Blog
REGISTER NOW
LOGIN
SIGN UP FOR OUR NEWSLETTER
The 2015 Tour d'Afrique arrives in Cape Town
And so, the 13th edition of the legendary Tour 'd Afrique has come to an end. This past Saturday 32 full tour riders, 8 Sectional cyclists and 10 tour staff arrived safely in Cape Town, South Africa. Throughout the morning Table Mountain – (one of the 7 natural wonders of the world) – played hide and seek behind the misty clouds but by the time the riders rolled into the Mother City it was all clear skies and the mountain and the city were visible in all their glory.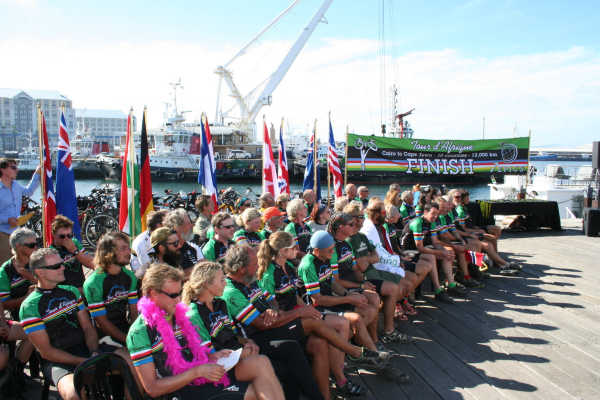 What a beautiful, world-class city to finish this tour in, especially after being in the bundus for 121 days. It was a real shock to the system. Family and friends who came from all over the globe welcomed the riders. There were a few family surprises and the shock, the excitement and the expressions were priceless. What an achievement! Crossing a continent from top to bottom, north to south, one pedal stoke at a time.  It's amazing what the human body can do!! They have all pushed their own personal limits.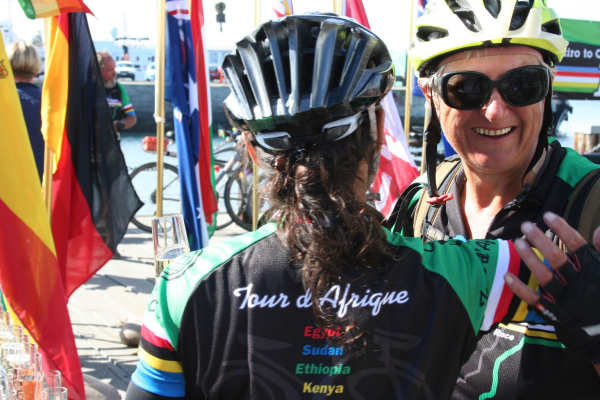 To think that each one of the 32 full tour riders who started at Giza Pyramids, Egypt back in January made it to the other side alive… 12000km of dodging vehicles, donkeys, camels, cows, and pedestrians. Weeks of sweat, blood, gears, tears and diarrhea – the description of this life changing experience can go on forever but for now the social experiment is over. It usually takes a few weeks, sometimes months, to digest the jam-packed adventure that just ended. Some may feel a little overwhelmed being back in civilization because you get used to only having a few belongings that fit into a small locker. It's tricky to cope with everything that's out there. Some will never be the same again and the shock and reality will kick in soon. It's totally normal to feel a little lost when there is no more flagging tape/whiteboard with instructions to show you the way. You kind of have to find your own way through life again.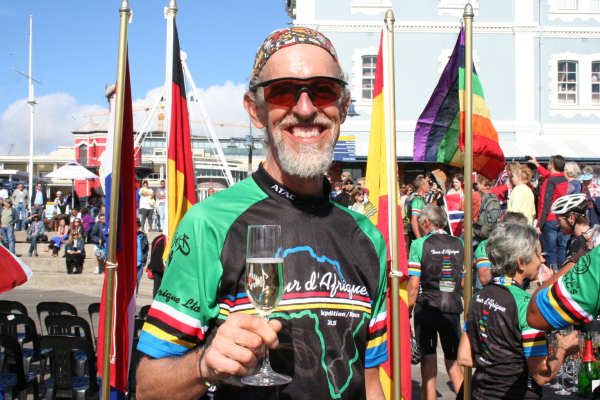 To all the riders and staff of the 2015 group, Congratulations! May the memories of Africa stay with you for a very long time. May the pain and the suffering of the really tough days be your benchmark for your next challenge in life – whatever it may be. Take it easy and when your bums are ready…… get back in the saddle and ride!