Blog
REGISTER NOW
LOGIN
SIGN UP FOR OUR NEWSLETTER
The TDA Community
Did you do a tour with another TDA'er recently?
Yes I did (Kees Vonk, TdA 2006)!
Actually twice. First, I went on the 2nd of April with Jenny Vonk (TdA 2006 also!) from our house in the South of France to Denmark. A dream we have had for several years. Why Denmark? Because our youngest daughter lives there and each time we went by car through Italy, Switzerland, Austria and Germany to Denmark, we said to ourselves "one day we like to do this on our bicycles".
Our intention was to follow as closely as possible the route we take by car, but not too close! First along the Italian Riviera to Genova. When you do that by car, you pass zillions of tunnels, obstructing often the beautiful view of the Mediterranean Sea. Not on the bicycle. The traffic can sometimes be a bit dense, but for a large part, the cycling track is on an old railroad with no traffic other than pedestrians and fellow cyclists.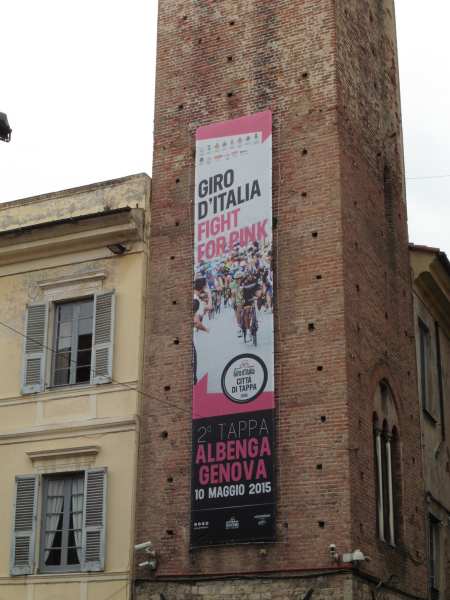 Italy was captivated by the upcoming Giro d'Italia.  Everywhere posters and signs indicated that the first stages would take place there. From Genova, up north towards Como and then direction Chur in Switzerland. The pass over the San Bernardino was still closed, so we had to take the bus through the tunnel. Wonderful system to hook your bikes a the back of the AutoPostale and take a relaxing moment in the bus where they also provide you with WiFi!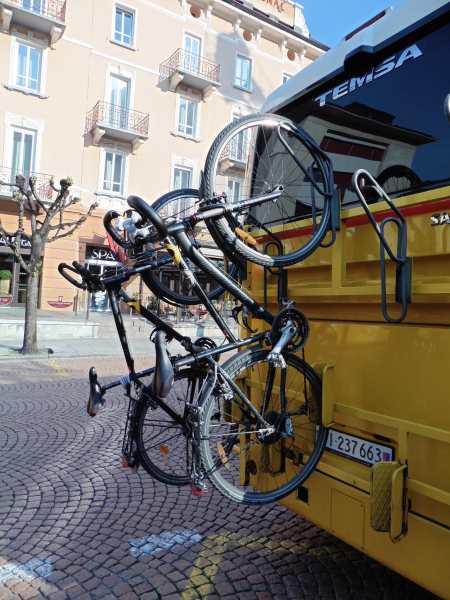 The descent from the pass into Chur and afterwards along the river Rhine towards Austria was gorgeous! After 10 cycling days we took our first rest day in Bregenz on Bodensee in Austria. Then a short trip on the boat to Germany. It reminded us a bit of the event in 2006 from Aswan to Wadi Halfa! No, not really, the comfort on this Swiss boat is not comparable to the Egyptian vessel (seen below).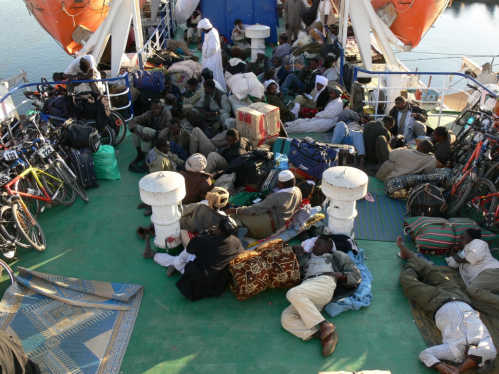 Germany is large, that was the reflection we had when going from the south of that country all to the north. Our trip tried to follow rivers where we could, but we also had to cross several mountain ranges and fully loaded that is not for wimps! See a short trailer on this here. Another boat to reach Denmark and to arrive at our daughter's place on Labor Day. Just in time for the birth of our 5th and 6th grandchildren, our daughter delivered two beautiful ladies on the 8th of May. So that answers the last question: Just had a baby?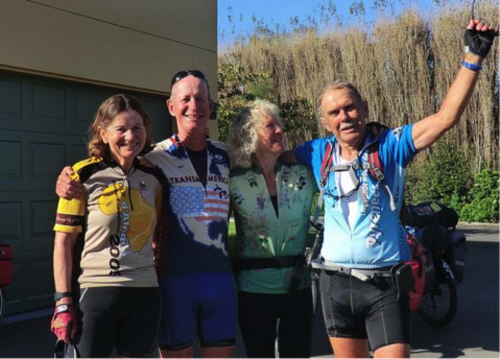 The second trip was in 2014, with two TdA'ers from 2005, Hannie and Marius Bazuin. This time all the way in New Zealand. We already had cycled from Paris to Dakar in 2007 with them and since that year, the four of us wanted to do a self-supported trip "somewhere in the world". Our agendas didn't allow us to do this trip earlier, but the 2014 event was a great one. New Zealand is a very nice country to cycle around. We started in Christchurch on the South Island, toured all around and took the ferry to Wellington to do a part of the North Island as well. If you have some time left, have a look at the video we made from the trip here.
That leaves me with two more questions to answer: Planning a big trip later this year? and Just got married? Both are NO – one trip a year is enough and we are already married for almost 46 years!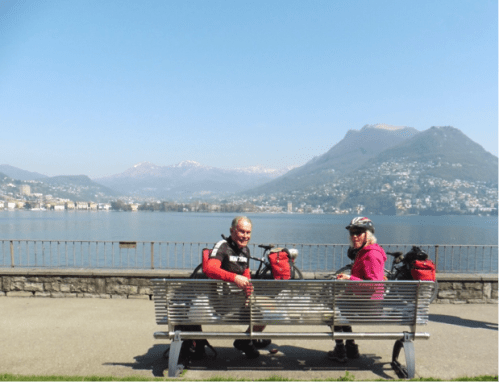 Kees Vonk (TDA 2006)