Blog
REGISTER NOW
LOGIN
SIGN UP FOR OUR NEWSLETTER
Rebel Lion
Britten reports from the South American Epic bike tour:
In reflecting about how much work goes into the daily SAE routine, staff member Luiz smiled and shared a saying in his native Portuguese that effectively says, "It is impossible to kill a lion every single day."
With as much action as the section from Cartagena to Medellin provided, we were sure the following part to Bogota would be much quieter. We've been wrong – the lion continues to roar. Since our last update, the lions we've tamed, in no particular order: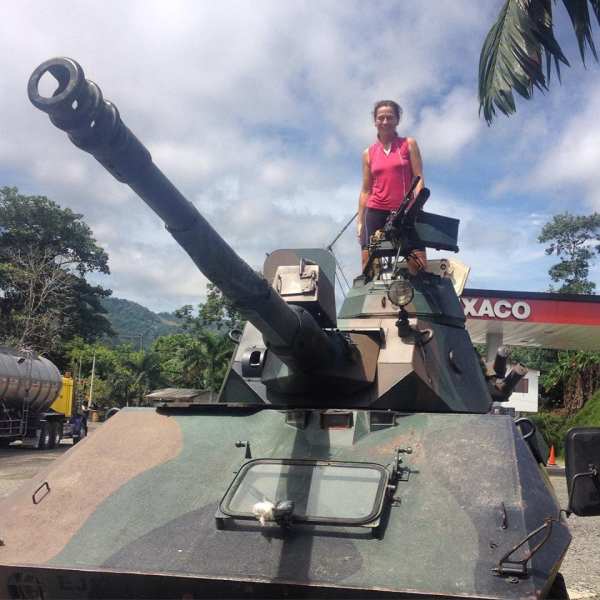 What appeared to be a typical road block turned out to be a manifestation of the current conflict going on between the paramilitary (FARC) and the Colombian government. Given that peace talks have progressed so well recently, we were surprised to hear that an empty car had been blown up, dynamite being the explosive of choice. Fortunately we weren't near any danger though, and once we got the green light from local officials to cycle through the next day, there was no sign of anything every happening at all. The army, who has been incredibly friendly, removed every ounce of evidence as if to send the message that they would not be interfered with by FARC rebels.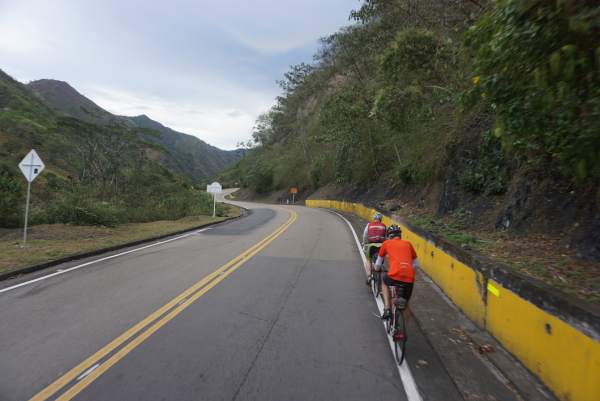 Over the last 6 days we have climbed over 11,000 meters of elevation, including one monster stage that featured a stiff 2,800 meters of gain. Sending the riders straight away to do battle with Colombia's climbs has had its challenges (long days, exhaustion, and serious mental struggles) but also its triumphs – for a lot of riders, the sense of accomplishment has been a big motivator.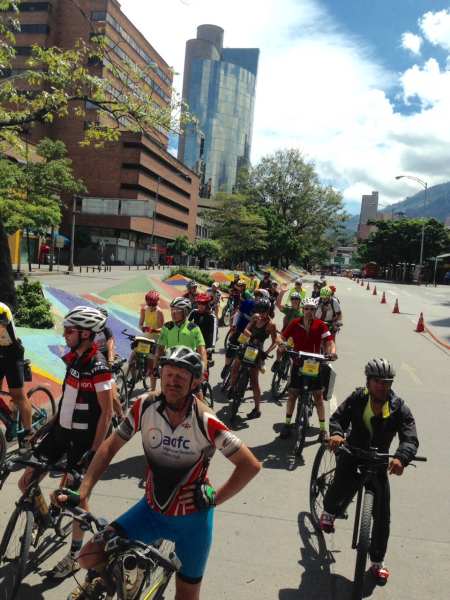 Arriving in Medellin and Bogota on a Sunday was a wonderful treat for the group. The Ciclovia is a clear reflection of this country's obsession with cycling – countless miles within the city are closed off to regular traffic and bikes have total control. Escorted by locals passionate about cycling, we made it to our hotels in what has to be the most well-organized and efficient convoy in TDA history. Bogota in particular has been unlike anywhere we've ever seen. Hundreds of cyclists and bikes of all shapes and sizes were everywhere.
With new riders joining the ranks and two rest days under our legs, we're excited for the next section through the southern part of Colombia and on to Quito, Ecuador. For those with friends or family on this ride, know that they already deserve an enormous pat on the back for what will definitely go down as one of the tougher sections of the entire trip.