Blog
REGISTER NOW
LOGIN
SIGN UP FOR OUR NEWSLETTER
South American Epic: So It Begins
Britten reports from the start of the 2015 South American Epic bike tour:
It's not just that it's the first time Tour d'Afrique has done this trip across South America from top to bottom, it's the first time that ANY company has as far as we know. Anywhere from 40-50 riders, along one of the biggest mountain ranges in the world and through countless climates, plus the fact that it's being run as a race? Yeah, this is some groundbreaking stuff here. It is, after all, intentionally designed to be an ass-kicking, human-powered experience – it makes every fiber in our adventure muscles twitch like never before. It's what makes TDA, TDA.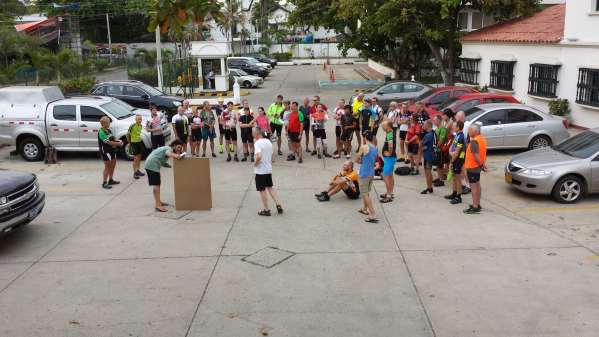 During the initial tour briefing in Cartagena, tour leader Cristiano set the tone by putting it simply: "This is going to be difficult. No doubt about it. We will all be challenged in new ways, both physically and mentally. But we will also be rewarded with some of the most amazing terrain on the planet." And he would know better than most, having recently arrived from Brazil with our support vehicles and scouting most of the route. He and other members of the team drove 8,000 kilometers over the course of 2.5 weeks in two 4×4 juggernauts, and due to some paperwork complications, didn't make it to Cartagena until the 9th, a mere two days before our departure.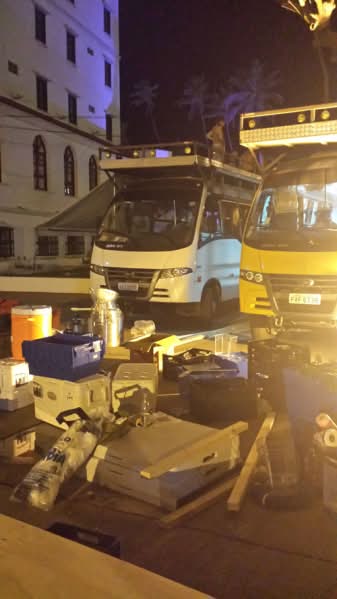 But they made it. And now we're here at camp in Tolú, looking out at the Caribbean, just beginning to settle into something of a rhythm after camping on the property of local farmers in Maria la Baja. And already, that famous Colombian hospitality has been put on display as our hosts so generously shared their home, their family, and of course their delicious coffee. Not to mention their obsession with cycling – nowhere else in South America is cycling so significant as in Colombia. Everyone is so intrigued by our pedaling caravan, wishing us the best and offering what they have to help.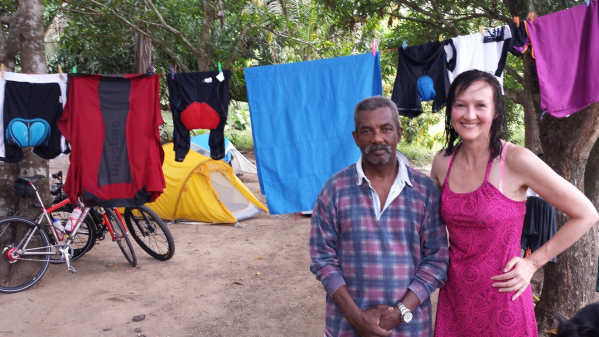 Be sure to stay tuned for updates as we battle the extreme humidity ("Tour d'Sweat" is an appropriate alternative name as this point) en route to Medellin and let us know what you're curious to hear about – anything in particular you're interested in reading? Give us ideas for content, we'd be happy to share.