Blog
REGISTER NOW
LOGIN
SIGN UP FOR OUR NEWSLETTER
Pulling out from the weeds.
Shortly after leaving Puyo the South American Epic riders and staff were met by an unexpected road closure. What was intended to be a 130km day in to Macas quickly turned in to a lunch stop at 68km with plenty of Ecuadorian police and army presence, and an improvised campsite nearby.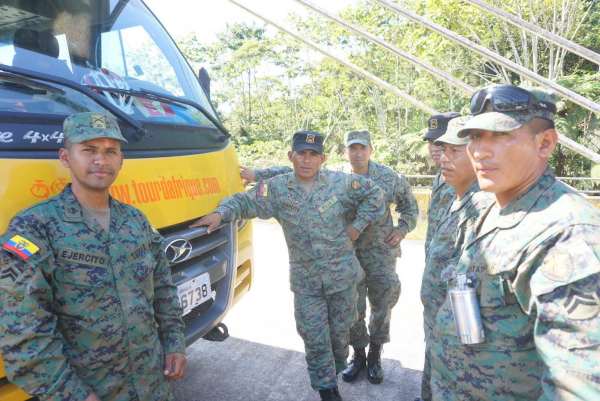 Tour leader Cristiano and ATD Adrian were met by indigenous protesters blocking the highway, armed with spears, while they were out flagging. The protesters were peaceful but would not allow anyone through, so back they went to formulate a new plan.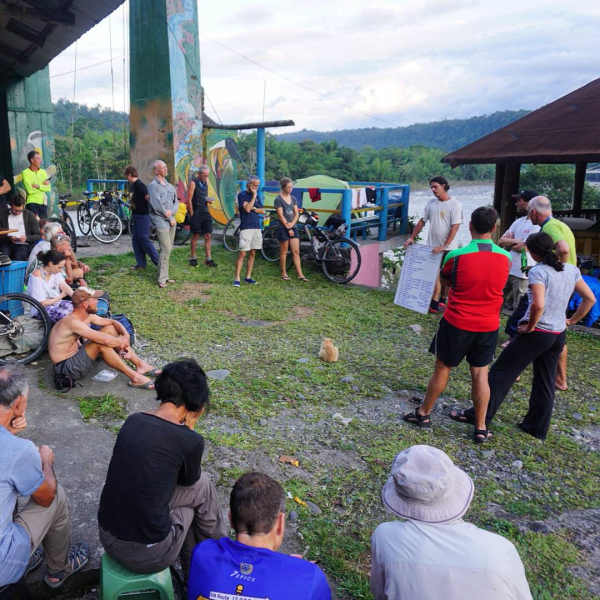 Police seemed somewhat sympathetic to the protesters cause and were optimistic the road block would be dealt with quickly and without violence. Protests broke out in 6 provinces across Ecuador, blocking the Pan American highway in several places, in response to changes to electoral policies allowing the current president Rafael Correa to be re-elected for another term as well as various economic failures and tax increases.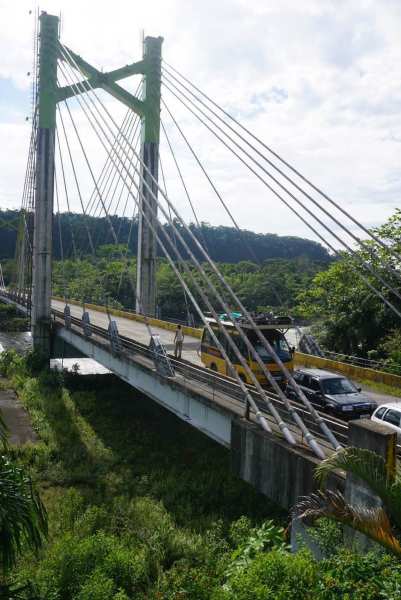 The riders adapted well to the sudden changes, although the improvised campsite next to the Pastaza river, complete with suspension bridge and swimming pool may have helped a bit. I find it's easy to get in to the TDA bubble on tour and forget what is happening in the outside world. The big concerns seem to be what time dinner and breakfast are, how far will we be riding, how much climbing is there, where are the coke stops, and is this a race day? It's easy to take in the beautiful scenery (especially here in the Amazon), but I find myself forgetting that there are often real concerns and conflicts in the areas we travel through. Events like this certainly bring us back to reality.
Thankfully the protests in the area we were travelling in between Puyo and Macas seemed to be resolved quickly and peacefully although we did have to detour around protesters lining the streets of Macas side by side with police in full riot gear. After a couple of days of altered routes and unplanned campsites (one of which even included a traditional dance performance!), the tour has reached Loja for a day off.  As for the protests, most have been broken up, although not without violence as the police had initially hoped. A number of protesters and police have been reported injured and arrests have been made. So far there have not been any resolutions or changes as a result of the protests.