Blog
REGISTER NOW
LOGIN
SIGN UP FOR OUR NEWSLETTER
Nothing but the best fish in Peru – A perfect rest day
After 3 days in the desert of northern Peru with lots of sand and some strong head and crosswinds one would wonder what people are wishing for. A grassy area, lots of beers, hot showers, laundry service, Wi-Fi, etc.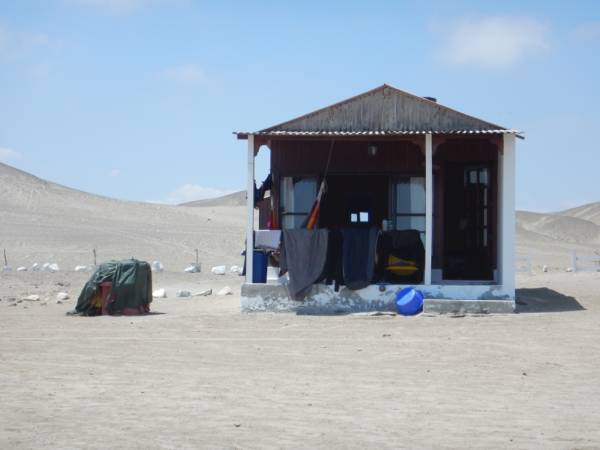 But no! The road led us away from the Panamerican Highway North through some high sand dunes directly to the Pacific Ocean to a little village called La Gramita. Dante, the owner of the tourist camp Las Aldas, immediately greeted us in the most warmhearted way you can imagine and showed us around his little paradise. We called a dozen of bungalows our homes for two nights, all equipped with a hot shower, a fireplace and a hammock.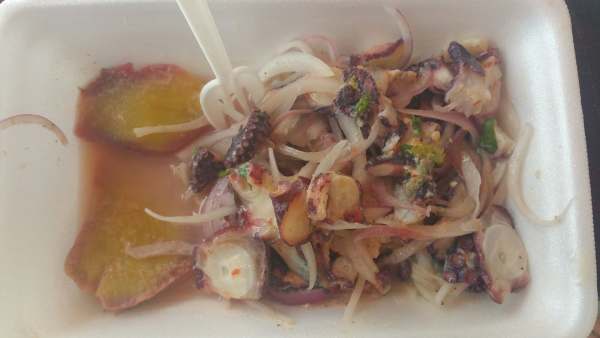 Arriving there in the late afternoon we were starving. Soon we headed to the little village walking barefoot along one of the cleanest sand beaches in Peru so far. A little house with a small terrace, two tables and a handwritten sign saying Ceviche mixto caught our attention. Soon a couple of ceviche plates and fried fish were ordered. The owner immediately walked down the 30 feet to the beach and bought some fresh seafood directly from the fishermen. The treats we got served can hardly be described in words. The ceviche – fresh and juicy, the fried fish served with rice and pickled onions made my day. The people from La Gramita definitely know how to get the best out of seafood.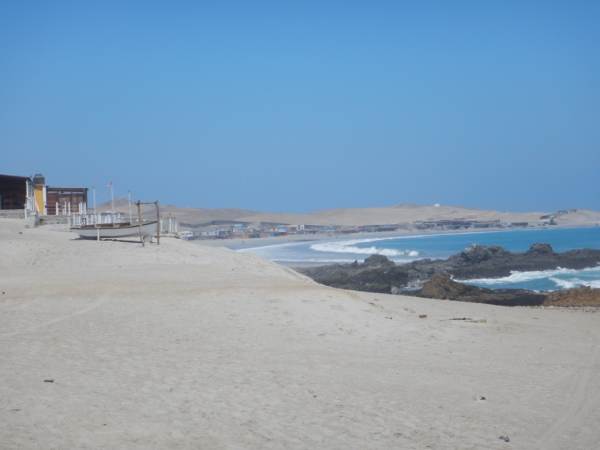 After a rich meal it was time to explore the place. According to Dante there was an archaelogical site close to the hotel. The walk along the beach and over some sand dunes was stunning. For those interested in the local fauna there were plenty of living and unfortunately also dead animals like sealions and even a small whale. The strength of the ocean demonstrated in the strangely shaped rock formations absorbed my attention for hours. And shortly after, just crossing a sand dune, I found myself in the beige but with all its different shades very colourful sand desert. To my shame I have to say I missed the archaelogical place, in fact according to people I probably walked through without recognizing it. Nevertheless it was one of the most interesting explorations I've done in the last weeks.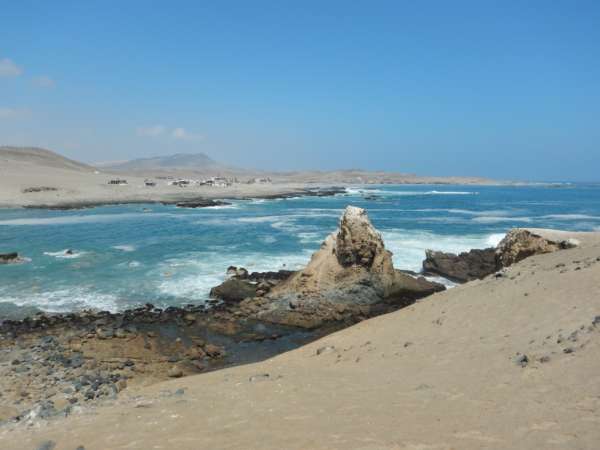 As it couldn't be more perfect my day ended sitting on the hammock in front of our little bungalow watching the sun setting over this stunning place. At first sight there was nothing to do there than to rest. No Wi-Fi, no laundry place, power only from 6 to 12 pm, no city to explore. Some might call it boring but the beach and the lovely little village of La Gramita with its delicious ceviche and pescado frito made it in my opinion the best rest day so far.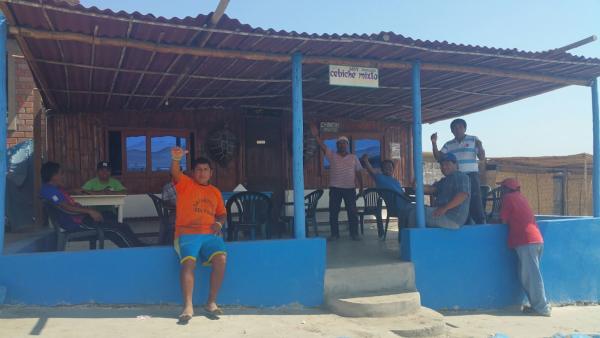 To quote Andy Warhol: "You need to let the little things that would ordinarily bore you suddenly thrill you."