Blog
REGISTER NOW
LOGIN
SIGN UP FOR OUR NEWSLETTER
Another attempt to break the Cairo to Cape Town record
New attempts to break the Cairo to Cape Town cycling record have almost become a monthly occurrence – there is one on its way now. And we have written here before about Mark Beaumont's #AfricaSolo effort (Mark is the current record holder). It was not that long ago that no one even dreamed of attempting this. In the summer of 2002, when we first announced that we were planning to cycle from Cairo to Cape Town, many people didn't believe us. Among other things, I was called a charlatan, and a thief who plans to collect entry fees from participants and abscond to some tax free haven. But here we are thirteen years later, and Cairo to Cape Town has almost become a routine. Well not quite – many future record holders still ask us for advice on heat, water, border crossing, security, visas and so on.
It was a different story for us. Though it was only 13 years ago, there was no information to be had on large sections of the continent. And there was certainly no one to ask, no matter how nicely we asked.  Many of the roads in Sudan, Ethiopia, Kenya and other regions had never seen pavement. More often than not, cold drinks were something one could only fantasize about. Most countries we cycled through had yet to build a supermarket, not to mention a shopping center.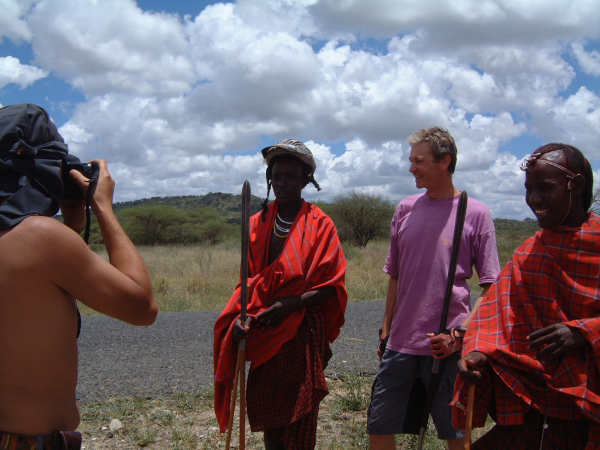 The locals, seeing one western cyclist after another struggling on long stretches of rough, sandy, and volcanic roads, often at speeds less than 10km per hour, thought they were seeing a mirage. At every stop, we were surrounded by crowds asking questions, but mostly just looking – aliens have landed.
The truth is that though the roads have significantly improved and the opportunities to buy snacks have become more plentiful, the Cairo to Cape Town is still an iconic trip. No-one that has done it with us – and by now there have been many – has told me it was not worth doing. The opposite is more the case. Many have written to tell us what a life changing experience it was.
Of course you could say I am biased – after all, we run this trip year after year. But then along comes a new book (and not the first one to include the iconic Tour d'Afrique) called The Cyclist's Bucket List – A Celebration of 75 Quintessential Cycling Experiences. The first chapter is dedicated to – you guessed it – Tour d'Afrique.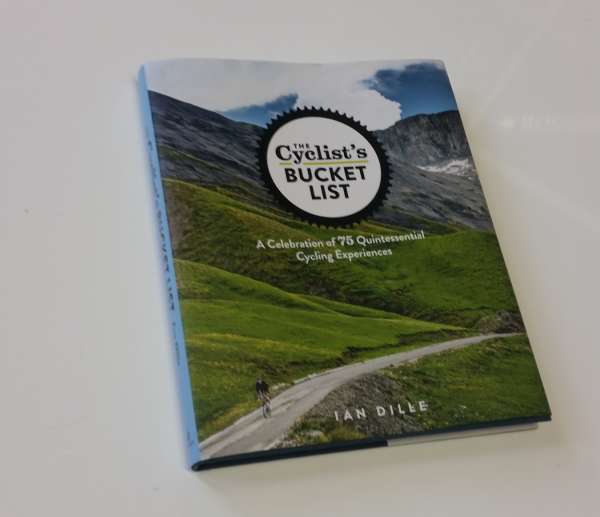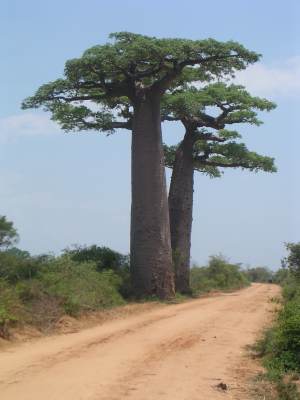 Those who know me know that I am not the kind of person that looks back; the opposite is more the case. I like to live in the moment and move on to new adventures, new challenges. That is why we add another great tour almost every year. For example, in 2016 we are planning a two month journey in Madagascar on a route of the island that will draw a figure eight. We are calling it 8th Continent, because much of the flora and fauna there is so different from the other seven continents that there is a book by the same name. For us, it is another great place on this beautiful planet to explore and enjoy. And yes, when we announced our route, again there are sceptics who say; you can't go that way on a bike, it is too hard, to sandy, etc.
Still, every time we get an email of another attempt to break the Guinness World Record from Cairo to Cape Town that we established in 2003, I get caught in a random flashback from that inaugural 2003 tour. These flashbacks bring such warm memories and the knowledge that, even today, those who decide to cycle from Cairo to Cape Town will not be disappointed. So if you are reading this and have contemplated whether you should join this year's Tour d'Afrique, all I can say is, carpe diem – seize the day, go for it. And if you ever were in a mood for an activity that will change you forever, take this trip. I guarantee you will be transformed.