Blog
REGISTER NOW
LOGIN
SIGN UP FOR OUR NEWSLETTER
Four apps to take the stress out of cycling in China!
I was lucky enough to visit China three months ago in the hopes that we (TDA) could refine the Bamboo Road through China, and find more of those quiet roads we knew must exist.
I'm back in China now, and actually getting to see how it goes when the wheels hit the pavement. I've fallen in love with China, and despite its moments of insanity, there is more to see here than anywhere I've visited before. One thing that everyone who has travelled to China can share in, are their stories of frustration with communication, transportation, and eating. My second time around, I'm armed with some pretty helpful apps, whether you're cycling or not. I thought fellow travellers, cyclo-tourists, and future riders of the Bamboo Road might find these apps handy, and sometimes a lifesaver!
1. Internet: VPN
VPNs, or Virtual Private Networks are used to hide your activity from Chinese Internet providers by routing your queries through an intermediary, before reaching the actual destination. If you are without a VPN when you land in China, chances are your favourite websites, and apps will be useless. First thing to consider, is signing up for a VPN service which will let you access all your Google, Facebook, Twitter, Instagram, and Dropbox goodies when you're connected to the internet in China. Most of these services will let you pick which country you would like to use for accessing these websites and services. If you make sure that your home country is listed before signing up, you might just be able to keep up with your Netflix series when you need a mental escape! Although VPNs are useful, best to change your preferences from a Google search engine, to something China friendly, like Bing or Yahoo. This lets you surf the web without launching your VPN every time (sometime this takes a while).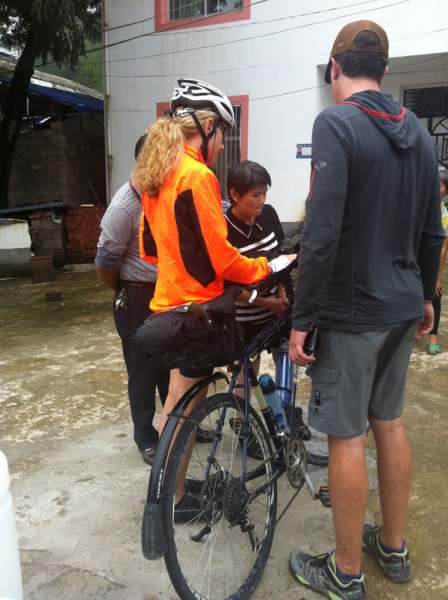 2. Instant Messaging: WeChat
WeChat is the social messaging app of choice on smartphones across Asia, and for good reason. This year the staff of the Bamboo Road, have all taken to using WeChat for the majority of staff communications, and on the road support for many of our riders. Although you don't need WeChat to get along in China, almost everyone you meet will be on it, and it's instant translation features will let you keep in touch with the generous people you meet along the way. Even if their English is as basic as your Mandarin! With QR codes for adding your new friends, there's no need to attempt typing English characters in their phones, or vice versa. Pretty slick.
When you find yourself a little lost on the road, a quick locator message from a friend, can show both of you on a map, and handle the navigation in either direction. Android phones using Google maps can make this more difficult, but turning on a VPN can sort it.
WeChat has countless features that combine good ideas from Facebook, Instagram, and others. Most won't be of much use to you, but you never know, you might just become a fan of the "Sight" feature, or "Shake". Or, like us, you might just stick to the "Group Message" feature, which works across Android and iPhone platforms, and across the continent. Brilliant.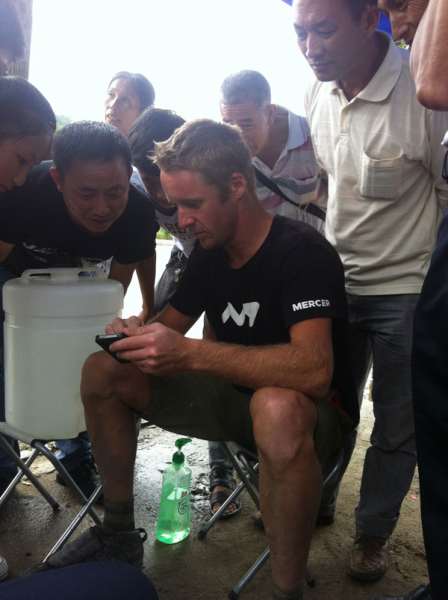 3. Translator: Baidu Translate
Communicating with a calculator can only get you so far. When numbers won't suffice, Baidu Translate on Android and iOS is your best bet. Made in China, for China, Baidu is a Google Translate alternative. Is it faster? No. Is it more accurate? Heck no! Will it work on your phone without running into the Google wall? YES. That's not to say it's a terrible app, it has all sorts of ways of being useful. It can translate typed words or sentences. It will let you speak to it in English, and relay your message simultaneously with text and audio to the intended party. Their responses are handled just the same. The first time you use it for a conversation, you'll be amazed. If ever you've stood staring at an ominous looking warning sign, unsure of whether you're risking electrocution or incarceration, Baidu can also translate text in photos taken on your phone. Although it's a little cumbersome to use at first, requiring you to highlight the text by swiping over your target symbols. It works most of the time, although the direct nature of it can make for very funny sentences. Try it, but remember. If you are on Android, and haven't installed it before you leave, you might be out of luck. "Play Store" is also blocked by China.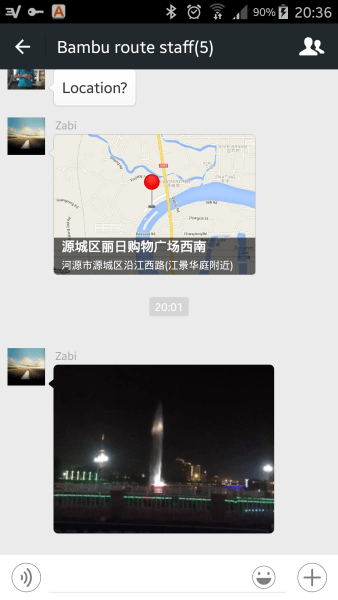 4. Maps: OSMand
OSMand has been one of my favourite mapping apps on Android for a while now, and although I could go on in detail about all of the useful features, on what is one of the most feature rich apps I've ever used, I won't. Here are the ones that help in China: First, you can download and keep offline maps. This helps if you won't be getting a local SIM card, and can't access data when away from WiFi. It can even give you voice navigation with out a line to the internet. Second, it allows you to switch between displaying the local language for streets and points of interest (in this case Mandarin), and English. This comes in handy when enlisting the help of locals! If that's not enough, you can download offline Wikipedia entries, and learn about the major sites as you see them. Despite the name standing for Open Street Maps Android, this one has just been released for iOS, although it will likely take a while for it to catch up. At this point it's pretty pared down.
Well there they are, people got by without the tech before, but perhaps you can use it to enhance your China adventure, and to venture further than you might otherwise. Remember, time, money and now apps, can cure all travel frustrations 🙂