Blog
REGISTER NOW
LOGIN
SIGN UP FOR OUR NEWSLETTER
Staff Profile: Adrian Wood
Take a look behind the scenes at who our staff are helping to shepherd the cyclists from Cartagena to Ushuaia on the South American Epic. Here Britten interviews Adrian Wood. 
Hometown: Torquay, Australia
Age: 28
Training: Wilderness First Responder, Swift Water Rescue, Raft Guide, Landscaping/Construction
Education: Graduate diploma in Primary/Secondary Teaching (emphasis on Outdoor Education)
Previous TDA Experience: Africa 2015
Current Role: Race Director/Assistant Tour Director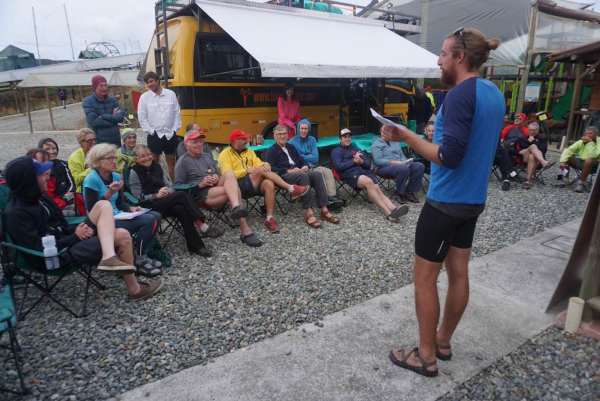 Why TDA?
Awhile back, I started looking at route information online for inspiration and was at the end of finishing my first degree when I stumbled upon TDA and decided to apply for a job. The first time I sent my materials, there were no open positions so I finished getting my secondary teaching degree. After that, I realized that I wasn't quite ready to jump into the world of full-time teaching and wanted to do something different. So I applied again, and this time was offered a spot on the Africa tour. Before that, I had very limited travel experience and was intentionally looking for something to make future travel seem less of a challenge which is why I was drawn to Africa and the Silk Route. Needless to say, I feel like I could go just about anywhere and handle it well after my experience in Africa.
Why bike travel?
Once I finished my apprenticeship, I bought a pickup truck to cruise around Tasmania. A blessing in disguise, I lost money on the whole thing after it broke down and decided to buy a bike with the little bit of remaining money I had. A good friend recommended simply doing the Tasmania trip we had planned on two wheels instead. I was 22 at the time and had never been hiking/camping or even done any long-distance biking. I fell in love with it. Ever since then, every holiday I've been on has been with my beloved bike.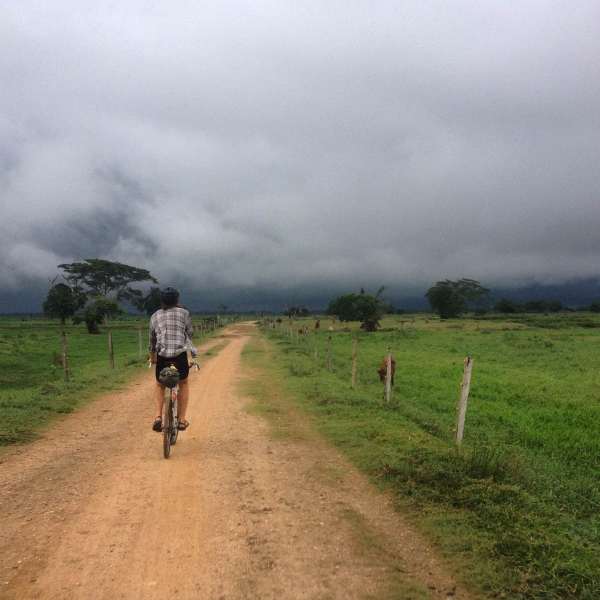 So where have you gone with your bike?
In New Zealand I rode from Auckland to Christchurch. In France I rode around the south and west coast in the winter. A handful of multi-night mountain biking trips in Australia. And next summer, I'm planning on doing a bunch of cycling around Europe.
Oh, and not to mention all of Africa and pretty soon the length of South America.
Describe your dream trip.
Honestly, it doesn't require too much. Anywhere with a beautiful coastline, scenic riding, some fun waves to surf, and good food. Throw in some like-minded friends and I'm ready to go.
Any trip highlights so far?
It's such a map-covering, dynamic trip that it's impossible to list everything I've enjoyed about South America. But the northern coast of Peru stands out in my mind as a place I'd like to go back to for sure. Basically, see my response to the question above and you'll understand why.
Not-so-favorite moments?
Getting stung by a stingray…along the northern coast of Peru.
Favorite bike of the group?
Erwin's insanely light full suspension MTB. It's loaded with all sorts of details that are pretty unique: a crazy carbon front fork, Tune hubs from Germany (so light!), and a really well thought out pannier system. I think it weighs something ridiculous like 10 kilos…for a mountain bike…that's full suspension!