Blog
REGISTER NOW
LOGIN
SIGN UP FOR OUR NEWSLETTER
I think we found the volcanoes
Micah reports from the shores of Lake Atitlan on the Ruta Maya:
"Whose phone was that?" We heard a vibration, but were puzzled as none of our phones showed any activity. The other tour staff went back to their beers, but I felt the subtle tremors. "Did you feel that?" No one else could feel that the building was moving ever so slightly, as evidenced by the saloon door swinging slowly on its hinge. Further research revealed that it was in fact an earthquake, measured at 5.7 magnitude deep under the surface of Guatemala. Over the next couple of days riders and staff alike have felt more small earthquakes. But I guess it makes sense – where there are volcanoes, there are earthquakes.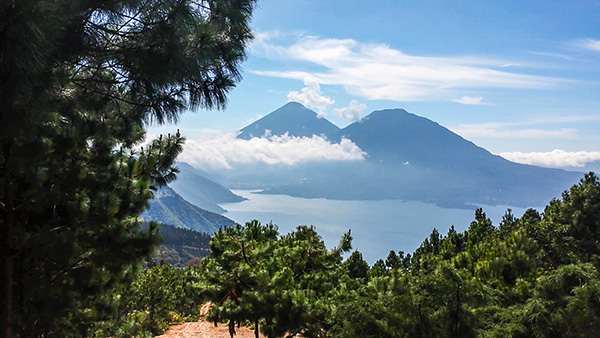 After a few brief volcano sightings earlier in the tour, our last several days have had the riders in near-constant awe of the volcanoes around us.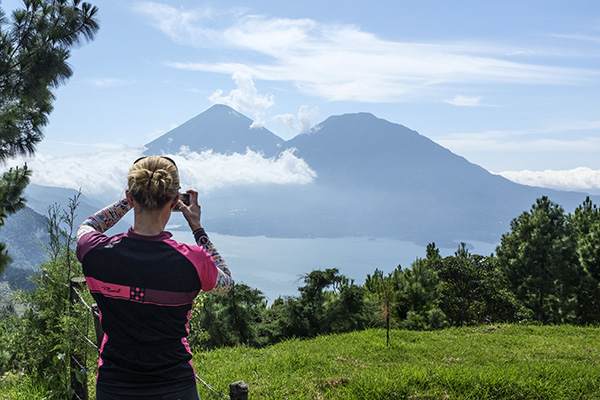 One day, I noticed a group of riders stopped just a few metres before our lunch spot, phones pointed skyward. I missed it, but it turned out they were all snapping photos of one of the nearby volcanoes that was in the midst of a small eruption. Since then, we have seen these plumes of debris over and over again.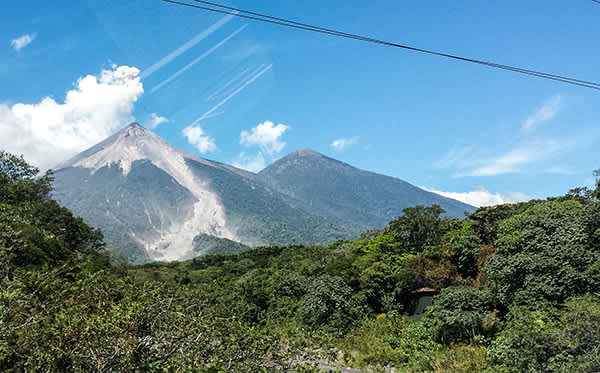 The last stretch of road into our current rest day in Panajachel provided the most stunning views of these volcanoes so far.