Blog
REGISTER NOW
LOGIN
SIGN UP FOR OUR NEWSLETTER
TDA Race Update: Off and Spinning
The 2016 Tour d'Afrique has now completed the initial 10 riding days in Egypt, from the start line at the Pyramids to the Lake Nasser-side town of Abu Simbel. To date 7 stages have been raced, down the Red Sea, along the mother Nile and across the eastern and western deserts, covering 884 km in total.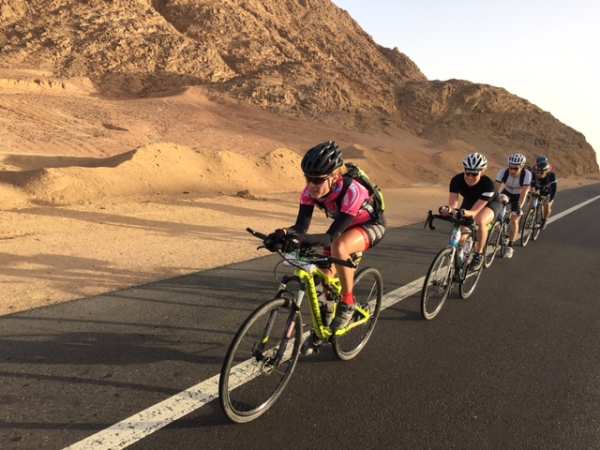 At this early juncture, it appears that 4 riders will dominate the competition, 2 men and 2 women. They are: Fireplug , mountaineer and tri-athlete Paul Taylor from Lancashire; lanky fellow Brit Rupert Dixon from Devon who loves climbing and rode 26,000 km in 2015; tall flying Dutchwoman Emma Houterman from Amsterdam, and Katja Steenkamp of Cape Town who is sponsored by Hammer Nutrition. Three of them are on Cannondale Cyclocross bikes while Katja is a Mountain Bike specialist who should fare particularly well on the off road sections.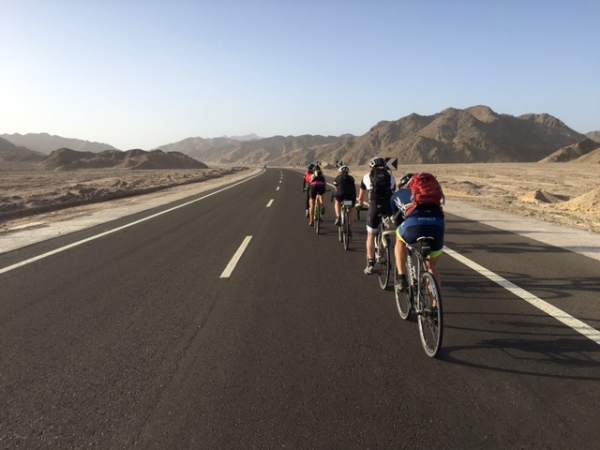 Between them they have won all 7 stages to date, with 1 exception: Albertan Mike "Big Dog" Voisin edged the fearsome foursome into the campsite at Idfu.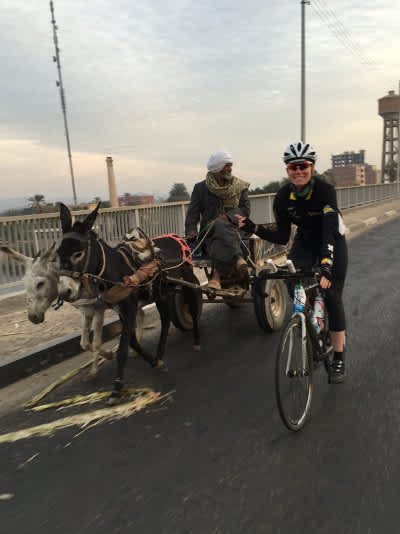 Currently Paul leads Rupert by ¾ of an hour, having averaged 31.95 kmh across Egypt, while Emma holds a 28 minutes advantage over Katja. That being said the Pharaoh's Delight section from Cairo to Khartoum is really a warm up for the rest of the tour when anything can happen. Look for Katja to shine on the rough and tough dirt stretch between Khartoum and the Ethiopia border while Rupert will aim to eat away at Paul's lead on the climbs up onto and across the Ethiopian plateau. Not to mention the other 5 men and 3 women who are being timed: each race stage is a new opportunity to seize the day and a stage win.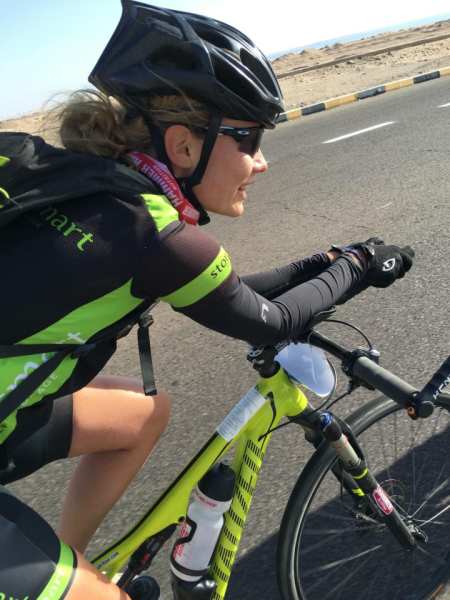 You'll find the race standings posted here. For lots of insight including photos from the day to day nitty gritty of the race you can also check out Rupert and Katja's blogs.
Photo credits: Rupert Dixon