Blog
REGISTER NOW
LOGIN
SIGN UP FOR OUR NEWSLETTER
The Konkan Coast
Sun, sea, palm trees swaying in the wind and miles of rolling coast. This is Maharasthra since we left Mumbai. Three wonderful–and tough–days. We have done a lot of climbing but the lush landscape with mangroves and fruit trees and the vast expanse of empty, wild beaches is worth it all.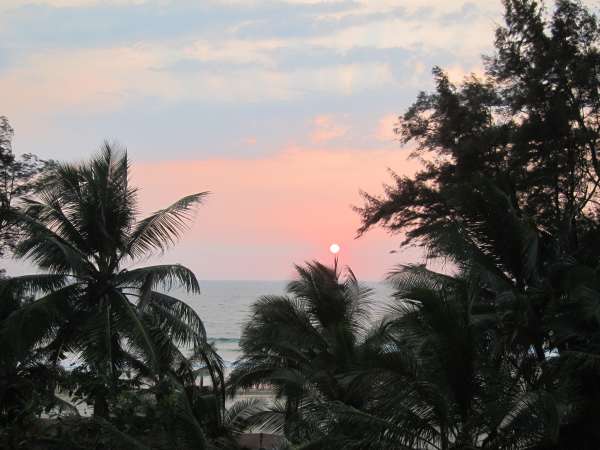 Thinking back to our first few weeks, it's amazing to think how much ground we have covered and how much change we have witnessed in lanscape, architecture and even in people's behaviour towards us. We went from the busy areas around Delhi and Agra, that–frankly speaking–weren't all that pretty to the Rajasthani desert and its historical cities, across the Western Ghats into amazing Mumbai. Here on the coast, we crossed colorful fishing villages and lush green forests. We went from being surrounded at lunch by dozens of friendly locals curious about these strange people on bikes, from being mobbed everywhere we went for a selfie like major celebrities to being completely ignored (our collective ego is a bit sore!). Now we are in Ganatipule–the name is a tongue twister–a beautiful beach resort popular with Indian tourists. The beach is so wide, and a wall of vegetation sprouts from it. It's very beautiful and still quite unspoilt by mass tourism. This is our last rest day before the last three stages that will take us to Goa, our final destination.
So many great memories: new friends, laughter, fun, sweat, flat tyres, roadside meals, dusty roads, broken pavements, smooth pavements, crazy honking, locals cheering us as we cycled by, spicy food, sweet tea, Thumbs Up soda, great hotels, not so great hotels. The list can go on and on! India really is an incredible place. One never ever gets bored!