Blog
REGISTER NOW
LOGIN
SIGN UP FOR OUR NEWSLETTER
Scout Report: Québec City to New York
Français ci-dessous
Maxime Dionne lives in Quebec City and will lead our inaugural French Connection cycling tour. Having gained loads of experience as an assistant tour leader on the South American Epic, he is now in charge of the French Connection. So he has just filed his first report of the Route des Expos section, and will continue his drive of the entirety of the route over the coming weeks.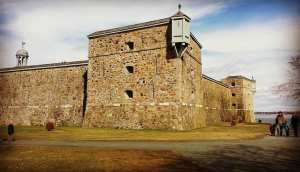 The scouting of the French Connection has started! Living in Quebec City, having travelled Quebec to New Orleans twice, once by car and once on my bicycle, I thought I would be revisiting many places I had seen before and things would look very familiar on the way, when I was first assigned the task of scouting this new tour. But I was wrong, this scouting is different from my previous trips, this route is far better! I want to take the best route possible to show you all the diversity North America can offer, while being the most pleasant on a bicycle. Making these choices brought me to new places, even in my own province!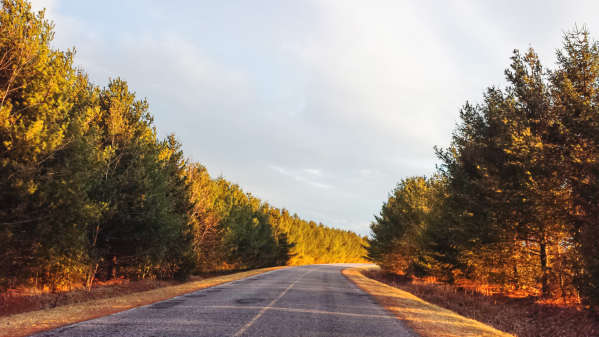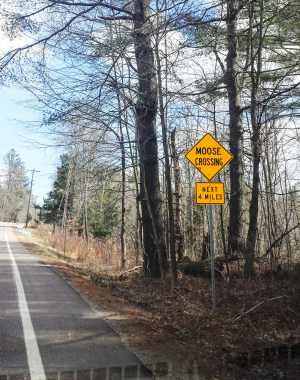 You'll be glad to see Quebec City from the best point of view, on the ferry crossing the St. Lawrence river. Once you reach the other shore, you jump on the Route Verte and you keep following it almost all the time until you cross the American border! This cycling network brings you to spectacular places, away from cars, by some lakes and rivers. I can imagine how beautiful it will be in August! You'll have the chance to eat a poutine at one of the three disputed birthplaces of that famous meal. Following this first section of the road, sprinkled with covered bridges, very cool bike paths, scenic roads thru the Green Mountains of Vermont, possible wildlife encounter (turtle, moose, deer, racoon, beaver, squirrel, just to name a few), world famous cities, historic sites and diverse culture, you will be living a new experience everyday with its share of surprises.

---
Rapport de reconnaissance : De Québec City à New York
Maxime Dionne vit à Québec City et il dirigera notre première expédition French Connection. Ayant acquis énormément d'expérience en dirigant le South American Epic, il est désormais responsable de la French Connection. Il vient d'envoyer son premier rapport sur la section Route des Expos, et il continuera à parcourir la totalité du trajet au cours des prochaines semaines.
Le balisage de la French Connection a commencé! J'habite à Québec, j'ai fait le trajet de Québec à la Nouvelle-Orléans deux fois, la première en auto et la seconde à vélo, alors quand on m'a proposé de baliser ce nouveau tour, je me suis dit que j'allais revisiter les endroits que j'avais déjà vu et que tout me paraîtrait familier. J'avais tort! Ce voyage d'éclaireur est différent de mes précédents, cette route est cent fois mieux. Je veux choisir la meilleure route possible pour vous montrer toute la diversité présente en Amérique du Nord, tout en étant le plus agréable à bicyclette. Ayant cette philosophie en tête, j'ai fait des choix qui m'ont emmenés à découvrir de nouveaux endroits, même dans ma propre province!
Vous serez heureux d'observer la ville de Québec de son plus beau point de vue, sur le traversier, au milieu du fleuve St-Laurent. Quand vous aurez atteint l'autre rive, l'aventure commence sur la Route Verte que vous suivrez presque tout le temps jusqu'à ce que vous traversiez la frontière américaine. Sur ce réseau cyclable, vous découvrirez des endroits spectaculaires, loin des voitures, sur la rive du fleuve, de lacs et de rivières. J'imagine à quel point ce sera beau au mois d'août! Vous aurez la chance de déguster une poutine dans 1 des 3 restaurants qui se disputent la création de ce met désormais très populaire. En suivant cette
première section de la route, parsemée de ponts couverts, de pistes cyclables vraiment cool, de routes panoramiques à travers les Green Mountains du Vermont, de rencontres avec la vie sauvages (tortues, orignaux, chevreuils, ratons laveurs, castors, écureuils, pour n'en nommer que quelques-uns), de villes renommées mondialement, de sites historiques et d'une diversité culturelle, vous vivrez une expérience renouvelée quotidiennement avec son lot de surprises.