Blog
REGISTER NOW
LOGIN
SIGN UP FOR OUR NEWSLETTER
I Am Finally Going To Cycle The Viva Italia
Just days ago, on August 12th, World Elephant Day, Michael, our company social media guy (actually, just one of his duties) posted a cartoon of me lying on the ground after the elephant attack in 2011 on our India cycling adventure, 'wondering what is next'.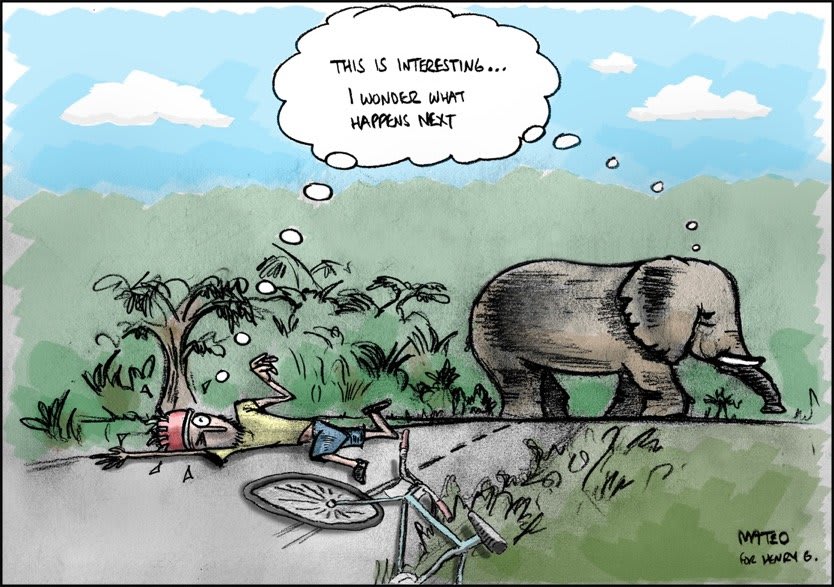 The cartoon 'word balloon' asking what is next was real, except it occurred literally the moment I heard my helmet cracking from the force applied to it by the foot of the elephant. So, what happened next? Broken bones, hospital, operation, coming home and three months later one open fracture, the humerus that connects upper arm to the hand, not fusing. The doctor prescribed a wait of three months before he decided what would be  next – as it turned out only delaying another operation, but that is another story.
That is not how it was supposed to happen. My Indian doctor, who I liked a lot, promised that I would be able to cycle in six weeks. On the way home from the hospital, I was wondering what is next. We were living in a crummy downtown building with paper thin walls and apartments above, below and opposite, noisy at different times every night, making restful sleep not really an option.
When I told my partner Ruth about the doctor's decision, she gave me a sad look, to which I responded, "We will wait in Paris". I was forgetting my less than mediocre French, so I thought, how about spending the summer in Paris taking French courses? She thought I was joking.
My good friends Tim and his wife Ronda, who were on the first Tour d'Afrique, Silk Route and Vuelta Sud Americana tours owned a small studio apartment on Isle St. Louis in the middle of Paris that was presently not occupied. They generously offered to us, and we were off.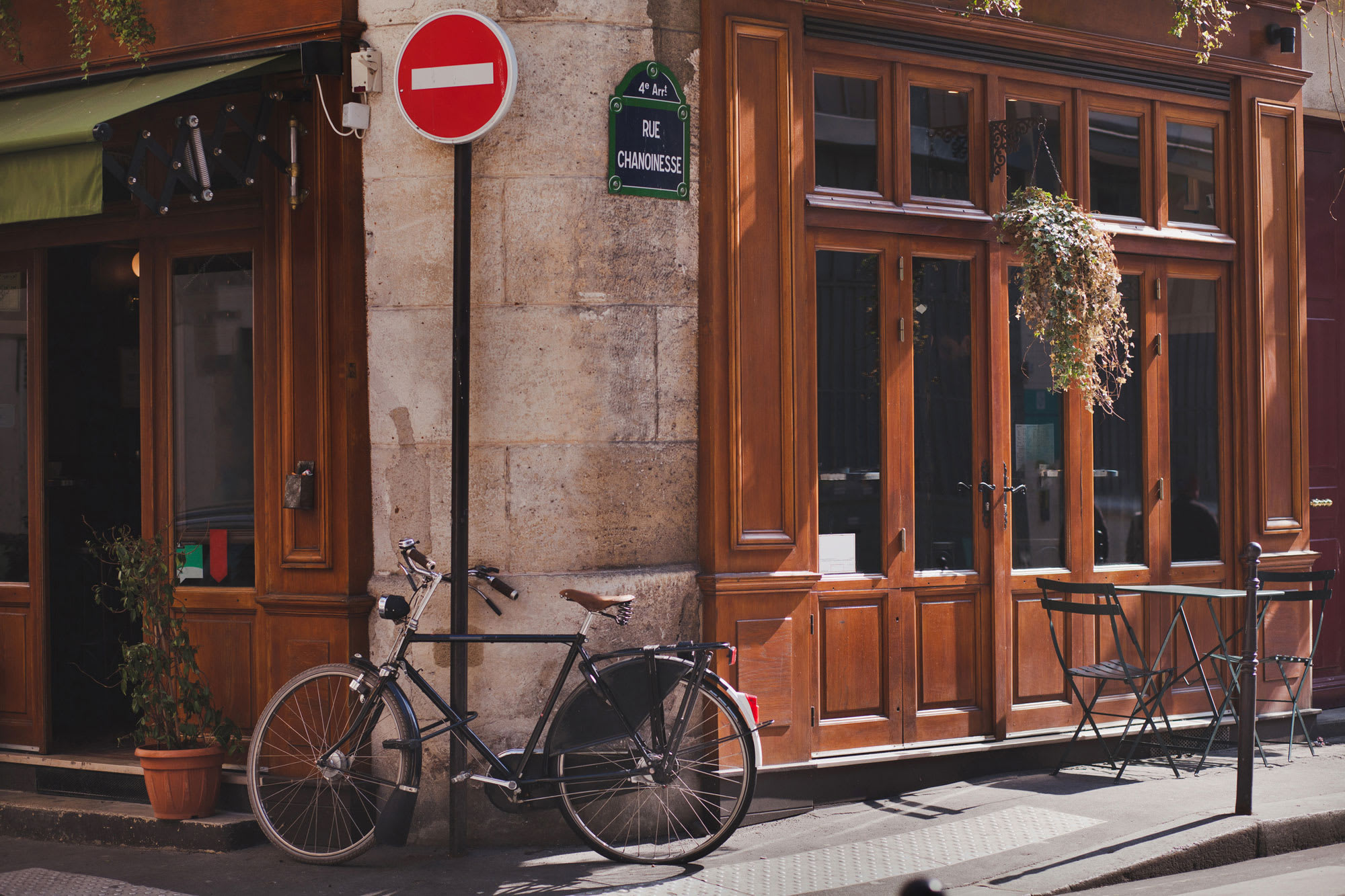 It was a great place to heal. During those months I could only walk for brief periods of time. Then it was time to sit in the nearest café, with each of us reading the latest newspapers which I could peruse and attempt to understand what I read. Daily, we walked the streets of Paris, admiring the architecture, the small shops, open markets and everything else that Paris offers. Having gone through a near death experience, my senses were so much more alert to all that I saw…and there is plenty to see and experience in Paris.
It was on one of those days that my mind drifted to where I would like to cycle next. I came up with the idea of a tour that would start in Rome and end in Rome, a circular exploration of Italy. I had spent very little time in Italy and thought, like millions of others, that cycling in Italy would be a treat. And so, the concept for the Viva Italia was born.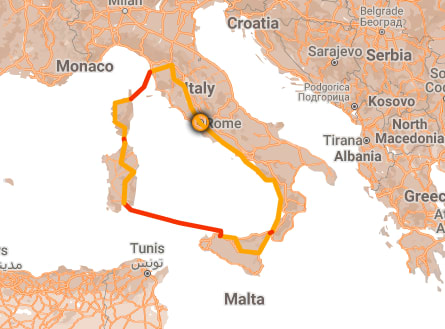 It took several years before we were able to schedule the inaugural Viva Italia in 2019, but things happened, and I couldn't be on it. Now, eleven years after the original idea, I have just registered for the 2022 Viva Italia and in less than two weeks, I hope to be able to cycle out of Rome continue to Florence, then ferry over to Corsica (not really Italy, though they do speak a sort of Italian dialect), take another ferry to Sardinia, then Sicily and finally head back up the Amalfi coast to Pompei and on back to Rome. The way I see it, it will be a 'feast for the senses', just what the doctor ordered after the COVID trauma. I can't wait!
PS: The tour is being led by Gergo, who with his wife Eszter, years ago approached me with a great idea for a tour. You guessed it, a circular tour of Italy. Great minds think alike.
RELATED
TOUR
Viva Italia
It has been said that all roads lead to Rome and the Viva Italia cycling tour is simply more proof that this may indeed be the case. Participants will...