Blog
REGISTER NOW
LOGIN
SIGN UP FOR OUR NEWSLETTER
Attention Cyclists in Montreal, New York, and Washington
Have you ever considered one of our tours, then stopped short and convinced yourself that its just too crazy for you? Well here is an opportunity to try out the TDA experience close to home, and at no charge!
Ride with Us for Free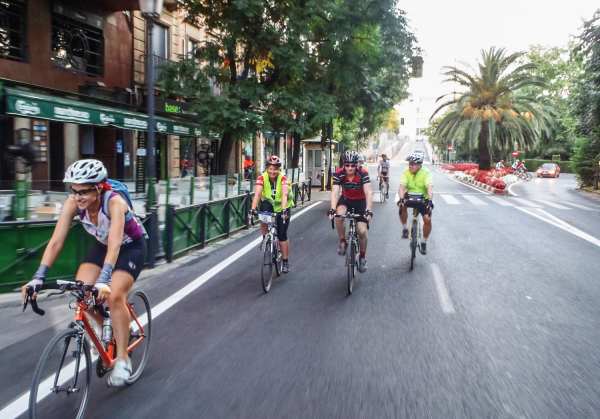 This summer on our inaugural French Connection cycling tour, we are passing thru Montreal, New York City, and Washington, among many other cities. Let us know if you live nearby and would like to join us for a taste of TDA.
We would love to introduce you to what we do, and prove to you that this is not only for uber athletes, or experienced adventurers. It's for anyone willing to aim big and take on a real challenge.
Learn the joys of camp life, new cycling friends, and the new routines that make our tours a special experience.
Here are three options to choose from, but if you live in Boston, Philadelphia, or elsewhere near our route, we would be happy to have you meet us as well. Please email us and we can work out the details. Limited spots available, so let us know soon.
We will carry your bags on our support vehicles and feed you most meals during the ride. We will also cover your camping fee. Transportation to meet us and hotel costs are not included and you will need to come with your own bike and camping gear.
Quebec City to Montreal
3 cycling days, covering 319 km.
Take a train from Montreal to meet the group at the start line in Quebec City (approx. 4 hours).
New York to Cape May
2 cycling days, covering 160 miles.
Bus back thru Atlantic City (approx. 4 hours).
Washington to Roanoke (Christianburg)
4 cycling days, covering 273 miles.
We will give you a lift to Christianburg, and then you can take a bus back to Washington (approx. 5 hours).
More Options in Europe, Australia, and New Zealand
With tours this year passing thru much of Europe, as well as Australia and New Zealand, we may just be coming thru your city too. If you would like to cycle with us, let us know and we will see what can be arranged.