Blog
REGISTER NOW
LOGIN
SIGN UP FOR OUR NEWSLETTER
All About Bob
"You know, Bob's really quite dashing! with his earring and tattoo and smile."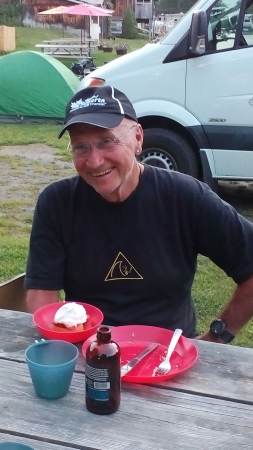 This was one of the rider's comments this morning over breakfast, and I had to agree with her – Bob is definitely someone who makes you smile. Bob is a repeat TDA customer, and adventurer at large. The earring referred to by the rider this morning is a tiny seashell – the symbol of St. James and the Camino de Santiago which he walked a few years ago. He's cycled our Indian Adventure, and climbed Kilimanjaro.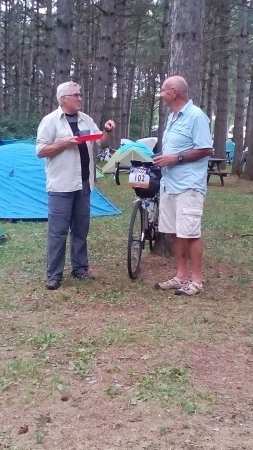 Hailing from Edmonton, Canada, Bob worked as educator and principal until his retirement. He and his fellow Edmontonian Wayne were on the North American Epic last year, and signed up together for this year's French Connection tour. Bob's an absolute pleasure to travel with – full of jokes, and grit, and a good attitude towards everything. He makes friends wherever he goes, and has met up with a number of them over the trip at our various stops – friends from the North American Epic in Montreal and New York, as well as others.
He celebrated his 74th birthday this week, the second time he's celebrated a birthday on a TDA tour. In addition to a heck of a lot of hill climbing, we also had some cake and celebrations with him at camp in the evening.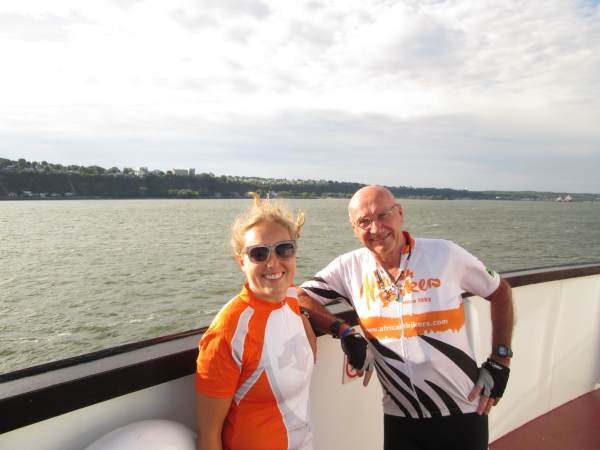 Last year when Bob was doing the North American Epic, he was asked a lot of questions by locals about what he was doing, and why he was doing it. "You're cycling from Anchorage, Alaska to Mexico City? You must be fundraising for something. What are you doing it for?" People were sometimes a little confused that he would just do something this intense for fun. All the questions got him to thinking: If his adventures could raise awareness for a cause, perhaps he could help do a little bit more good for the world while doing what he loves.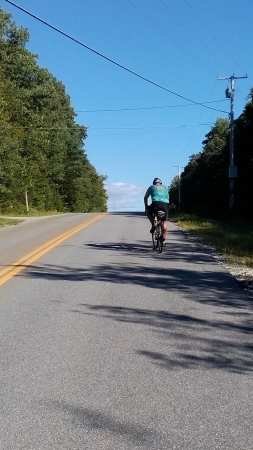 So the French Connection is a little bit more special for Bob because this is his first time supporting a cause on his adventures. His charity of choice is the Alzheimer Society of Alberta and North West Territories. A number of years ago, Bob lost his wife to a struggle with debilitating dementia. In a way, I think this helps to keep her present in his adventures. And he can help support other people who find themselves in the same situation and hopefully contribute towards a cure. You can link to Bob's donation page, "Adventures for Alzheimer's" by clicking here.
Bob, I'm glad I have the chance to travel on your adventures with you! Keep on rollin', my friend.