Blog
REGISTER NOW
LOGIN
SIGN UP FOR OUR NEWSLETTER
Cycling To Feel Alive
Alicia Arellano Nava is the Content Creator on the 2022 North American Epic. She sends this report from Montana – looking back at the month and a half of cycling through Canada.
North American Epic cyclists have now been on the road for almost two months. Many of them think it is like living a thousand lives in a very short period of time. That's the feeling long distance travellers get when they escape from their routines and each and every day is loaded with new experiences and places. They pedalled across the Arctic Circle and rode into the provinces of British Columbia and Alberta. This is an area that boasts the Rocky Mountains and is so beautiful that one runs the risk of losing one's breath. "Canada is like being on another world or another planet. You see these huge mountains, forests, glaciers and beautiful lakes," exclaims Judith, a rider from South Africa.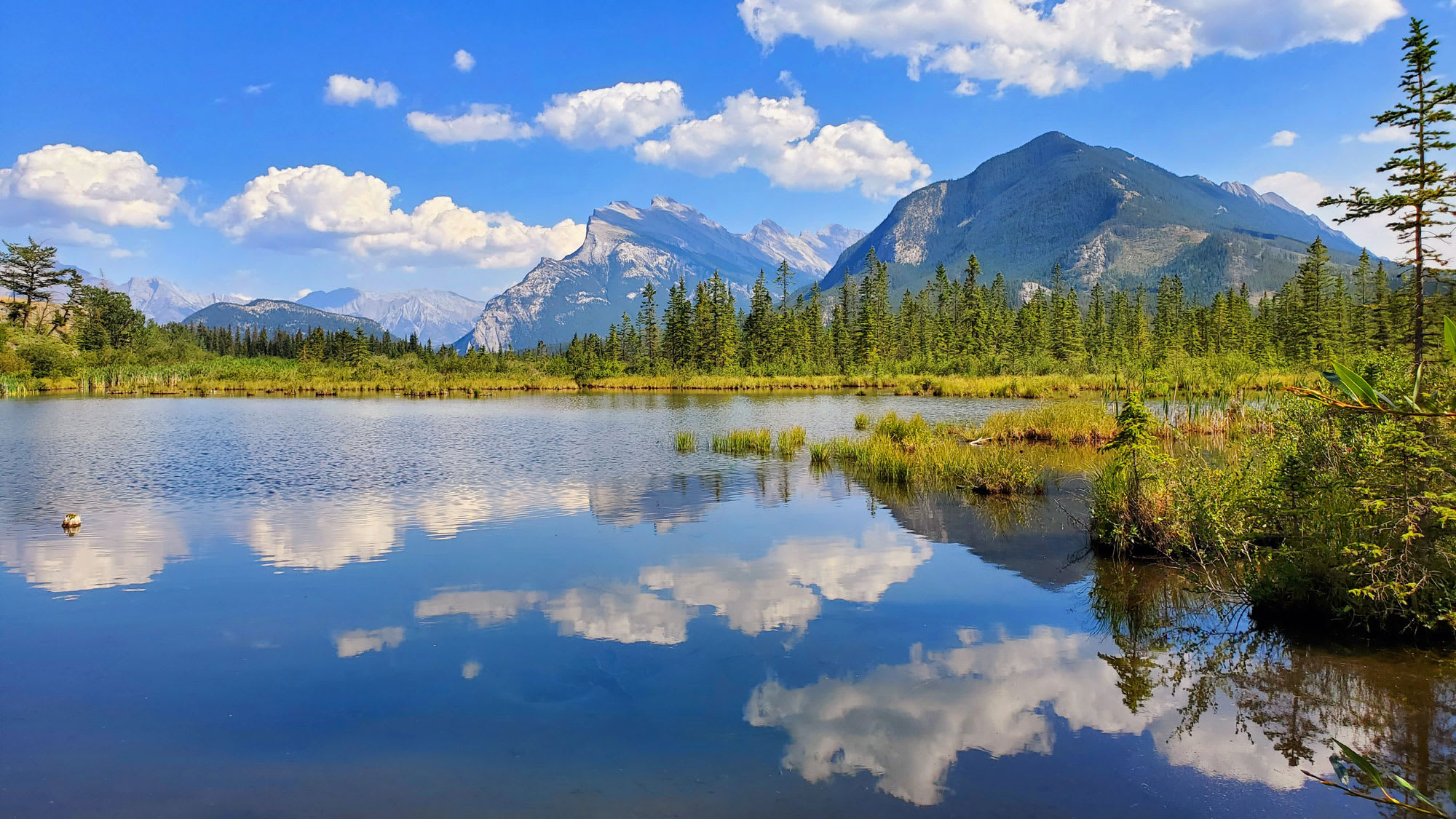 "I am from Canada and I'm kind of used to this, but Jasper's mountains really blew my socks off, they are literally right in front of your nose. Jasper is also known as Gasper," said Odessa Kelebay, a Tour Leader Trainee on this expedition. While biking under a blue sky dotted with clouds, in front of mountains touched by sunbeams, she felt like she was releasing the stress of more than two years of the pandemic. Two years that have been really hard for almost everyone, no matter where they come from. Two years without exercising one's body. Two years of uncertainty. Two years indoors. Two years without feeling the freedom we are all feeling now. Tears streamed down her face that day in Jasper.
Other cyclists agree that this expedition has given them the satisfaction of being able to move their bodies and stay fit, as well as exploring places in a unique way. Isla, a rider from Scotland who has previously worked as an English teacher, says that, "For me the thing that I love the most is the fact that my body is managing to do this difficult trip. It's tough, it's long, it's high, there's hot days, there's cold days, there's days you don't sleep because the campings could be cold or wet or whatever. I think for me the amazing thing is that I am managing, that every day I can get up and I can get back on my bike and carry on doing this journey all the way to these amazing places. The second thing I love is the freedom on the road. It's just me on my bike."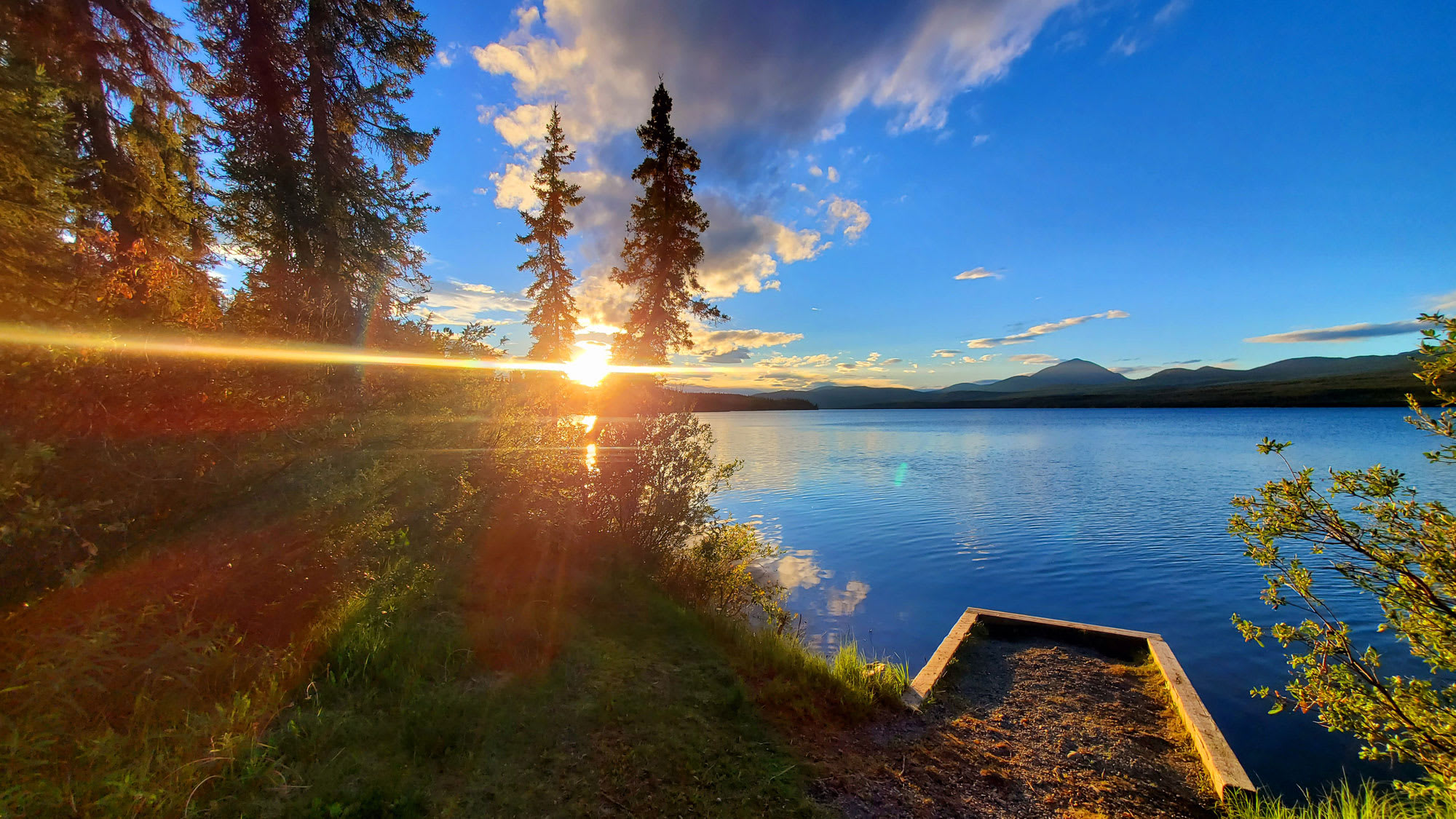 The pesky mosquitos and unbelievable and unusual extremely hot weather that the riders experienced in the Arctic are now far away but so is the incredible untouched scenery – endless green forests, soft moss, the smell of the earth – and the courteous and considerate people of Canada. During these months the riders and staff have met each other and found support, solidarity and company. They have shared breakfasts, laughter, tears, kilometres and dinners. They have discovered Canada from the north to the south and begun a new stage on the highways and back roads of the United States. Seven more countries await them and they are eager to continue this incredible journey. Not every day has been easy but the cyclists have been learning to build a good attitude in the face of adversity. Cycling and traveling for long periods of time is not only about collecting miles, the riders have discovered it is more about collecting memories and good friends.
RELATED
TOUR
North American Epic
Cycling from the Arctic Ocean to Panama City will take you through 9 countries and countless variations in landscape, culture, language, cuisine and...