Blog
REGISTER NOW
LOGIN
SIGN UP FOR OUR NEWSLETTER
Clif Bar fuels the French Connection
As a company, we have never focussed on sponsors. We would rather spend our time on creating great tours. But occasionally we find a product partner that just makes sense – Clif Bar is one such company.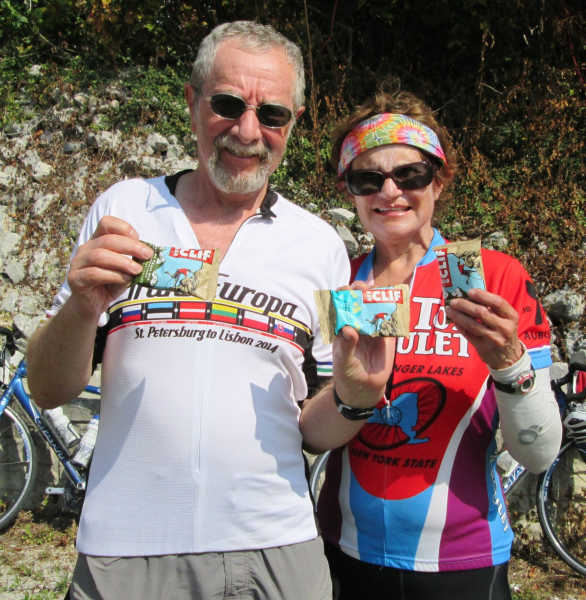 Being one of the most flavourful energy bars on the market and a brand that many of our cyclists already choose, it made a lot of sense to work with Clif Bar on our inaugural French Connection tour.
Clif Bar had sponsored our 2015 North American Epic cycle tour (read about it here – warning, gratuitous product placement) last year as well and they generously did the same for the French Connection – each rider getting a bar for every riding day of the tour.
So a big thanks to Clif Bar and we hope to continue our partnership in the years ahead.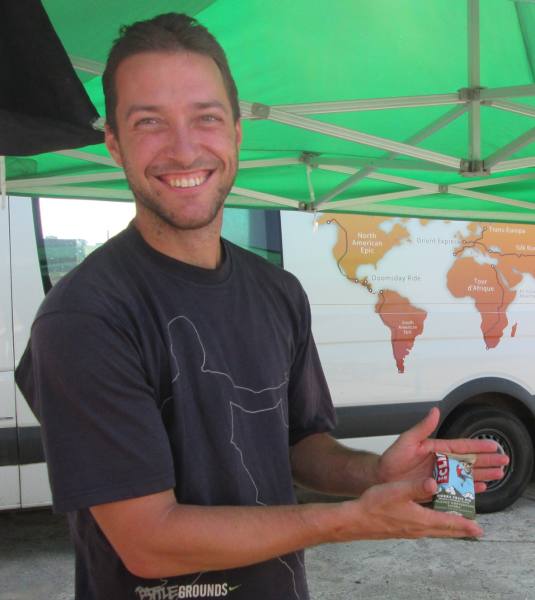 Tour leader Max Dionne displays one of the Sierra Trail Mix bars. (You didn't hear it from me but he might be known to hold back the Chocolate Chip flavour for only the most difficult stages. Nothing like a special treat at the top of a climb!)