Blog
REGISTER NOW
LOGIN
SIGN UP FOR OUR NEWSLETTER
Ferries
Taking a bus or train on a cycling trip feels a bit like cheating, but one thing you can't bike on is water so taking a ferry is different. This last section of our journey has been filled with unavoidable ferry rides that have been interesting and thus an enjoyable addition to our travels.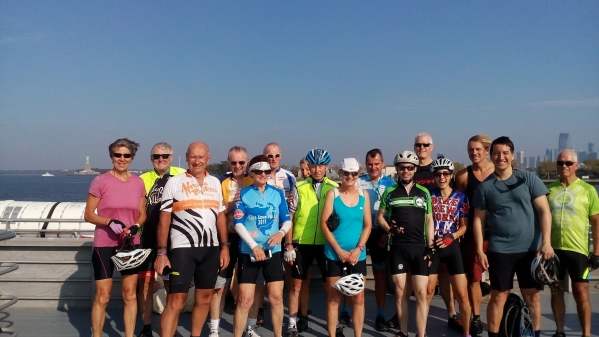 We left NYC by ferry – it was beautiful cycling along the Hudson River to the ferry terminal the morning we left the Jane Hotel. We passed the Statue of Liberty and had some gorgeous views of the skyline as we left the city.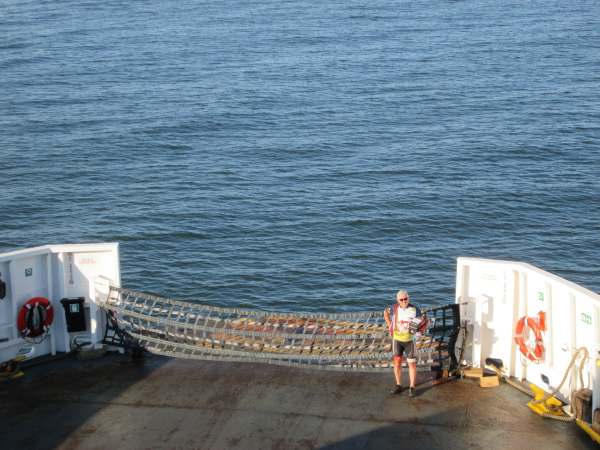 Our next ferry was two days later, from New Jersey to Delaware. It was a bit of an early morning, this one, but was a fun way to start the day.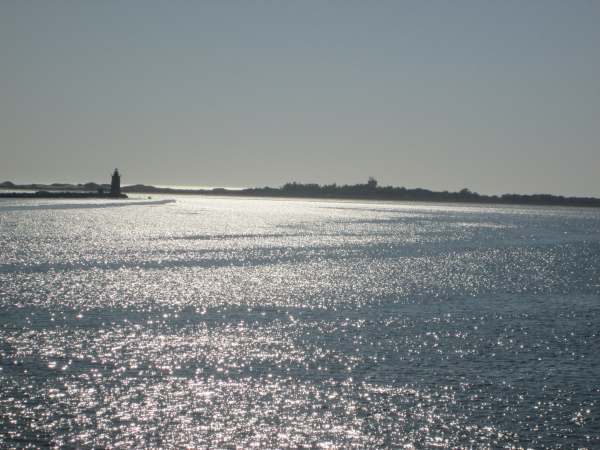 Our final ferry was the very next day – Maryland to Virginia. Unfortunately, the vans couldn't come on this ferry, so we had to take them the long way around. While the riders were off having coffee on Tangier Island in the middle of Chesapeake Bay, I was off on a 4+ hour car ride heading south down the Delaware-Maryland-Virginia peninsula, across the bridge-tunnel-bridge-tunnel that crosses Chesapeake Bay, and then up to the ferry landing point to start the flagging before the riders alighted. The riders definitely got the better end of the deal.