Blog
REGISTER NOW
LOGIN
SIGN UP FOR OUR NEWSLETTER
'Welcome to Iran'
Without a doubt Iran is home to the most welcoming and hospitable people I have ever met whilst travelling, and so far on the Silk Route tour this has been without exception. The level of friendliness is probably not what many would expect from this country and its many strict rules that are at odds with many Western values. However this doesn't seem to deter the curiosity and good nature of the people we meet on the road. Every day we are given gifts of food – bread, honey, sweets, fruit, and more. People go out of their way to provide a welcoming gift and a firm handshake to say 'welcome to my country'. Even when you mention your nationality – particularly for Americans and Brits, this information is met with enthusiasm, not disdain as would be expected from the political rhetoric between Iran and Western nations. There is sincere excitement that foreign tourists are cycling through Iran, even more so than any country we have travelled through so far.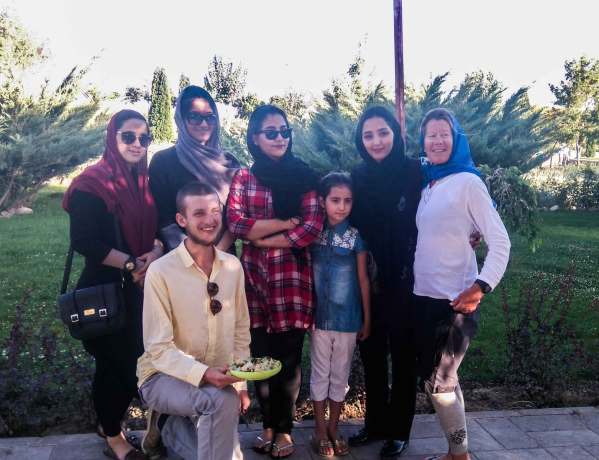 The gregarious nature of the people really seems to have no limits. Drivers on the road will honk and wave enthusiastically, and people on the street will seize any opportunity for a selfie. Just today whilst sweeping, I was sat outside a factory making plastic crates, a man brought out a rug and some sunflower seeds for me to snack on in the shade. For many countries it is somewhat of a lottery when encountering locals, most of the time the experience is positive, but every once in a while an encounter can leave you apprehensive. So far in Iran this has not been the case. In many of the post-Soviet states alcohol was partly the fuel behind some of less enjoyable encounters. Perhaps the strict ban on alcohol helps to dampen this kind of social encounter. Obviously there are many other factors that contribute to the amazing Iranian hospitality, and the ban on alcohol is one of probably many socio-cultural differences between Iran and other nations. However, I am curious as to what the secret of what makes Iranian people so friendly and welcoming.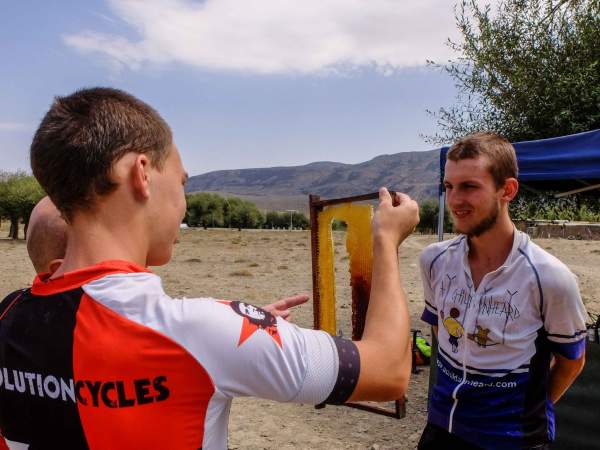 Reaching Tehran is a huge milestone on the Silk Route tour, the last big city until Istanbul with less than a month remaining. We now lose our two youngest riders, Will and Charlie – who have ridden all the way from Beijing and are only leaving to begin their university education – as well as sectional riders Robert, Wim and Nancy. Iran has provided some challenging rides with days of climbing into headwinds, but always with a stunning view and some great towns and villages to explore. Fortunately there is still plenty of time to explore and enjoy everything that Iran has to offer, a country that I am sure many will be sad to leave!