Blog
REGISTER NOW
LOGIN
SIGN UP FOR OUR NEWSLETTER
Cycling Across Africa: Now & Then
January 18, 2003 – Cairo, Egypt – "We're off. Thirty three cyclists, followed by two supply trucks, carrying everything from spare parts to a nurse, roll away from a shadow of the Sphinx on the first leg of an 11,000 km adventure. Foolish or courageous – I am not sure which. We're planning to ride the length of Africa in 100 days of biking."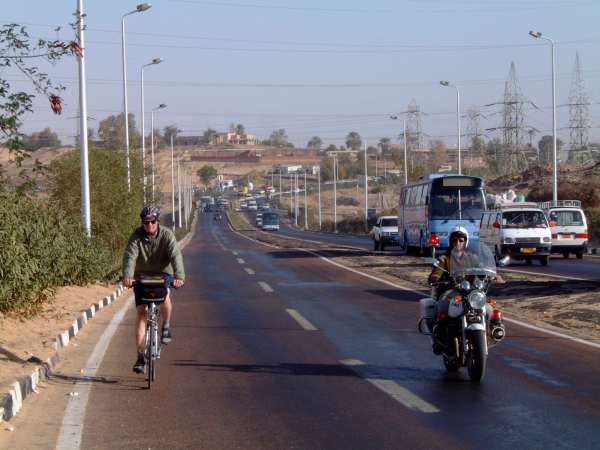 So begin my notes from the inaugural Tour d'Afrique, excerpts of which were published a year later in Explore Magazine. Today, fourteen years later, the 15th version of Tour d'Afrique is departing from Cairo. Thinking back, I am overcome with all sorts of emotions ranging from "Wow what a moment it was" to disbelief that the book,'Epic Bike Rides of the World', recently published by Lonely Planets puts the Tour d'Afrique in first place.
For me personally, the first Tour d'Afrique was a transformative journey. It challenged my perceptions about my abilities, about what is mentally and physically possible, even for a 50 year old, non-athlete like myself. It provided a direction for my future and, most importantly, it gave me an opportunity to share a unique experience with a wonderful group of people, many of whom have become my friends.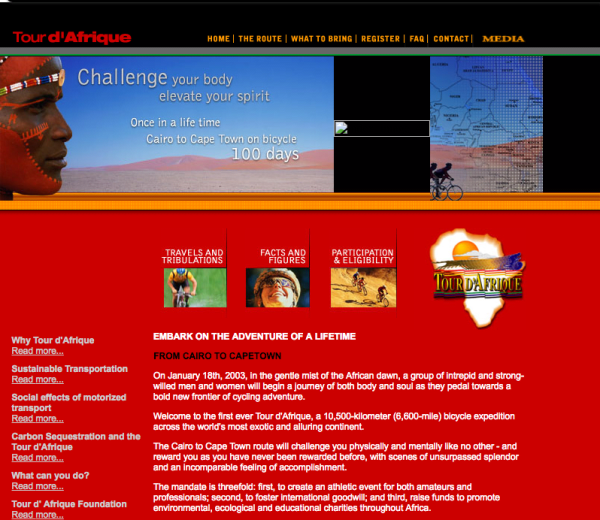 "Embark of an adventure of a lifetime" suggested the original Tour d'Afrique website. "On January 18th 2003, in the gentle mist of the African dawn a group of intrepid and strong willed men and women will begin a journey of both body and soul as they pedal towards a bold new frontier of cycling adventures."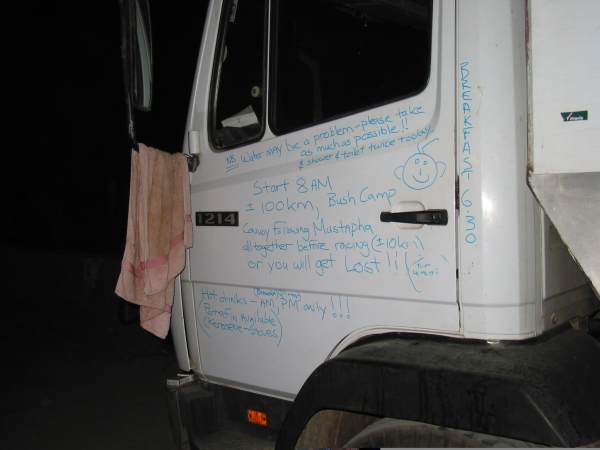 And, indeed, 15 years later the journey does continue, both for me and my company. In fact, TDA Global Cycling now offers 13 wonderful cycling expeditions on six continents and in over 60 countries. In a fascinating blog, "Transforming the World through Adventure Travel" Don Markin summarizes the 'what and why' that explains how so many of us now seek challenges such as the Tour d'Afrique.  According to him, transformational travel "might even change the way we think about ourselves and others and ultimately change the world."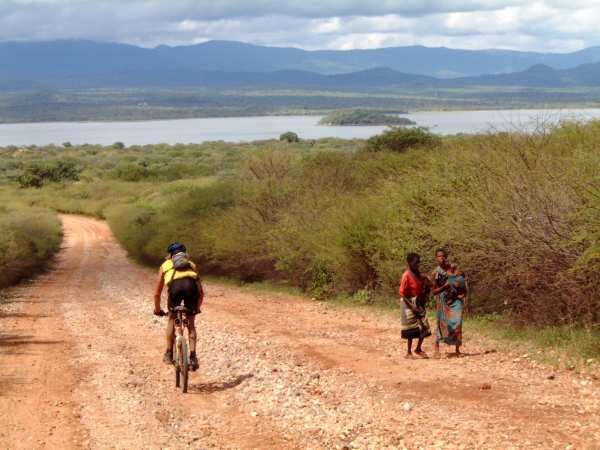 The original Tour d'Afrique route has certainly changed and many of the roads are now paved but regardless, the essential adventure remains. The 27 brave souls who will be starting in Cairo today are probably thinking – am I foolish or courageous or crazy – but they already realize that something very unusual awaits, something that at this stage they cannot understand, but something that will forever change their lives. I wish them a wonderful journey.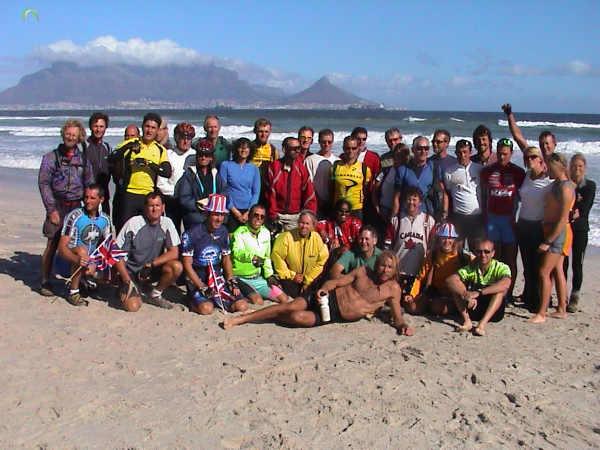 *all photos from the 2003 Tour d'Afrique (credit: Michael Kennedy)