The Human Geography of Africa: Getting Off the Beaten Track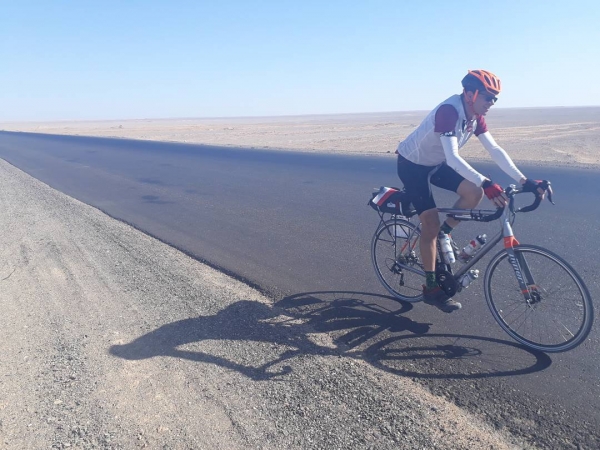 During some downtime by the edge of Lake Naivasha (a solid day's cycling west from Nairobi, Kenya), I sat down with Tour d'Afrique 2017 rider Ed Phelps from Arlington, Virginia to discuss his bike, cycling Yosemite hiking trails in the 80's, and experiencing the "human geography of Africa".
Ed is one of our strongest riders on tour, somehow managing to be among the first handful of cyclists into camp every night while also brandishing numerous impressive photos he took at small towns and villages along the way.
I asked him how he manages to juggle both sightseeing and long distance cycling within the 8 hours (often less) he spends on the road each day, and he answered: "I get going early in the morning – I tend not to stop until after lunch so that I stay a little ahead of the curve." We suspect the 3.5-hour-a-day, 6-day-a-week cycle training he undertook for a couple months before flying to Cairo might have something to do with it as well.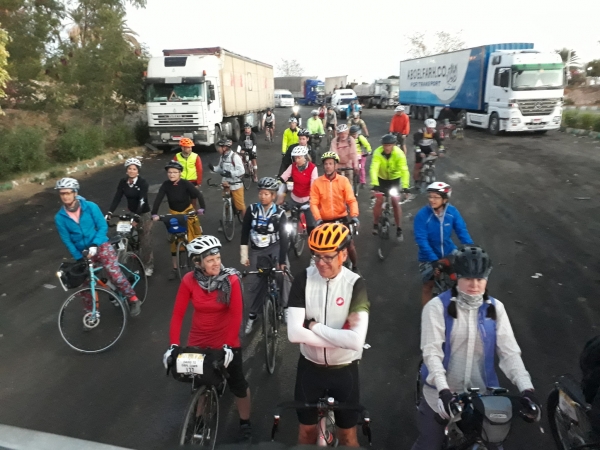 When did you realise you were passionate about cycling?
I've enjoyed cycling since I was a teenager. It started because of a girl, of course. The girl I had a crush on in eighth grade's dad did American youth hostel cycling weekend trips that you could pay for, so I went on one of those to hang out with her. It was super fun, and since then I've done a few European trips, I did a trip from Portland to Denver, and then adventure cycling on my own from Portland to San Francisco. They were all road cycling and then while I was in California working in the mid-80's was right when mountain bikes came out. They were called ATB's (All Terrain Bikes) and the first bike I purchased was a Ritchie. I loved the off-road stuff, and there were no rules then, so a friend of mine also got one and we went to Yosemite National Park, and we were just riding the hiking trails… back then, they had no signs saying not to do that! Since then I've done a lot of cycling and mountain biking, but not so much overnight trips until now. I like the mountains. Short and choppy hills are kind of a pain but going up mountain paths is nice – you get to the top and you get 10 miles of downhill.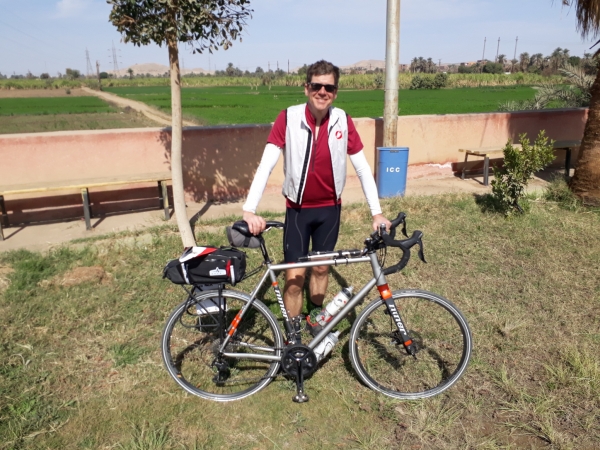 Tell us about your bike.
It's the RLT (Road Less Travelled) from the Niner manufacturer in Colorado. I went with the steel version versus the aluminium because it's their gravel grinder style bike which is also geared for bikepacking, so it's got all the places that mount racks.
What have you done to make it yours?
I bought the frame and built up the rest of it – they did a good job at my local bike shop. It's got the 32 cross-spoke wheel, the one with the slightly wider rim, which helps with putting a wider tyre on so that it's not curling back into a narrow, tiny rim – it gives a little more width and support.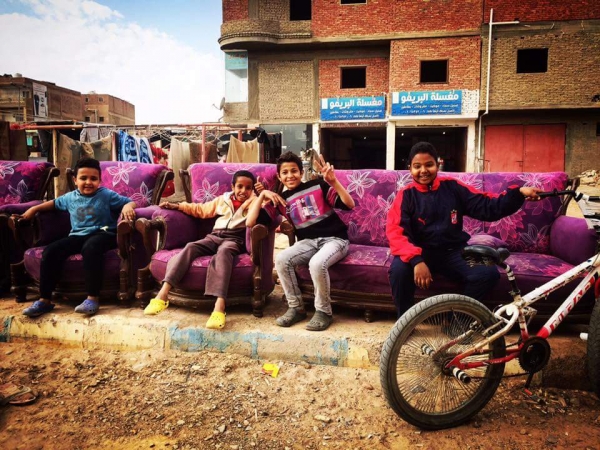 As for the tyres, everything I had read about the Tour d'Afrique mentioned the thorns and rocks and stuff like that, so I ended up with Schwalbe Marathon Plus. I got 25's for the road and 45's for the off-road. 3000km's in and I've only had one flat so far – and that was a wire, which would be hard to prevent I think. I also went for mechanical disc brakes to make sure my bike didn't cause hydraulic brake issues for Leo (our Tour d'Afrique bike mechanic) to have to work on!
What were your reasons for joining the Tour d'Afrique? Has it varied from your expectations so far?
My kids were out of the house, I sold it, and then I had a job that ended in November, so all three things came together at once. I've done a lot of travelling, and that was my main focus for coming to Africa: to get off the beaten track and into smaller towns. My primary focus of cycling is seeing the people – the human geography of Africa.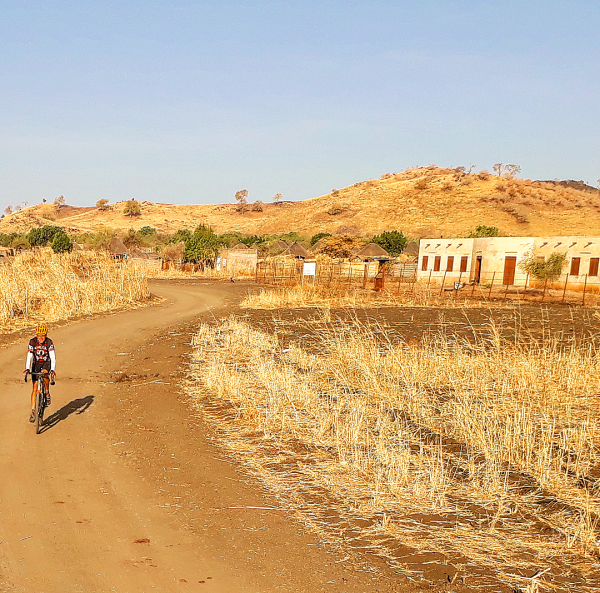 ---