Wild, West Africa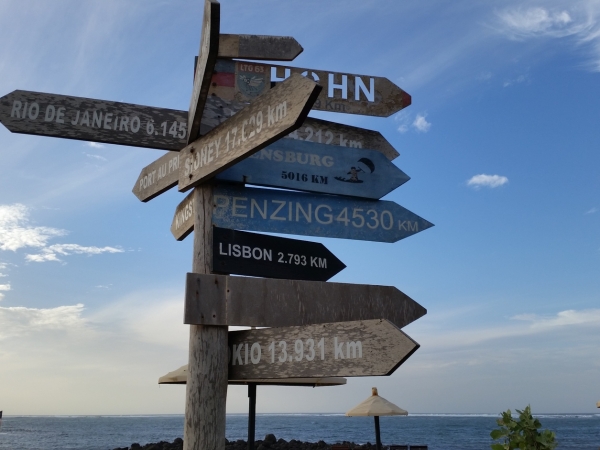 Leaving Dakar, the most western point of the African continent, the beach and the Sahara desert behind we headed out into the heart of the dry plains of Senegal. We drove on good tarmac roads with the wind behind us, surrounded by plenty of ancient, enormous baobabs.
The original plan was to include Gambia on our route but the border was now closed due to political unrest. This small country had recently held elections and the incumbent President had accepted defeat. Then 10 days later he had a braincramp and decided to change his mind and refused to step down. We now had no option but to look at alternatives.
We had two options available to enter Guinea, the 5th country on our scout. We, of course, decided to go with the more adventurous option, which cost us dearly in the end. It turned out that it was not even remotely suitable for bicycles and hardly passable for vehicles It is difficult to describe but this clip shows the "un – cycleble" "National Road" of Guinea from the Senegal border to the town of Mali. Therefore the tour won't go through this part because it's logistically not possible, not even for TDA Global Cycling!
We ended up having an unforgettable 2 day adventure. However, it is not something I would do again anytime soon. My body is still recovering from all the bruises and bang ups and Max's chain ring is still stuck in my ribcage. The route we took is one of the legendary brutal routes on the planet. I declare the roads in Guinea to be some of the worst roads in the world. When you do 50-70 km in two days, then you know you it's been epic.
There was not much time to recover after that brutal stretch.  We had to go back to the map and find another road so we headed back to the Senegal/Guinea border on the main highway, which is currently under construction and being paved by the Chinese. This route takes you through the heart of the Fouta Djalon mountain plateau and passes through tiny local villages and plunging waterfalls.
This African nation may not be for the faint hearted but if you have a good sense of humour and a spirit for real, raw adventures you will truly enjoy your time in Guinea.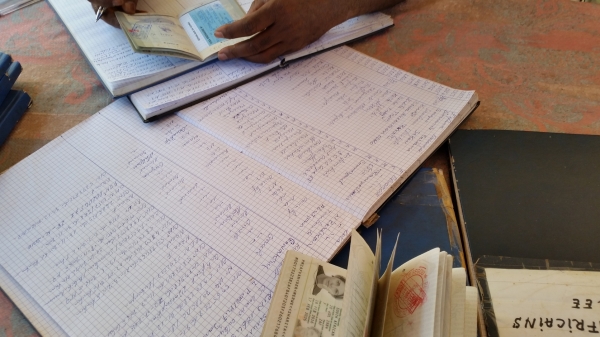 Crossing borders on this trip is also a highlight because it's almost comical to watch. Crossing from Guinea into Sierra Leone was certainly one to observe. You have to sometimes ask yourself how their system works and what happens to all these forms and papers you fill out. Does it go straight into the trash or do they use it to start their fires at home every night?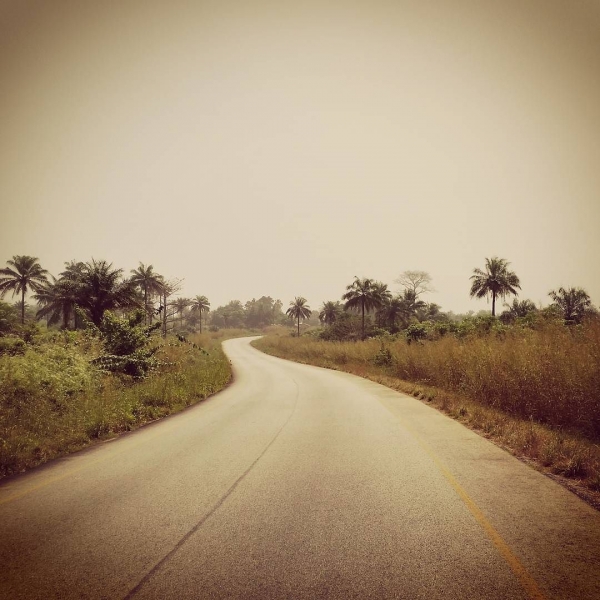 Arriving in Sierra Leone, an English speaking nation with brand new tar roads was definitely a nice welcome, allowing us to temporarily forget the dusty, rough roads of the past couple of days.
Sierra Leone (Lion Mountains) – What a weird name for a country! It is definitely a very attractive destination, especially its white sandy beaches situated so close toFreetown, the country's capital. 'Freetowners' love to party until the early morning so don't count on too much sleep if you are planning to visit the city.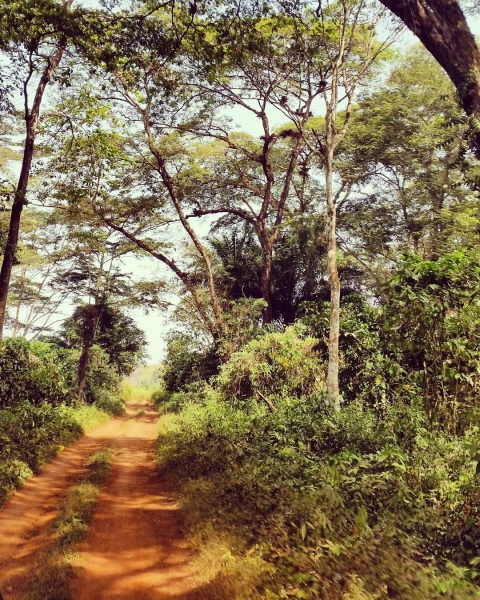 Our time in Sierra Leone was short. The roads were so good that we were able to cover substantial distances everyday. Our route did also include another memorable off-road stretch through the wild jungles of eastern Sierra Leone. Passing through, you got the feeling that you were far, far, away from anything and anyone.
Here is one useful piece of advice I can give for travelling in Africa – accept the fact that there is NO HURRY in Africa. It will already make your travels much more enjoyable. We arrived at another border crossing – again, a chain with plastic bags tied to it. A bunch of officers were sitting and lying around in palm tree huts, yelling at each other as to who should get up and deal with these tourists.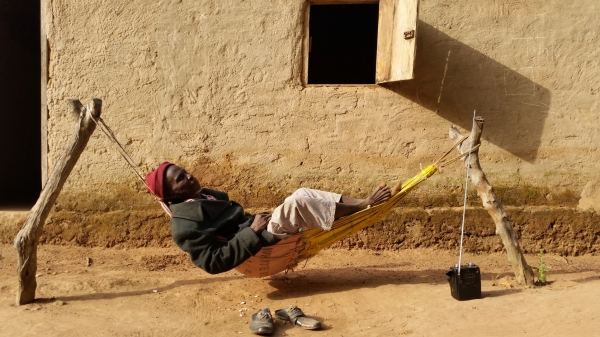 Probably 3 km from the immigration hut was the Moa River. At this point you have to take a little canoe to the other side in order to enter the country of Guinea. Our vehicle's path was more complicated because for that we needed the ferryboat, which had no engine. Instead it was pushed with bamboo poles across the river by its crew.  I was entertained by the locals, loading and offloading their palm oil containers from their canoes. It's amazing to see how many containers they could load on a single canoe. While it took a while to negotiate our fee for the crossing and even longer for the boat to get our vehicle across the river,  all in all, it was a smooth crossing.
---