Blog
REGISTER NOW
LOGIN
SIGN UP FOR OUR NEWSLETTER
Rubber On Concrete, Sand, Mud and Dirt: Schwalbe Tires In Africa
Unfortunately, flat tires are a reality of cycling, whether you are a long distance cyclist, a weekend mountain biker, or you just enjoy casually cycling from your house down to the beach every once in a while.
But when you are cycling 11,500km from Cairo to Cape Town via 11 countries over 4 months on a vast variety of challenging terrains, flat tires are not something you want to be dealing with every other day.
This is why the riders currently cycling on the 15th anniversary Tour d'Afrique need reliable tires that will get them from the top of Africa to the bottom with minimal drama.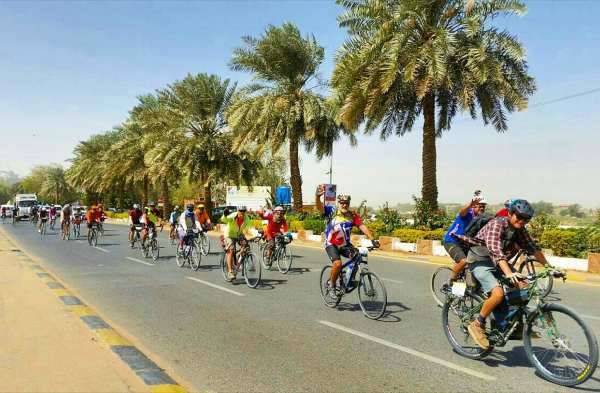 We are currently in Nairobi preparing for the third section of the tour, having already completed Pharaoh's Delight – a 2280km stretch from Cairo to Khartoum on fairly decent paved roads – and Desert Sands (perhaps the most challenging section of the tour), which includes nearly 300km of horrendously uneven dirt track with violent corrugation, abrupt sandy patches and very sharp thorns peppered along the south-eastern Sudan road.
With most riders on this year's tour opting for variations of the Schwalbe Marathon range, flat tires weren't much of an issue throughout the paved roads of the Pharaoh's Delight section, despite occasional potholes, broken glass and other debris.
New Zealand couple Paul and Wendy, who have both consistently cycled every day of the tour (until the final two days of the Desert Sands section due to doctor's orders) with no tire troubles, sat down at camp after the last day of paved road cycling and swapped out their Schwalbe Marathon Mondials for Marathon Pluses to tackle the dirt roads.
Paul's reasoning for choosing these tires was that, based on his online research prior to the tour, the Marathon Mondials seemed to be the most durable Schwalbe tires on offer for sealed roads whereas the knobby composition of the Marathon Pluses seemed to be the most ideal for the dirt road sections.
Given that a month into the tour his only flat tire was caused by riding over a large bolt on the side of the road in Upper Egypt, it seems his research has proven to be accurate.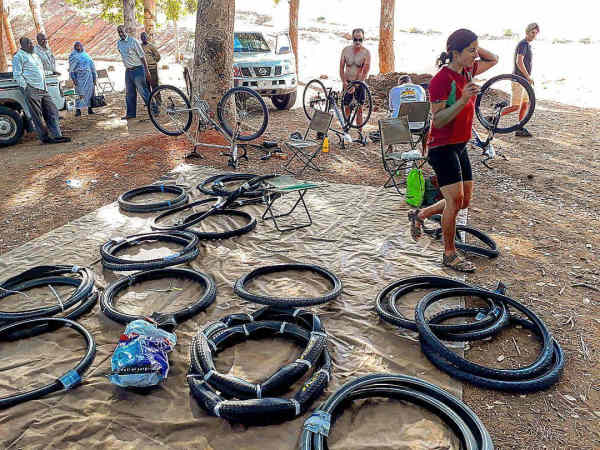 Our front running female racer, an Austrian cyclist named Alexandra, said her Schwalbe Marathon Supreme road tires were a contributing factor to being able to sustain such quick speeds day in and day out throughout Egypt and northern Sudan. Alex has consistently been one of the first cyclists into camp each afternoon.
"I highly recommend my Schwalbe Marathon Supreme road tires," she said. "Other than the colossal nail on day one, I haven't had a single puncture yet – another secret of my racing times."
She then switched to Schwalbe Smart Sam Plus as we turned off the paved roads onto the rough dirt tracks that would take us to the Sudan-Ethiopia border, and made it the entire stretch without a flat, despite the inhospitable terrain.
Similarly, British cyclist Philip – who has also had good fortune in regards to flats so far – swapped out his Schwalbe Marathon Supremes for the Marathon Plus, and said the knobby tires ensured he maintained control of his bike through some of the rougher patches of the dirt road section.
With two sections down, the Tour d'Afrique will soon cross into exciting new territory as we cycle west from Nairobi to the Kenyan border and venture into Uganda and Rwanda, two countries which TDA Global Cycling has never visited on a tour before.
These new sections, "Jewel of Africa" and "Safari Time", mean new challenges lie ahead as we cycle the roads of Uganda and Rwanda for the first time and experience the terrain first-hand. But with the vast majority of our cyclists boasting Schwalbe, we are not too worried about how everyone's tires will hold up on these foreign roads.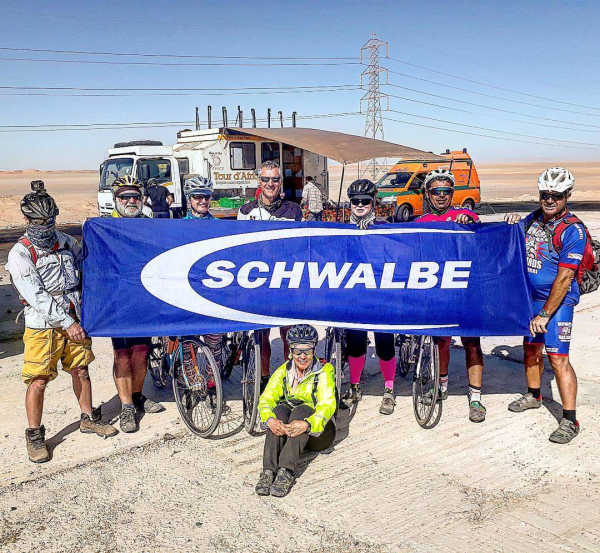 *Stay tuned for an update on how the Schwalbe tires handle Uganda, Rwanda & the red dirt roads of Tanzania – coming soon.