Blog
REGISTER NOW
LOGIN
SIGN UP FOR OUR NEWSLETTER
Wheels For Freedom: The Tour d'Afrique Bicycle Donation Ceremony in Kampala
"The bicycle is the most civilized conveyance known to man. Other forms of transport grow daily more nightmarish. Only the bicycle remains pure at heart." – Renowned Irish novelist Iris Murdoch.
The 2017 Tour d'Afrique cycled west out of Nairobi last week and, after some exciting riding days across the equator and the Ugandan border, arrived in Kampala. This brand new section of the tour has not only granted us the incredible adventure of cycling through the Pearl of Africa, but it has also presented us with an opportunity to bring the charitable work of the Tour d'Afrique Foundation to a new country.
Shortly after cycling into our accommodations in the Ugandan capital of Kampala, a very special ceremony commenced in which TDA Global Cycling donated 19 brand new bicycles to several carefully selected community groups through the CAP/AIDS Organization.
Founder and Managing Director of TDA Global Cycling Henry Gold flew into Kampala to personally hand over the bikes to these worthy recipients. Speaking to everyone who attended the ceremony, Mr Gold thanked the Tour d'Afrique riders, who each donated a bicycle as part of their tour fee (more bicycles will be donated in other countries during the tour).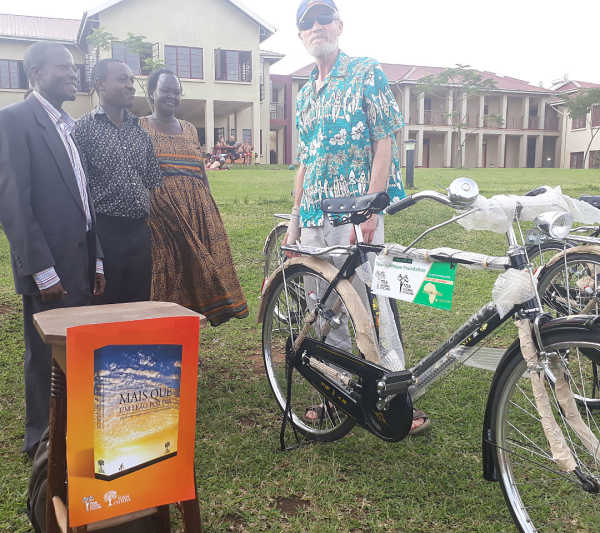 "It's a great pleasure to give to CAP/AIDS, because we have very strong confidence in their ability to do the right thing, they help the right people and they have the right attitude, which is always a key thing when you're making a donation – you can see who is getting it, and these donations can often make a life or death difference in people's lives," Mr Gold said.
The Tour d'Afrique Foundation donated 8 bicycles to the OBANG Ber Women's Group, 7 bicycles to the Aboke HIV/AIDS Women's Association and 4 bicycles to the Neddy Support Center, which works in the slums of Kampala.
We also had one cyclist, Canadian rider Valerie Dosiere, donate her personal bicycle to Home of Hope, an organization which cares for children with disabilities in Uganda.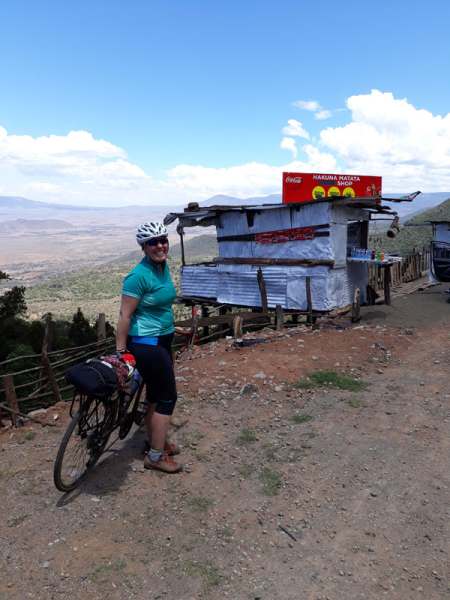 The objective behind donating bicycles to these organizations is to increase awareness of bicycles as an alternative and often more beneficial means of transportation, as well as supporting bicycle advocacy and promoting projects that protect the environment.
The Tour d'Afrique itself, a 12,000km bicycle expedition from Cairo to Cape Town over a four-month period, is a testament to the potential freedom and opportunities a single bicycle enables.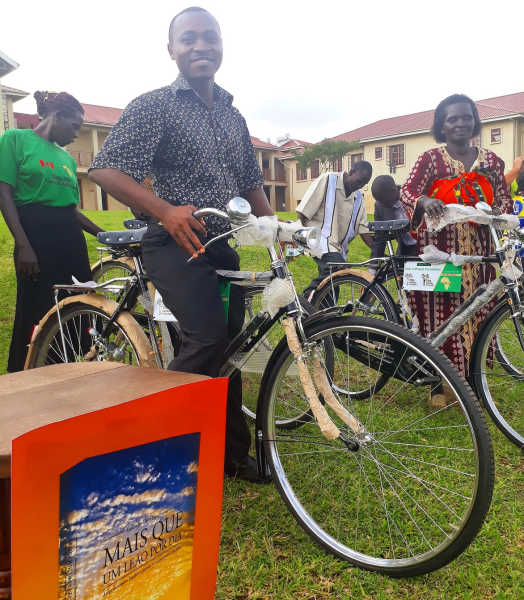 TDA Global Cycling's international cycling tours have allowed the Tour d'Afrique Foundation to gladly donate as many as 150 bicycles a year.
Mr Gold said he was happy to see that 15 years since the Tour d'Afrique Foundation was founded, many organizations around the world have also started donated bicycles to worthy causes.
The next Tour d'Afrique donation will take place in the Tanzanian city of Arusha later this month, with a third donation ceremony scheduled at Victoria Falls in April.