Blog
REGISTER NOW
LOGIN
SIGN UP FOR OUR NEWSLETTER
Experiencing Africa From The Saddle
On the Tour d'Afrique, everyone has a different approach to how they experience Africa. On any given tour, some riders have been to the unique continent before, and many have not.
Every five or six days, we have a rest day somewhere notable along the route, like a capital city or a particularly beautiful lakeside location like Ssese Island in Uganda or Chitimba Beach in Malawi.
All the days in between, however, the Tour d'Afrique participants are cycling anywhere from 90km to 175km a day, along nicely paved highway shoulders, rugged dirt roads, windy tracks through tiny villages and dense forest, over picturesque mountains and into beautiful valleys (…oh yeah, and sometimes across frustratingly slow border crossings).
This kind of schedule can sometimes consume a whole day, and not leave much room for anything else. However, now that we're almost three months in, riders have mastered the art of playing both the long distance cyclist and the tourist in these remote, inspiring and often untouched places.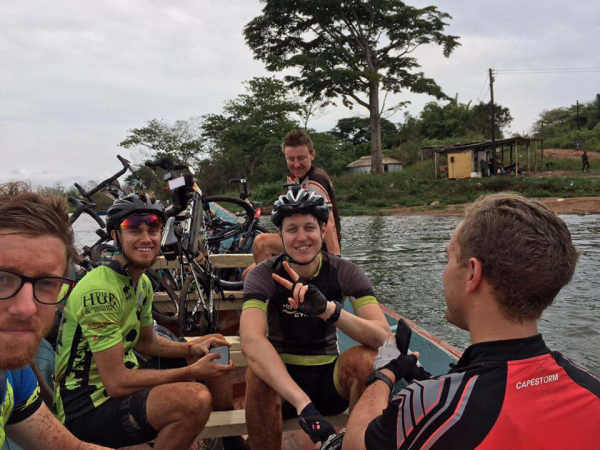 We have some very quick cyclists on tour who like to get the riding done early in the day and spend the rest of the day exploring our destination on foot, whether this means checking out the local markets, trying some exotic street food, or enjoying a cold beer in the sun somewhere scenic. It may also mean searching for somewhere that is playing the cricket on TV, and instead stumbling across perhaps the only slot machine in Tanzania!
Others opt for doing most of their exploring mid-ride, stopping along the way to get a feel for some of the villages and towns we pass through during the day, taking rest breaks under nice shady trees, drinking chai and getting to our destination later in the afternoon.
Then there are cyclists who seem to inadvertently find themselves on numerous wacky adventures – German rider Bernd has a knack for this. The other day in Chitimba Beach he decided to go for a run up a rather large mountain (because what else would you do on a rest day at a lush resort by the lake… apparently 2.5 months of long distance cycling isn't enough exercise!), took some beautiful pictures of locals at a waterfall, then found himself caught in a rainstorm so he booked into a hotel up there and spent the night at the top of the mountain without any of his belongings other than what he brought with him on his jog.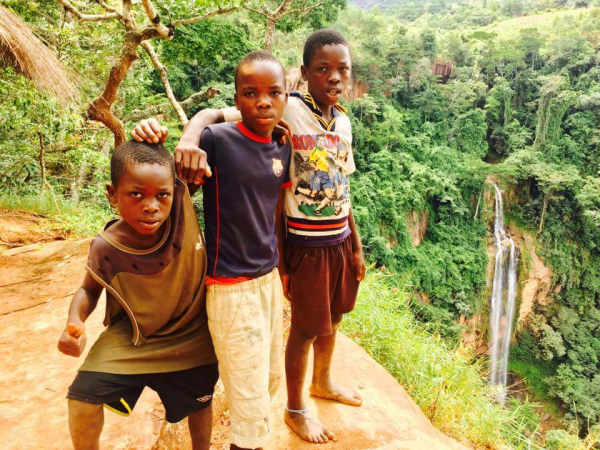 Speaking of beautiful pictures, we also have another spectacular photographer on tour. Not only that, but he seems to miraculously stumble across some very cool off-the-beaten track spots that would have otherwise remained completely anonymous to the tour.
American rider Ed is not one to lurk around the campsite for long after arriving there on his bicycle; he will usually grab a bowl of soup, get his tent sorted, and then go for a wander into town. It's only when he returns to camp later with a whole series of stunning shots of graffiti-covered hair salons, vibrant markets, trendy dive bars and the occasional camel carcass in North Africa that you realise how much he manages to immerse himself in the culture of these communities.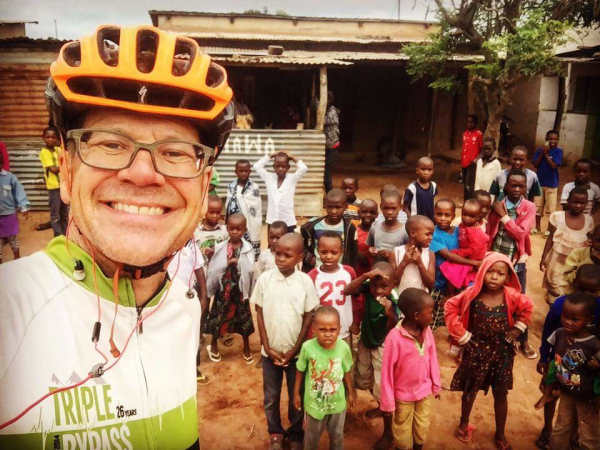 Thomas, another of our American riders, often gets a feel for a place by interacting with the locals, asking questions, and discussing the culture. Perhaps he even contributes to it – Tom's afternoon yoga sessions have been witnessed by people in just about every corner of East Africa!
New Zealand couple Paul and Wendy wrap up each section of the tour with a quiz for all the riders, which often incorporates a lot of information about the countries we are cycling through (although, you might find that if you answer correctly, they'll have a follow-up question for you… and another one… and another one until you slip up).
Many riders came to Africa with some clear objectives mapped out in order to really get the most out of their African experience. Austrian rider Alex has vowed to learn a new important life lesson for every riding day of the tour, which she discusses in her blog updates, available here.
In fact, there is no shortage of enjoyable blogs being written on this tour; English rider Mark's is another one that does such a good job of documenting the 15th Anniversary Tour d'Afrique that it makes me worry about my job security! His can be viewed here.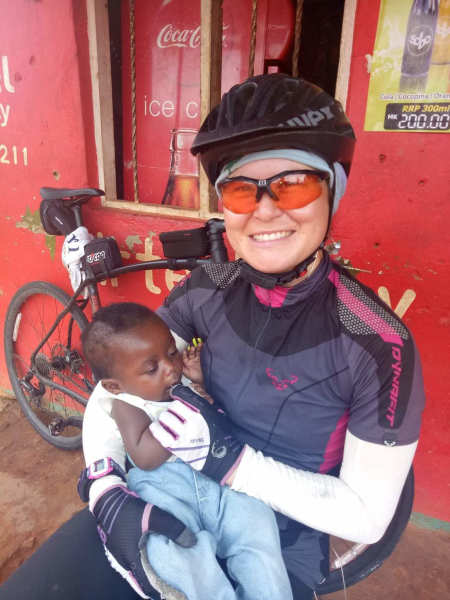 My point is that everyone on tour has their own approach towards experiencing Africa in a way that suits them, and now that we're nearly three months in, people have mastered the art of spending their days the way they want to.
While cycling is of course the biggest aspect of any riding day on tour, everyone is managing to weave sightseeing, relaxing and adventurous exploring into their daily cycling to leave no stone unturned between Cairo and Cape Town.