Blog
REGISTER NOW
LOGIN
SIGN UP FOR OUR NEWSLETTER
Cycling the Silk Route: Bike Film Screening in Holland
You are invited!
Je bent uitgenodigd! (Nederlandse taal hieronder)
With the help of our friends in Amsterdam, we have organized a special film screening and information session for anyone interested in our Silk Route cycling tour, or any other tour we have on our calender. All are welcome, and its free!
When: 19.00 to 21.30 on Friday, June 30
Where: Theo Meijer Sport, Plantageweg 6, 3833AZ Leusden
What: Our 9-part film series is a short film in 9-parts (total time approx 18min). Last year we did lots of filming during the Silk Route cycling expedition – a 12,000 km cycle journey from Beijing to Istanbul along some of the famed routes of silk traders of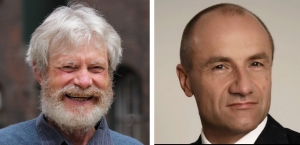 centuries past. We gathered some stunning footage with the use of our drone, GoPro, and other gadgets. The series does a great job of capturing the magnitude of the physical challenge as well as the enjoyment of experiencing the many cultures along the way.
The evening will be hosted by Arthur Rijk who rode with TDA Global Cycling from Cairo to Cape Town, and Henry Gold, the company's founder.

Please RSVP Arthur Rijk in Holland: arthurrijk@outlook.com OR 06 24891568
Informatie avond: "Zijderoute; Op de fiets van Beijing naar Istanbul"
Arthur Rijk fietste al eerder van Cairo naar Capetown. Een 12.000km lange fietstocht die hij met 31 andere fietsers in 4 maanden heeft afgelegd. Inmiddels hebben een aantal gepassioneerde fietsliefhebbers vergelijkbare tochten in de wereld georganiseerd. Allemaal mooie en lange tochten bedoeld voor de gepassioneerde avontuurlijke fietser.
Arthur zoekt geïnteresseerden die mee willen fietsen in het spoor van de Zijde Route; van Beijing naar Istanbul. Met gelijkgestemden, voor enkele weken of voor de volle vier maanden.
Vrijdag 30 Juni organiseert Arthur in samenwerking met TDA Global Cycling een informatie avond bij Theo Meijer Sport (TMS), Plantageweg 6 te Leusden. Aanvang 19.00 uur. Henry Gold is oprichter en eigenaar van TDA Global Cycling en is aanwezig om informatie te geven over deze Zijde Route van Beijing naar Istanbul maar ook over andere vergelijkbare fiets-avontuurlijke tochten elders in de wereld.
Naast informatie over de voorbereiding, de tocht, veiligheid etc. worden er mooie foto's en films vertoond.
Als jij het nu echt tijd vindt om de regie in je leven te pakken voor jouw "once in a lifetime experience" zien we jou graag op deze informatieavond. Informatie bij Arthur Rijk 06 2489 1568, arthurrijk@outlook.com.