Jean Bernier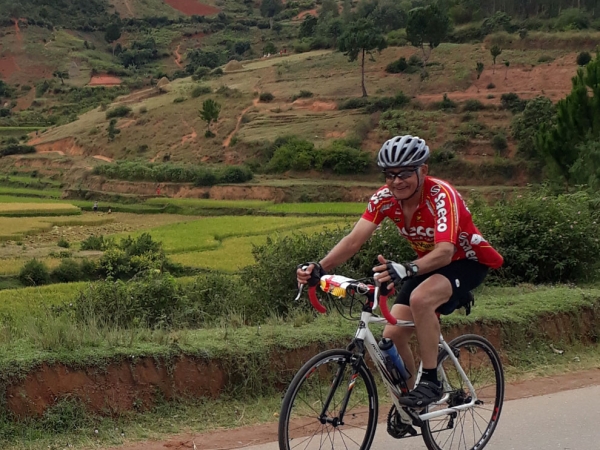 It is with great sorrow that we write of the death of Jean Bernier. Jean was a participant on our Madagascar tour. He passed away in his sleep, while the tour was in Antananarivo on a rest day.
Jean was one of the strongest riders on the tour, and also one of the toughest. His positive attitude and strength of character was easy for all to see. Just days before his passing he mentioned to one of the youngest riders on our trip that they should ride each day, each hill as if it may be their last. Jean was truly taking in all that Madagascar has to offer in terms of scenery, culture and breathtaking cycling. He was in his element.
Jean is very much missed on the tour. All the participants here in Madagascar, as well as everyone at TDA wish Jean's family the best in this difficult time.
---