Blog
REGISTER NOW
LOGIN
SIGN UP FOR OUR NEWSLETTER
The Hard Work, Positive Attitude And Interesting Insight Of The Malagasi Support Crew
As is the case with many of TDA Global Cycling's tours around the world, the Magical Madagascar tour has a local tour company helping out as well as the crew employed directly by TDA. While the TDA crew manage the initial scouting, logistics, hotel bookings, grocery shopping and all that side of things, the Malagasi crew drive the buses that set up roadside lunches and transport the bags and equipment, they act as translators, they assist in coordinating check-ins and restaurant meals among many other things, and generally they just help us look after the riders and make sure everything is on track and on schedule.
What's interesting to me about this set up, and I noticed it with the local support we had with us in Egypt and again in Sudan on the Tour d'Afrique, is that you usually end up learning more about the culture of the country you're in through interacting with these support crew than anything else – and this goes for the TDA staff and riders alike.
Because they're with you every day, loading your bags in the morning, chopping up fruit and vegetables for you at lunch, pulling over to top up your water bottles while you're on the road and helping out around the campsites in the evening, after a few days or weeks you become much more familiar with them, regardless of whether there is a language barrier or not, and the ins and outs of their customs, traditions and cultural behaviours become apparent – much more so than the average tourist usually manages to observe when visiting a country.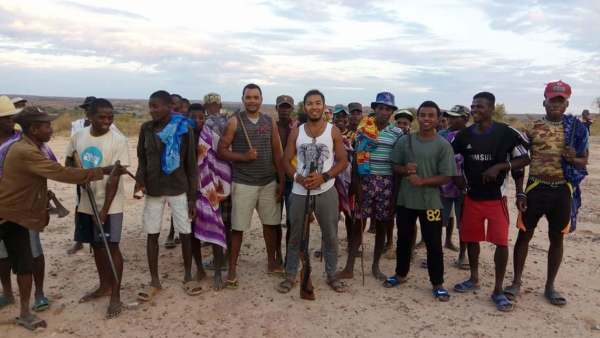 For example, the first thing that became extremely clear within the first few days of the tour is how immensely important rice is to a Malagasi person – they don't want an omelette for breakfast, they don't want a sandwich for lunch, and they don't want spaghetti bolognaise for dinner. They'll eat that stuff, for sure, but then they will go find a giant portion of rice to eat (literally, just plain rice with no sauces or toppings). Only then will they be satisfied!
There's Rantu, a young 20-year-old who at any given time seems to be in the middle of four jobs at once, whether that's strapping a bicycle to the roof of the bus, filling the jerry cans with water, or directing the bus driver as he reverses into a tight parking spot.
I was mystified how he manages to maintain this level of energy every single day, always with a smile on his face and always looking for the next task that needs to be done. This mystery was somewhat revealed when I noticed that he has about 18 spoonfuls of sugar in his morning coffee and numerous cans of energy drink throughout the day!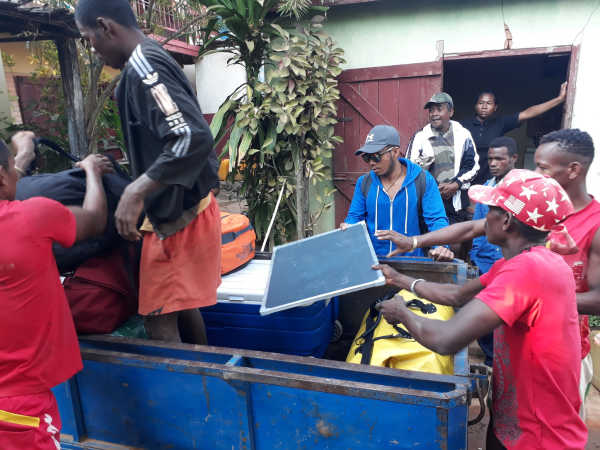 Freddy is another guy from the local support crew who seems incapable of sitting still – he is always working hard, and you can tell he genuinely cares about making sure each and every rider on tour is enjoying themselves.
If there's nothing else to be done he will no doubt be wiping down every surface of the lunch bus, both inside and out, until you will be hard-pressed to find a speck of dirt on the entire vehicle – pretty impressive, considering it gets driven over 100km every day, often on dusty dirt roads.
Again, as is the case with Rantu, Freddy always does these things with a smile on his face and an excellent sense of humour – I'm not sure where he gets his energy from though, as he's older than Rantu and his sugar intake appears to be considerably less!
Anyway, my point is that not only are these guys a delight to have on tour with us, making life drastically easier for the TDA crew, but they also give everyone on tour a much clearer insight into the Malagasi culture and lifestyle.
We ask them questions about Madagascar and they enthusiastically give us in-depth answers. We ask them to translate and inadvertently learn things about the area or town we are in. We ask them if they'd like some spaghetti Bolognese or whatever the campsite meal is that night and they politely decline, in favour of heading into the nearest village for their mandatory mountain of plain rice.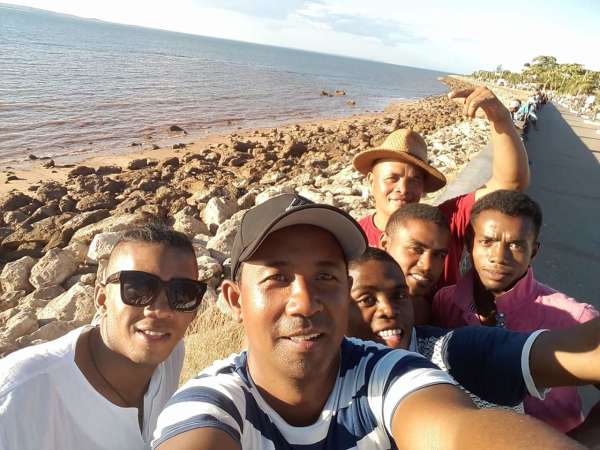 They are a tight bunch and they have a great deal of fun amongst themselves, which naturally keeps morale high around the lunch table and at camp – pretty important on those days when you have tired cyclists doing 130km on poor-condition roads in sweltering heat and humidity!
They are doing a fantastic job, they are adored by the riders, and their relentlessly positive attitude and energy will be missed by all when the tour is over.