Blog
REGISTER NOW
LOGIN
SIGN UP FOR OUR NEWSLETTER
Cycling France on the Orient Express
France is a part of the world that's automatically associated with cycling, with images of winding roads through old villages and vineyards instantly coming to mind, so it's no wonder so many head here for their cycling adventures. Cycling is deeply entrenched in the culture and way of life and even the sport's most famous event happens yearly on French soil. There's a range of riding experiences to be had in France, from lazy pedalling through the scenic streets of Paris along the city's excellent bike paths to some high intensity road biking into the Alp and Pyrenees mountains to enjoy the breathtaking views. In between there are countless miles of exploring quiet, scenic roads, stopping in quaint patisseries and cafes in the countless towns along the way. The riding on the Orient Express falls squarely in the "in between" category and is catered for the cyclist who enjoys a more casual day in the saddle. So here are three reasons to plan your next riding adventure in France.
Quiet, scenic backroads and bike paths to ride along at your own pace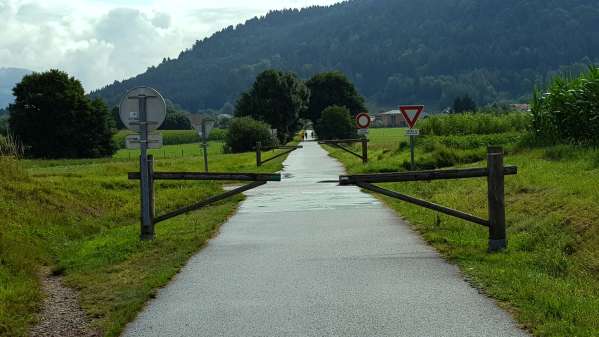 The tour makes its way east from Paris through the rolling, golden countryside and avoids any heart pounding high mountain ascents or any traffic congested metropolises. An especially charming day is the one leaving the small town of Plombiers les Bains, with most of the ride along designated bike paths, that slowly wind their way through mossy forests. This year's Bastille day celebrations coincided with our stop in Plombiers, giving us a wonderful fireworks display to enjoy that evening.
Excellent wines, cheeses and pastries for the gourmet inside all of us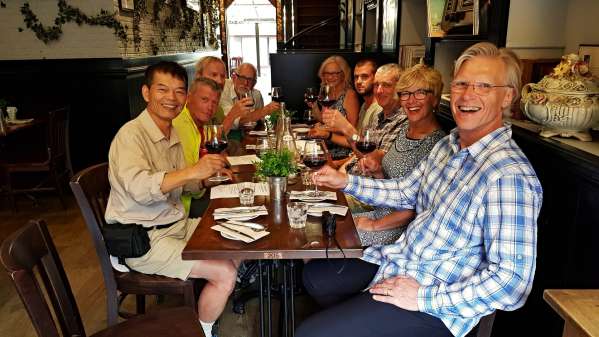 An assortment of local cheeses awaited at lunch and sometimes even dinner on cycling days, and for breakfast on the rest days. The route encourages a relaxed riding pace and nothing compliments that like a pre, and post lunch stop at a small boulangerie (pastry shop) for a croissant and coffee. Of course all the excellent food tastes even better with a glass of French wine alongside, which there is no shortage of. The best part is that all of these epicurean delights are all very affordable in France, especially if you're used to North American prices.
The rich history, and the architecture that still reminds you of it everywhere you look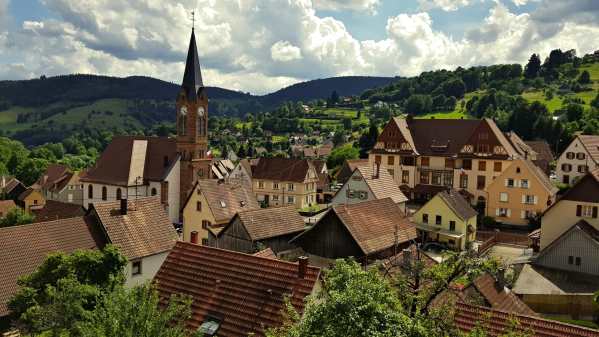 There are chances to admire and explore churches and castles built many hundred and sometimes over a thousand years ago. The rest day in Troyes, a city dating back to Roman times, gives one the chance to fully immerse in the cultural experience. The town has no shortage of museums, churches and narrow medieval alleys where the old timber framed homes on either side are literally leaning in towards each other.