Blog
REGISTER NOW
LOGIN
SIGN UP FOR OUR NEWSLETTER
The Numbers Game
Numbers are a funny thing. They fill every corner of our lives. They help us understand nature, communicate and relate to each other, organize and order ourselves, bombard us, overwhelm us, empower us, bore us…. inspire us. And there's 7 billion ways to see it.
So, let's start with the basics then. 20 Riders met in Athens, 7 weeks ago to embark on a 3700km bike ride ending in Amsterdam, 37 days later. 19 of them finished, only 2 rode the entire distance solely by their own power. There were some tough days for sure, all of them, depending who you ask. Over 2500m of climbing on the toughest, being the day when we left the beautiful Meteora and crested 3 peaks to finish in the equally beautiful Metsovo. On an average day you were riding about 100km. Being generous, despite that there was over 35,000 m of climbing, let's suppose you averaged 15km/hr. Assuming you managed to keep a steady 80 rpm cadence over that time, it would mean you'd have turned your legs well over 1 million times. A 22Tx36T is the gear ratio you knew you had to equip on your bike to keep those hardened but wearing legs spinning smoothly even up the 17% grades we often encountered. You went cross eyed looking simultaneously, at 8 pages of directions and for, what ended up being, 17 rolls of flagging tape spread out over countless turns in certainly the most winding stage of the tour.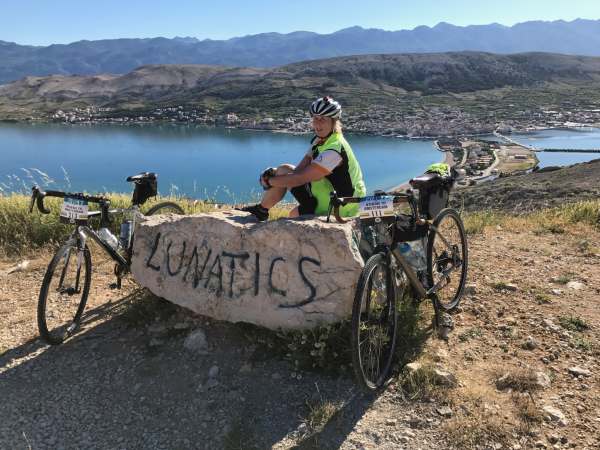 That part was easy, and while it may sound impressive here's some more.
For a while now I've been one to shy away from knowing how long I rode, how high, how fast, how slow, how many watts I'm electrifying, how many calories I've burned, and so on. I tend to avoid the after-ride ritual of the numbers game, and when I'm not working on a TDA tour, never have a computer on my bike. There is however one number that has been frequently popping into my mind. Someone passed it on to me a little while into the tour, but I couldn't relate to it much. I certainly paused when first hearing it, but it just didn't seem true. For writing this blog I had to make sure, so did the math and confirmed what now, a day after the tour, is a number meaning much more for me. The average age of the 19 riders who completed the whole tour is 65. The oldest two being 72.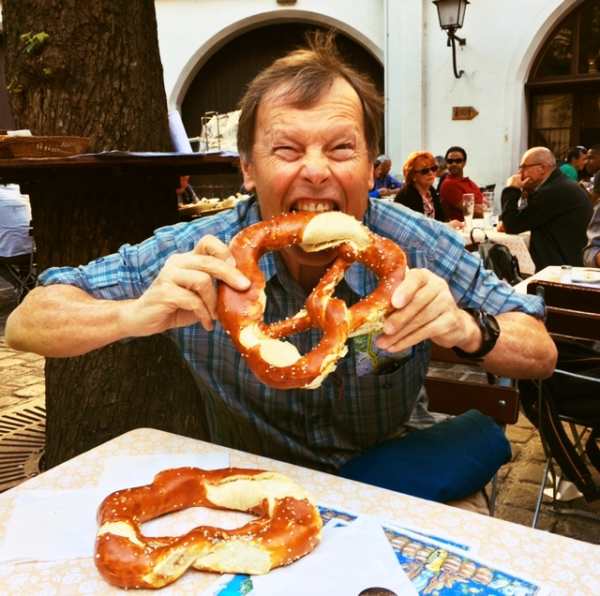 The past 7 weeks have worked to shatter any preconceptions I had about old age. Why that number didn't seem true is because I had already known everyone for a few of weeks when I heard it. How could it be true when people were actually averaging 15km/hr, and climbing relentlessly for over 10 hours a day, and then guzzling bottle after bottle of wine each evening. It has been a wonderful eye opener and an inspiring sight and lesson. It is possible to live an active and adventurous life well into the later years of life, and while some of your strength may fade your will and your zest for life doesn't need to. So that 2-digit number means much more to me now after turning my legs a million times with you. Hopefully it inspires the same felling of excitement in anyone reading this, for what is possible if you maintain a youthful attitude and outlook.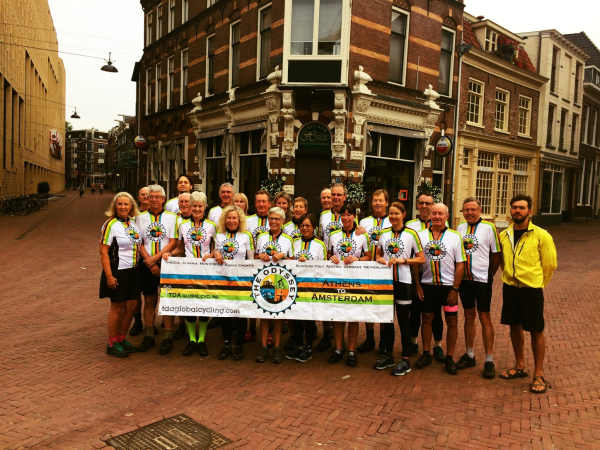 Though one tour is finished, another awaits. As me and Özgür head south towards Paris for the start of the Orient Express we will be crossing paths with a tour of quite a different caliber. The Tour de France just started, and if we're lucky we might catch a glimpse as the peloton whizzes past on its way to Liege. Thinking about that I became curious how the numbers relate. In 2016, the peloton covered 3430km, and climbed just over 21,000m. Not so bad I guess 😉
Thanks to Henry Gold for sparking the inspiration to write this.