Blog
REGISTER NOW
LOGIN
SIGN UP FOR OUR NEWSLETTER
Two Continents: 2 Exciting TDA Global Cycling Expeditions
Today, in Paris, France and Cartagena, Colombia two groups of cyclists, separated by 8,246 km, are each starting out on a cycling adventure that they will remember for the rest of their lives.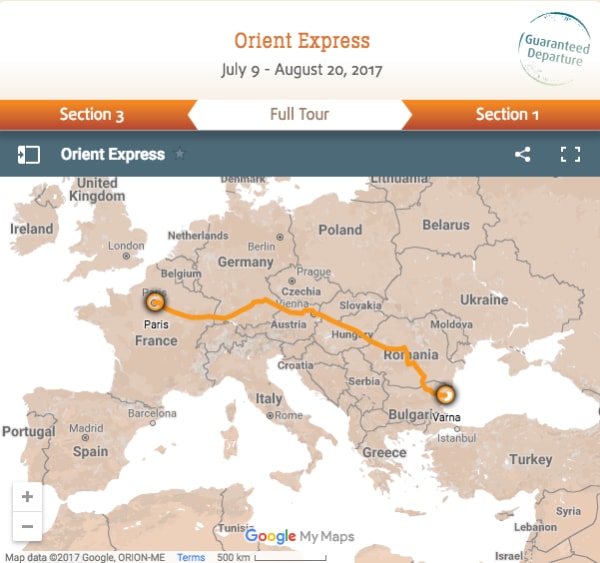 The riders on the 2017 Orient Express will be spending the next 7 weeks cycling through some of Europe's historic towns like Troyes and Regensberg. They will experience the spas of Budapest, the spices of East European bazaars & medieval cathedral towns and will enjoy the many opportunities to stop and sample the local wines and pastries.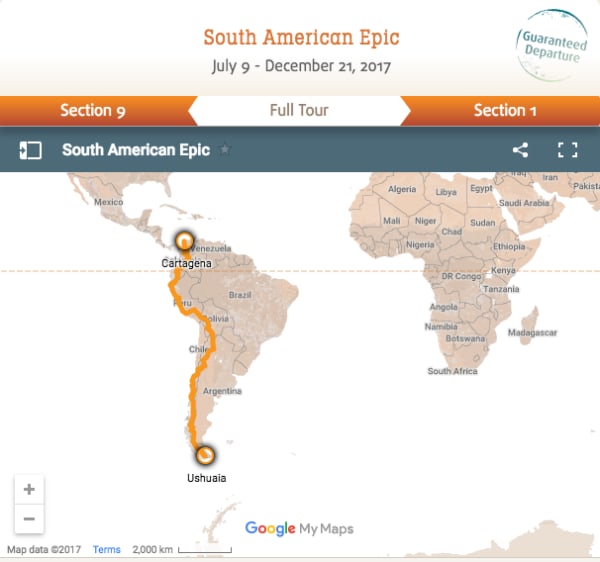 Over the next 5 1/2 months the participants on the 2017 South American Epic will spin through the green hills of Colombia, past the menacing row of volcanoes in Ecuador, struggle up and down the Andes 'a few times', explore the Bolivian Salt Flats, Lake Titicaca and Machu Picchu, visit some of the continent's grand cities like Bogota, Quito, Lima, La Paz, and Santiago, cycle through the stunning Patagonia region of southern Chile and Argentina and finish in Ushuaia, Tierra del Fuego on the shores of the legendary Drake Passage. Along the way the riders will also pass through 10 UNESCO World Heritage sites, a dozen National Parks and numerous other areas of historical and archeological interest.
You can follow along at #tdaorientexpress and #southamericanepic.