Blog
REGISTER NOW
LOGIN
SIGN UP FOR OUR NEWSLETTER
How to Pack for your Upcoming TDA Tour
HOW TO PREPARE: An 8 part series to get you ready for your first TDA tour. Click here to read more.
In less than a month we have over 20 riders flying to Beijing for the start of the Silk Route, and soon after that there are 60 riders descending on Dublin for the starts of Pub Ride 1 & Pub Ride 2. For many this will be their first TDA experience, and those first few days as the group settles into the cycle touring lifestyle can be exhilarating. But adapting to living out of a bag and packing light can be a challenge.
One of the underrated benefits of registering for a tour with TDA Global Cycling is all the valuable information bulletins we send in the months leading up to the tours to ease the transition from 'normal' lives to the bike tour life. Each year we add new information, and find new ways to deliver the information.
>>See some of the riders gearing up for the start of Pub Ride
(our brand new packing video is at the end of this blog)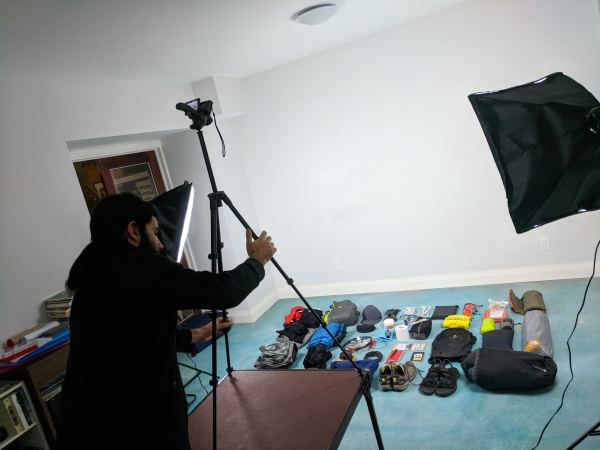 Packing the right stuff and packing it the right way is crucial. If someone brings a bag that's too big, or too heavy it can take up valuable space in our support vehicles – unfair to the other participants who deserve the same share of the space as everyone else. Also unfortunate for those that bring the over-sized, heavy bag… after a hard day of cycling, who wants to swing a giant anchor over their shoulder and march it up a flight of stairs to your hotel room?
Packing Limits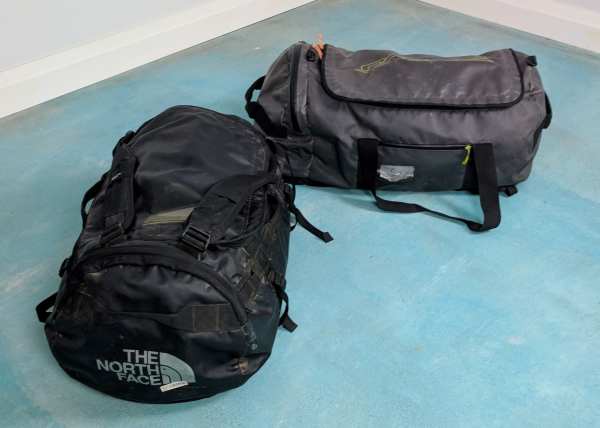 On our camping tours you are allowed two duffel bags. On the all-hotel tours you are allowed one duffel bag. We recommend each bag be between 90 and 100 litres, and 15-18 kg. The maximum limit of bags we will accept is 110 litres and 23 kg. The items you carry on your bike, and a spare set of tires (on some tours) are not counted in the bag limits.
All duffel bags must be soft sided, with no internal frame, or extendable carry handle. It's recommended that your bag be water resistant, and many duffels bag have backpack straps or wheels  to make it easier to move them around. Just make sure they are wheels only, and no hard backing or extendable handle.
>>From the GearCaster: What to Expect on a TDA Global Cycling Tour
Secrets Revealed of Bad Baggage Practices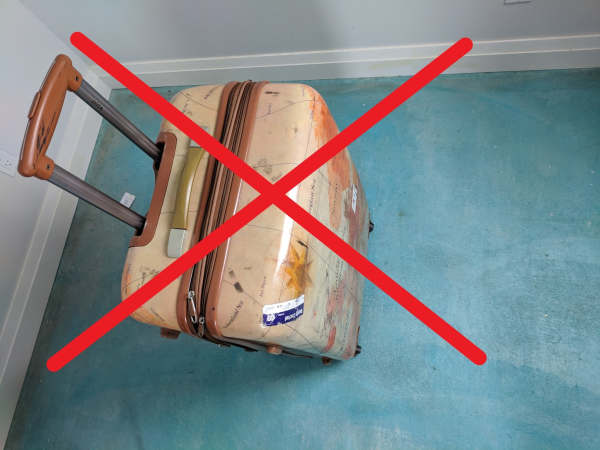 When the riders are still out on the road, and our staff are working hard unpacking the bags, there is often baggage banter. And interesting terminology has entered the vocabulary of many of our longtime tour staff. Like 'bag babies.' This is the phenomenon of a particular rider's bag – which started out as one – beginning to multiple and have tiny 'baby' bags as that rider accumulates goods and trinkets along the way.
Staff have found secret stashes of clothing, snacks, and other personal effects snuck into compartments, and pockets of our support vehicles – another no-no. There was even one rider who admitted near the end of the tour that she had been collecting rocks in each country our tour passed through – which explained how the bag continued to get heavier over the course of the tour. Day after day our tireless staff would still hoist it into the support vehicles each morning and drag it back out again that afternoon.
Though humerous in hindsight, these are also bad habits we hope to break in future tours.
Our New Packing Video for Your Next TDA Global Cycling Tour
So this video clearly lays out the do's and don't's when packing for one of our tours. It's all very simple of course, and we hope you find it useful.
This video will be included in all future packing bulletins we send to our registered riders. And more informative tour preparation videos are in the works.
How to Prepare
An 8 part series to get you ready for your first TDA tour. Click here to read more.