Blog
REGISTER NOW
LOGIN
SIGN UP FOR OUR NEWSLETTER
TDA Staff In Full Preparation For The Road Ahead
As the days whiz by here in Beijing, the staff of TDA are hard at work getting everything ready for road and preparing all the essentials for the Silk Route cycle tour.
So, let's meet the people working on tour for the Silk Route 2018!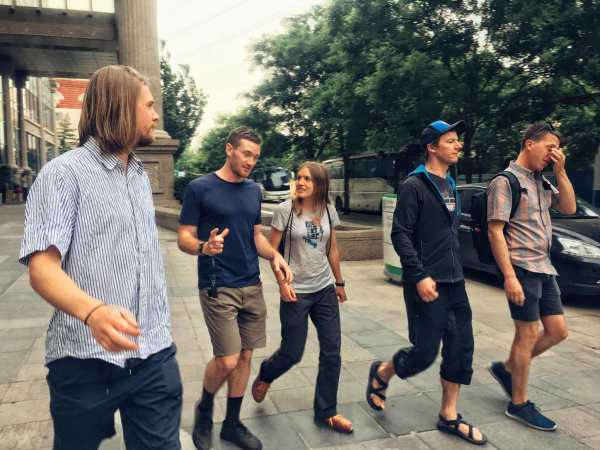 Andreas, our tour leader is from Canada, and can almost do these tours in his sleep at this stage. This marks his ninth TDA trip to date, and we're very keen to have him on board again. "I'm restless and ready to get the show on the road" he says at breakfast while he sips his coffee, checklist on hand.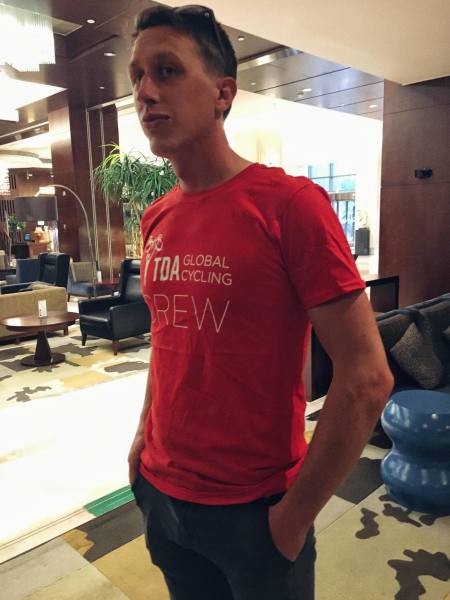 Our Aussie assistant tour leader Will is also quite fond of TDA trips as this will be his third time touring with us. Also cradling a cup of coffee, Will mentions he's "excited and hopeful for the journey ahead".
Excitement is certainly in the air, with a hint of anticipation for the coming days, weeks, even months!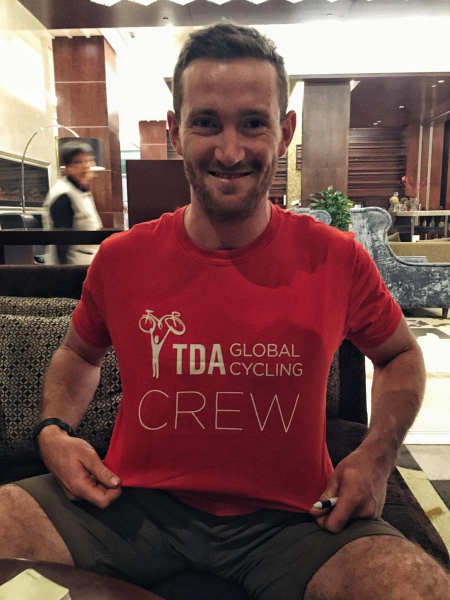 They say that pressure is for tyres and I think our bike mechanic Mike agrees. He mentions he's "feeling good" this morning as we organize the first mechanic's meeting with the riders. Mike is also from Canada, and this will be his first trip with TDA.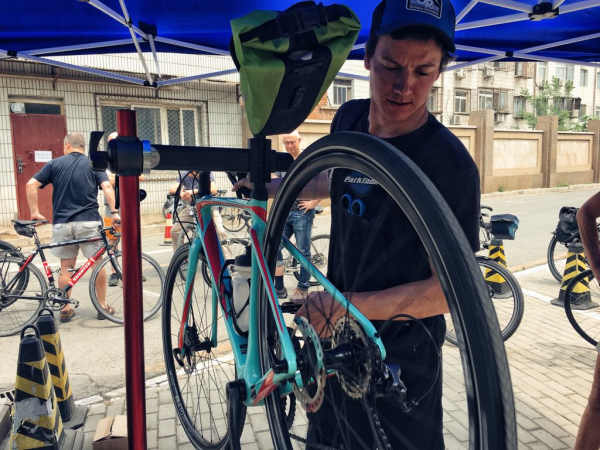 Everyone can rest assured they are in safe hands with our wonderful medic on tour this year. Helen is from England and has also done the Tour d'Afrique in the past, so she is ready for road and "eager to start". Welcome aboard Helen!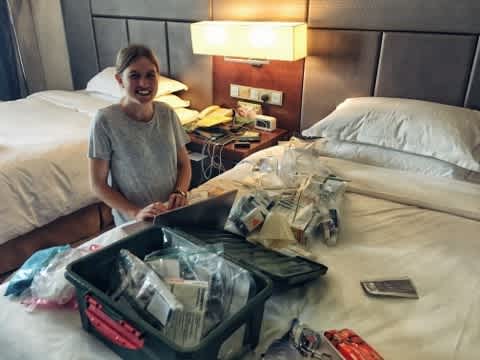 Chowing down on some fresh fruit, our fantastic Canadian chef Mitchell informs us that he is "feeling mighty studious" about the coming months and plans to make a variety of dishes for the riders. We're very excited to get stuck in! This is Mitch's first tour with TDA as well, and we're delighted to have him with us.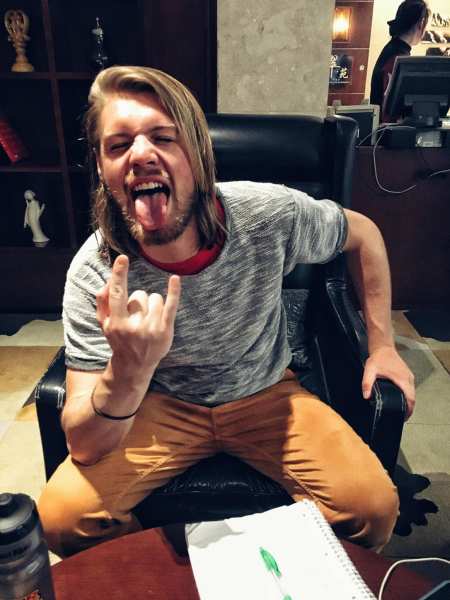 Last among us is myself, Elaina, and I'm from Ireland. I'll be documenting our travels along the way, and doing my best to show the outside world a glimpse of life on the road for the riders and staff alike. I'm very much looking forward to biking and camping under the stars for the coming months, leaving reality behind and experiencing an alternative way of life with new people and constant new places to explore over such a long period.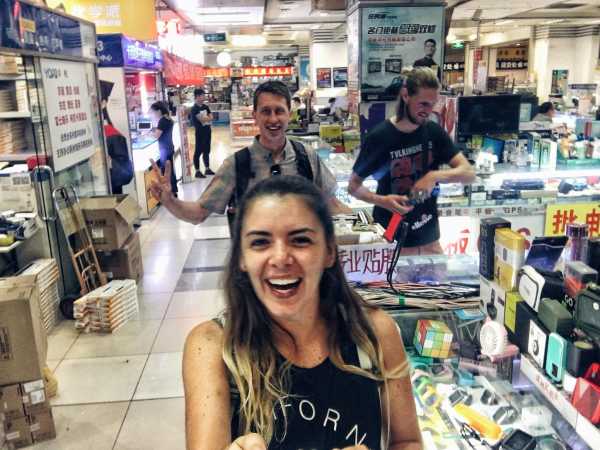 There will be many challenges facing us on the trip, but I'm confident that this group of people from all over the world will work together to make the whole experience a pleasant one for all involved. It's one of the most exciting cycling expeditions out there, and we're all ready and excited to get cracking on!