Blog
REGISTER NOW
LOGIN
SIGN UP FOR OUR NEWSLETTER
A Waffle and Tipple with the Ancestors
Pub Ride 2 mechanic Doug Percival reports from the field….
The TDA Pub Ride 2 departed from Dublin, with a couple riders bright eyed and bushy tailed, and few riders more on the blurry eyed and scruffy tail side of life. It could be fair to say that a large portion, if not the entire portion of the group, at some point on their Ancestral Family Tree had originally descended from the Lands which we are heading over. The green rolling hills of Ireland certainly had no shortage of hydration stops, as well as what seemed a never ending supply of quirky and inquisitive locals! A comfy Ferry Ride across the sea, and soon we were rolling into the misty Quiet lanes of Scotland. Beer names grew in abundance, offerings a plenty from the multitude of taverns and bars on the Golden Mile in Edinburgh. Harry Potter fans went dilly, and taste buds went into shock, post Haggis sampling….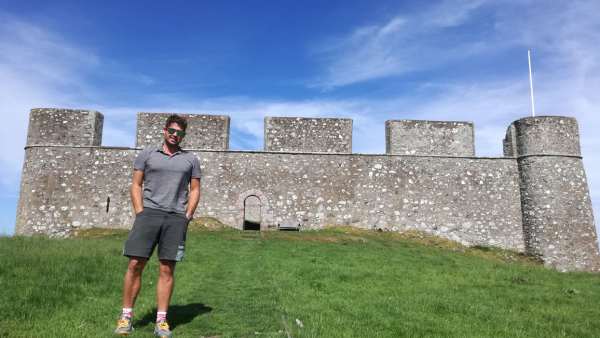 But the real kick for me, (a South African mechanic flinging spanners for a tour company around the world) was when we headed south out of Scotland, and into the border territory of England. For Centuries a real melting pot of warfare and land claim, and home to my own Ancestors. Some 20km off route, lay my Ancestral Family Castle, Hume Castle (my mother's family). Built in 1214ad and lived in for Centuries, until finally burnt to the ground by Cromwell. Oddly enough, the castle was a gift to the daughter of the Earl of Dunbar in 1214, and Dunbar is a name on my fathers side, dating back to the 1100's… Standing on the hill, where some small original walls still exist, with a 360 degree view of Scotland to the north and England to the south was a strange experience, and certainly had me pondering on the millennia of family that had stood in the same place, with the same view…how the World has changed, what those walls have seen!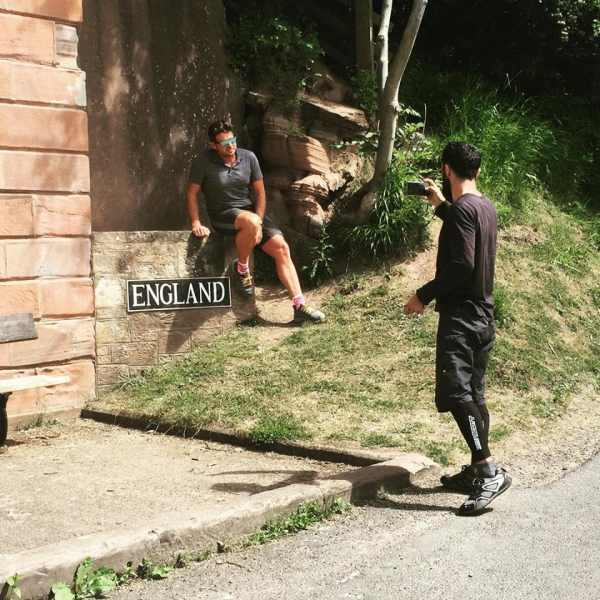 Crossing the Tweed river, and into England we went. The accents of the locals changing quicker than the British weather, providing an interesting and humorous time for the 4 staff, a South African, a Turk and two Slovakians! If you going to England, fish and chips is probably up there with seeing Buckingham palace, and Whitby the small fishing town on the east coast delivered the goods. Passing through towns such as Boston will certainly provide us once again with a connection to the west! The 'Big Smoke'…aka, London is now on our horizon. Who knows what the group has planned. One can only assume beer? Or maybe a cuppa tea and scones? Maybe the next tour will be Tea Totaler Tour 1 & 2?….but I doubt it. The beer tanks are as full, the riders are parched…and Mainland Europe Is brewing.
Doug Percival, Pub Ride 2 Assistant Tour Director