Blog
REGISTER NOW
LOGIN
SIGN UP FOR OUR NEWSLETTER
York: Woolly Rhinos, Vikings, Normans & Chocolates – What A Shambles!
I am in York. That is, I am in York, England and not the York (part of what is better known as Toronto) where I live and tend a little garden. I have seen plenty of beautifully manicured gardens while walking the ancient walls that surround the old city. I think that, for the 'Yorktarians' (not to be confused with Rotarians), my garden would most likely be thought as gone prehistory (ie: wild).
I am here with 30 or so riders and staff on the inaugural Pub Ride – the longest pub crawl ever created. The ride started in Dublin. After a couple of days we were in Belfast; two more days of wonderful cycling brought us to Edinburgh and now, after four riding days, we are in Yorkshire county with its capital, of course, being the city of York.
Now this York, as compared to York where I reside, has quite a history. Fortunately, while doing in-depth research, I came across a wonderful book –  'York, the first 2000 years' by Richard Aiken and Mike Barber. It certainly helped me to understand where I am and why I am here.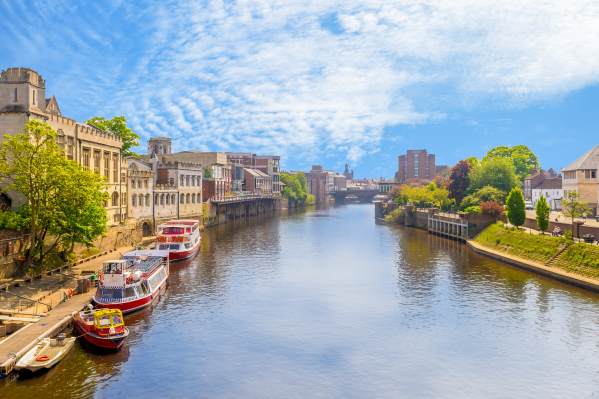 Five thousand years ago this area, a confluence of the Ouse and Foss rivers, was nothing but forested marshland. The inhabitants lived happily, hunting mammoth, reindeer and woolly rhinoceros. All good things, however, must come to an end and in the first century AD a few thousand foreigners from far away Rome arrived and set up an encampment called Eboracum. As we know, even today, having a military base is good for business. That is why the Polish government recently offered the US military $2 billion to set up shop in Poland. In any case, the foreigners stayed a few centuries until things back at home kind of fell apart. Their departure resulted in a bad economic recession in Eboracum.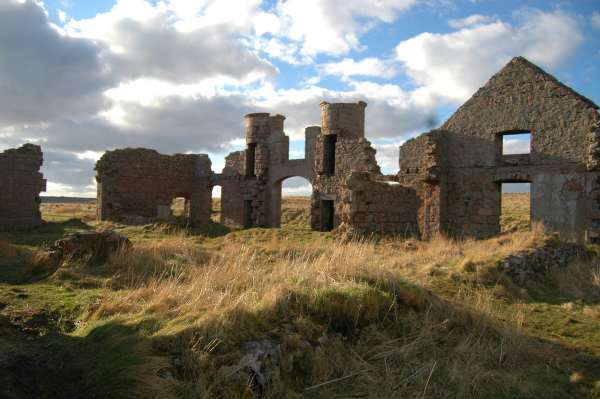 The city was more or less abandoned before new groups of immigrants from Angles, today better known as Northern Germany, started arriving. They called the place Eoforwic. Things went well for the Angles until 866 when another group of foreigners, called the Vikings, decided they liked the real estate. They changed the name to Jorvick, lived, drank and intermarried for a couple of hundred years, until 1066 to be exact. In that year yet another group, the Normans, arrived and decided to set up shop. This did not go over well and many people died.
The Normans prevailed and by 1220 the Archbishop of what was then called York decided there was an urgent need for a cathedral that would rival Canterbury. It only took 250 years to build a structure that covers the area of two football pitches. Called the Cathedral and Metropolitan Church of St. Peter in York or simply the York Minster, it brings in many millions of visitors each year. Trust me on this one, it is quite the place.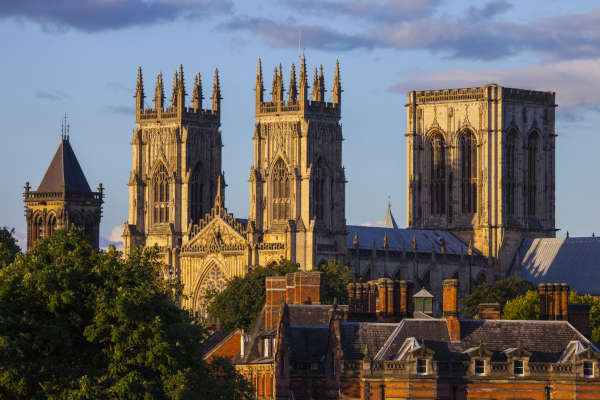 Another place worth seeing in York, simply because TDA Global Cycling is an adventure cycling company, is the Medieval Adventure Hall. It was built over 600 years ago and is still proudly standing. Adding to the attractiveness of York are its beautiful Georgian Houses. I need to be clear on this. These Georgian houses do not come from the State of Georgia in the USA nor from the country Georgia, which got into a war not that long ago with Putin's Russia. In fact, the Georgian houses are houses built between 1714 and 1830. Why are they called Georgian? Beats me!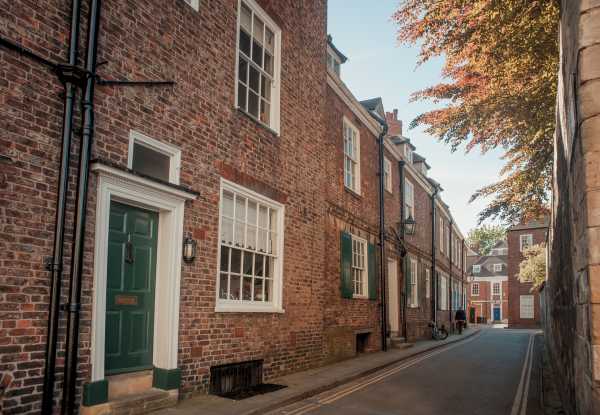 If you are not into Georgian Houses, authors Richard Aitken and Mike Barber suggest that the Victorians could have, or should have, renamed York 'Chocolate Town' because of all the chocolate that was and is produced here. Hence the large number of chocolate shops in town. I did not eat any of the York-made chocolates but one of our riders, being a 'chocolatist', told me that they are divine.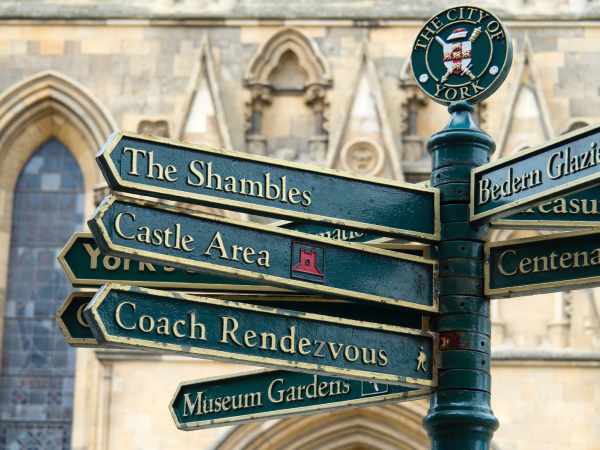 Speaking of invasions, the Pub Ride cyclists are not the first group of cyclists to descend on York. Four years ago, the 2014 Tour de France started its 2nd stage here. Part of it was literally in 'shambles'. No, I am not criticizing the organizers. Really. York has an area called 'The Shambles' from which, believe it or not, comes the word, shamble. The Shambles was an area of slaughterhouses and I guess they were characterized by chaos, mess, muddle, confusion and havoc – in other words, they were a shambles. The things you learn when you undertake a TDA cycling tour. Simply amazing!