Blog
REGISTER NOW
LOGIN
SIGN UP FOR OUR NEWSLETTER
5 Reflections on my Unsupported Bike Trip in Grizzly Country
The 'grizzly bear highway' is the nickname given to a particular stretch of the Great Divide Mountain Bike Route in southern British Colombia. In preparation for a bike trip there with my brother in July, I quickly built up some anxiety about being eaten by one of these furry omnivores (and I took 'omnivore' to mean they are just as happy to eat me as they are a blueberry).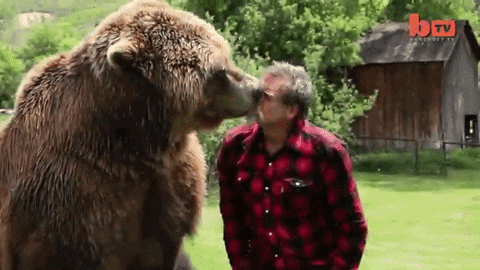 So I followed the recommended advice: carry bear spray and make alot of noise. If you ask my brother I might have followed that advice a bit too closely. With images of grizzlies in mind, I got in the habit of blowing my whistle frequently. Really frequently. Every minute or two. Every day. For 10 days straight from Banff, Alberta to Whitefish, Montana.
After more than a decade travelling around the world leading and organizing supported cycling adventures here at TDA, I reacquainted myself with independent cycle touring (or bikepacking as the young kids like to call it). And grizzly fears aside, it was a fantastic experience.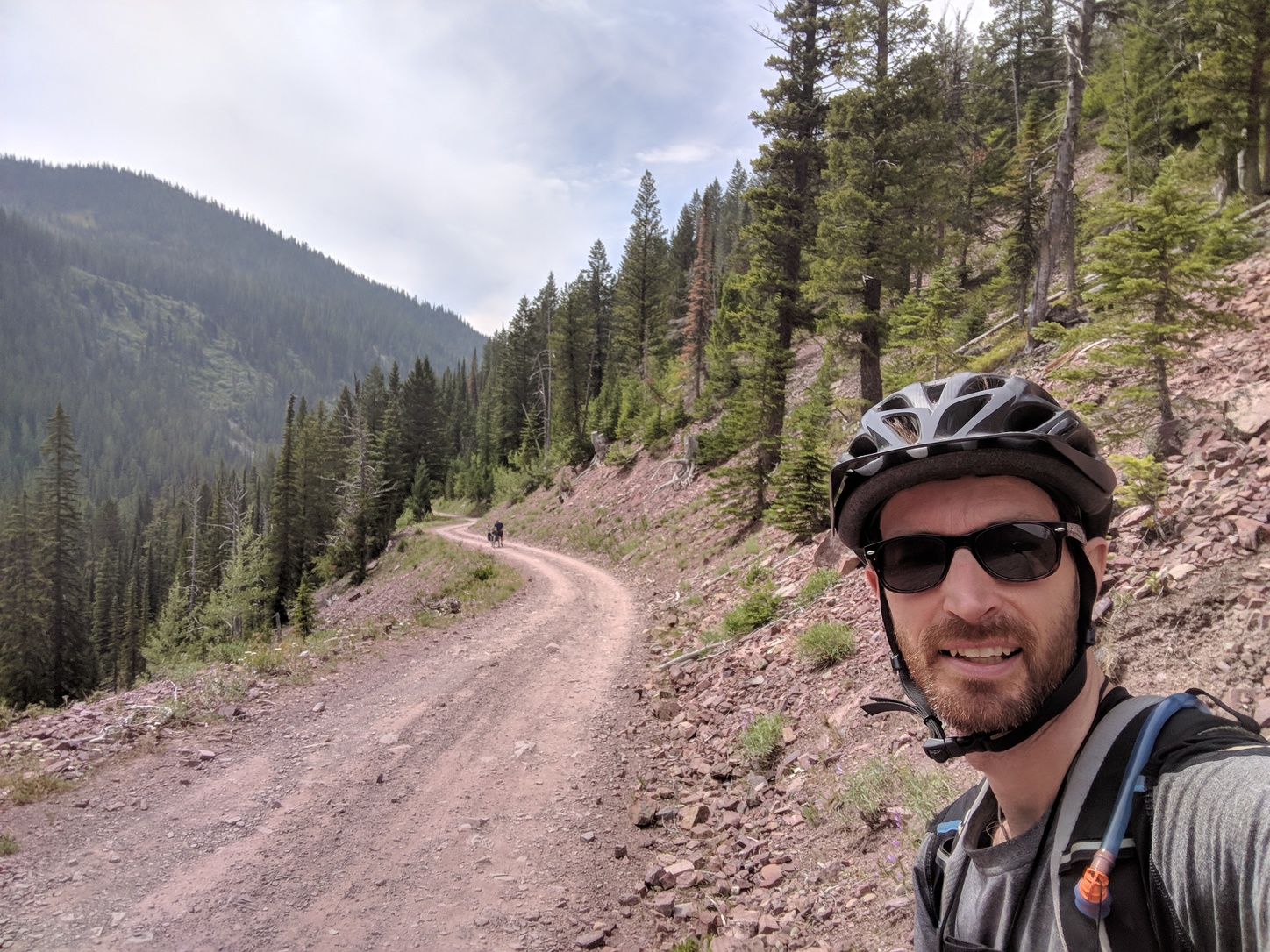 My brother and I followed the excellent Great Divide Mountain Bike Route created by the Adventure Cycling Association and used their great resources – maps, guidebooks, GPX tracks. There were periods of three to four days where we had to be entirely self-sufficient – carrying our food, and gear and sourcing our water from streams and lakes.
Most days we saw more deer than humans. Thankfully, due in part to my excellent whistle skills, we didn't see a single grizzly. We cycled along gravel and dirt roads deep in the bush – logging roads, fire roads, service roads and other trails and single track – deep in river valleys and up and over remote mountain passes.
It was exhilarating, exhausting, surprising and frustrating at different moments. Here are five quick take-aways from my trip:
Loaded Touring is Hard (But Fun)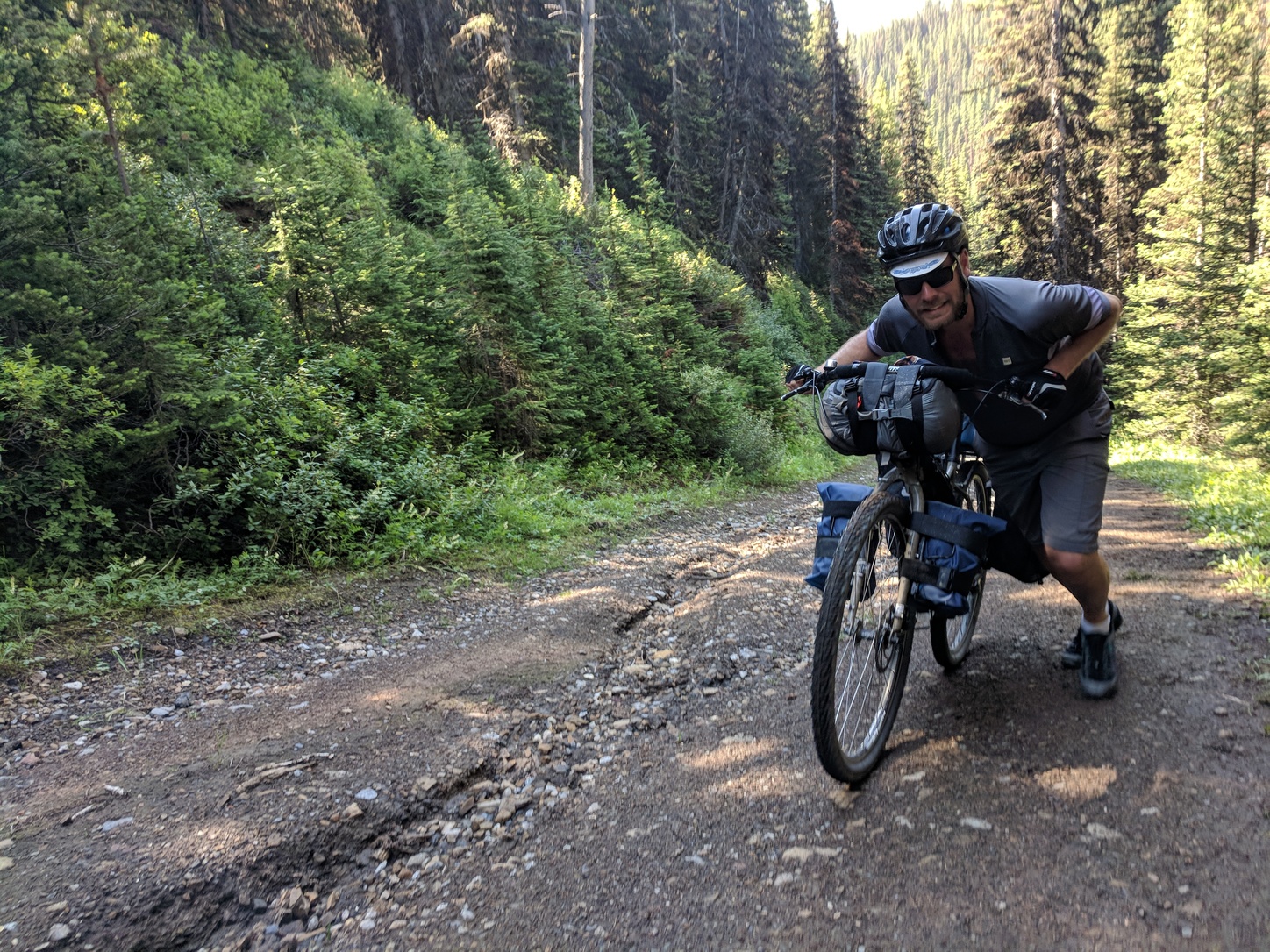 I loved the trip and would do it again. When you are pushing your 50+ lbs bike for an hour up a steep gravel hill, however, you start to question your decisions. You also have to concern yourself with questions like 'Where am I sleeping tonight?', 'What will I eat tonight?' and 'Who do I Call if a Grizzly Eats my Brother?' And when things break on my bike, there is no TDA mechanic nearby. I have to figure out how to fix it myself.
This can take away from the pure pleasure of bike riding but that's all part of the experience. So it's fun as long as you are able to keep yourself fed and keep your bicycle wheels turning.
You Have to Simplify Your Meals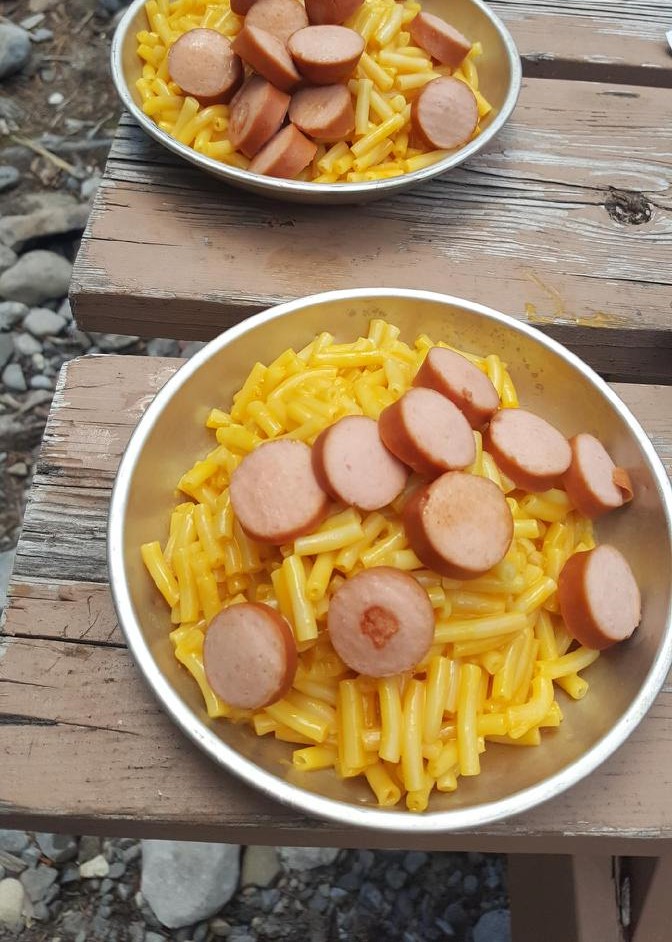 Our breakfasts and lunches were not so different from a TDA camping tour (oatmeal and peanut butter anyone?) but our dinners were an experiment in non-perishable ingredient combinations: weiners with macaroni and cheese, couscous with spicy sardines, pre-cooked rice with shelf-stable pulled pork.
The Rocky Mountains Are Beautiful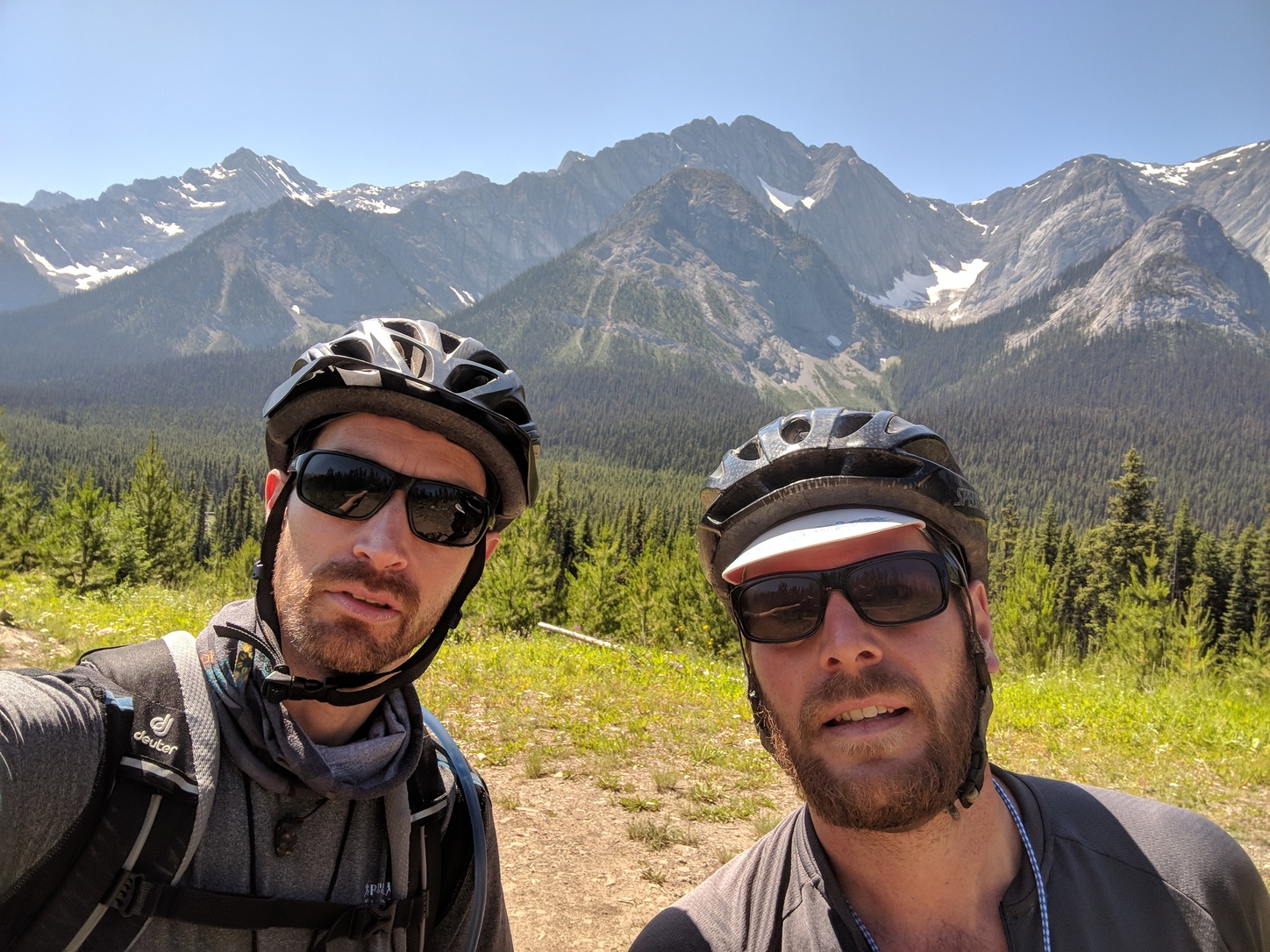 The Rocky Mountains are far enough away from my Toronto home that they may as well be in another country. Finally having the chance to explore them a little bit was a real pleasure. Following the spine of the range from Banff south into Montana gave you a great sense of their scale. Dipping our water bottles into pristine mountain streams and riding along lightly travel tracks for days on end was a joy.
Not Having a Schedule was Great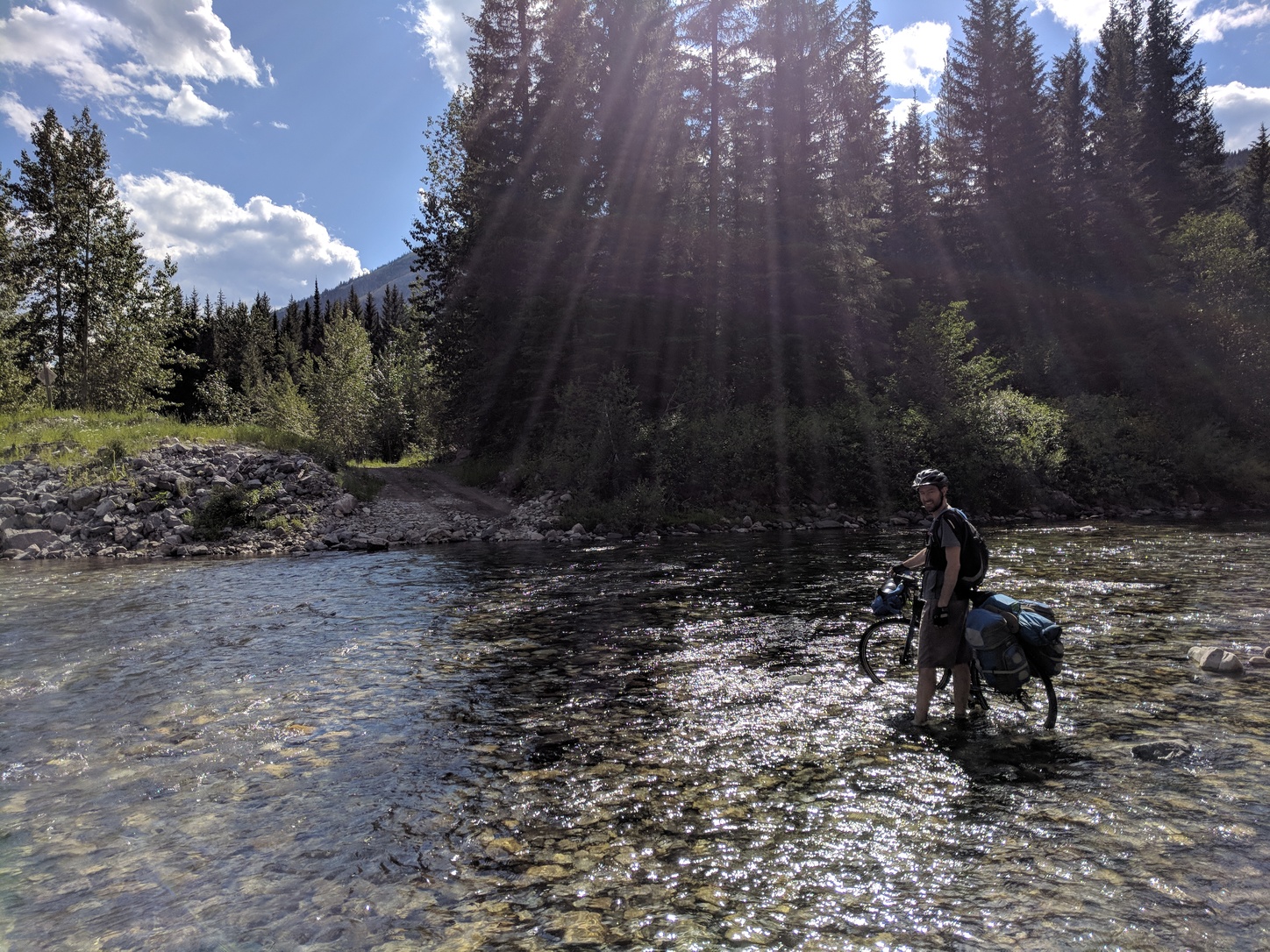 Setting our own schedule meant that we could vary our distances based on our energy and motivation levels on that particular day. This was great. We mostly followed the suggested distances laid out by the Adventure Cycling guidebook but as we got more fit, we started increasing our distances.
A Renewed Appreciation for the Struggle

I have watched many TDA cyclists – old and young – push themselves on our cycle tours and I have respect for their mental toughness and determination. I have cycled a lot over the years with many of our cyclists but always in a supporting role for the cyclists and crew. Having a chance to focus just on the cycling for 10 days straight in the Rockies and pushing myself physically each of those days was a great reminder of how determined you need to be on any multi-day, let alone multi-month, bike adventure. I must say I enjoyed the struggle!
So, hats off to all the TDA riders out there who throw their leg over their bike morning after morning and look ahead to a new day of adventures with a positive attitude and an eagerness to take on the challenge.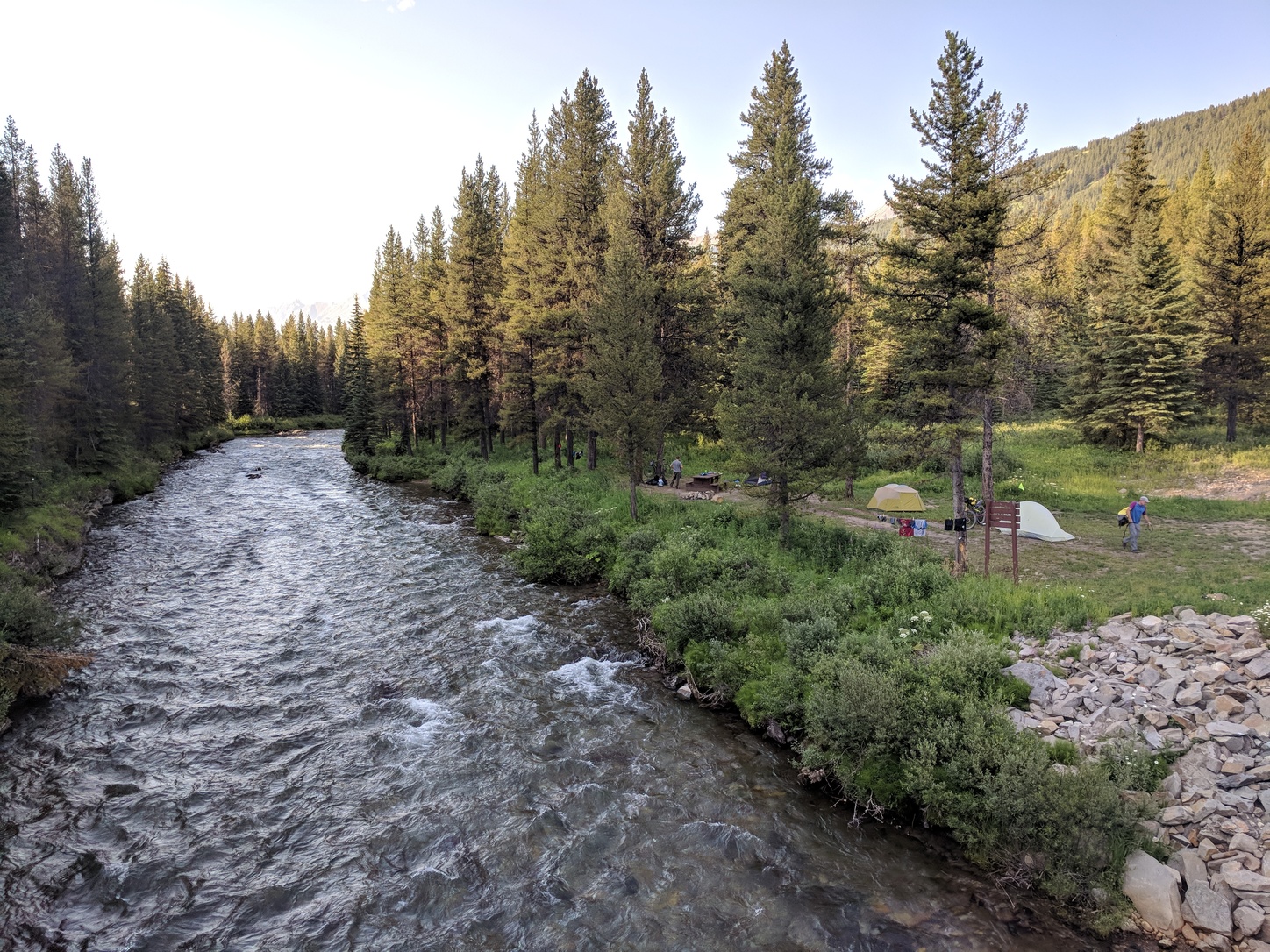 This blog isn't meant to convince anyone whether doing a supported or unsupported cycling trip is the better way to go. However you do it, bike touring can be a satisfying and enriching experience – unique from all other forms of travel. This trip certainly reminded me of that.