Blog
REGISTER NOW
LOGIN
SIGN UP FOR OUR NEWSLETTER
A cold start and a new beginning
"Is it supposed to be this cold?"
"Is it supposed to be this cold?" This phrase was uttered all too frequently throughout the first ten days of the Trans-Oceania. The riders battled cold temperatures and frequent, and often heavy, rain for the early half of the tour's first section. "I thought Australia was warm!" was another oft-heard remark. Some days began or ended with rain, but others were wet throughout. Many nights approached zero degrees Celsius as everyone zipped their sleeping bags tight.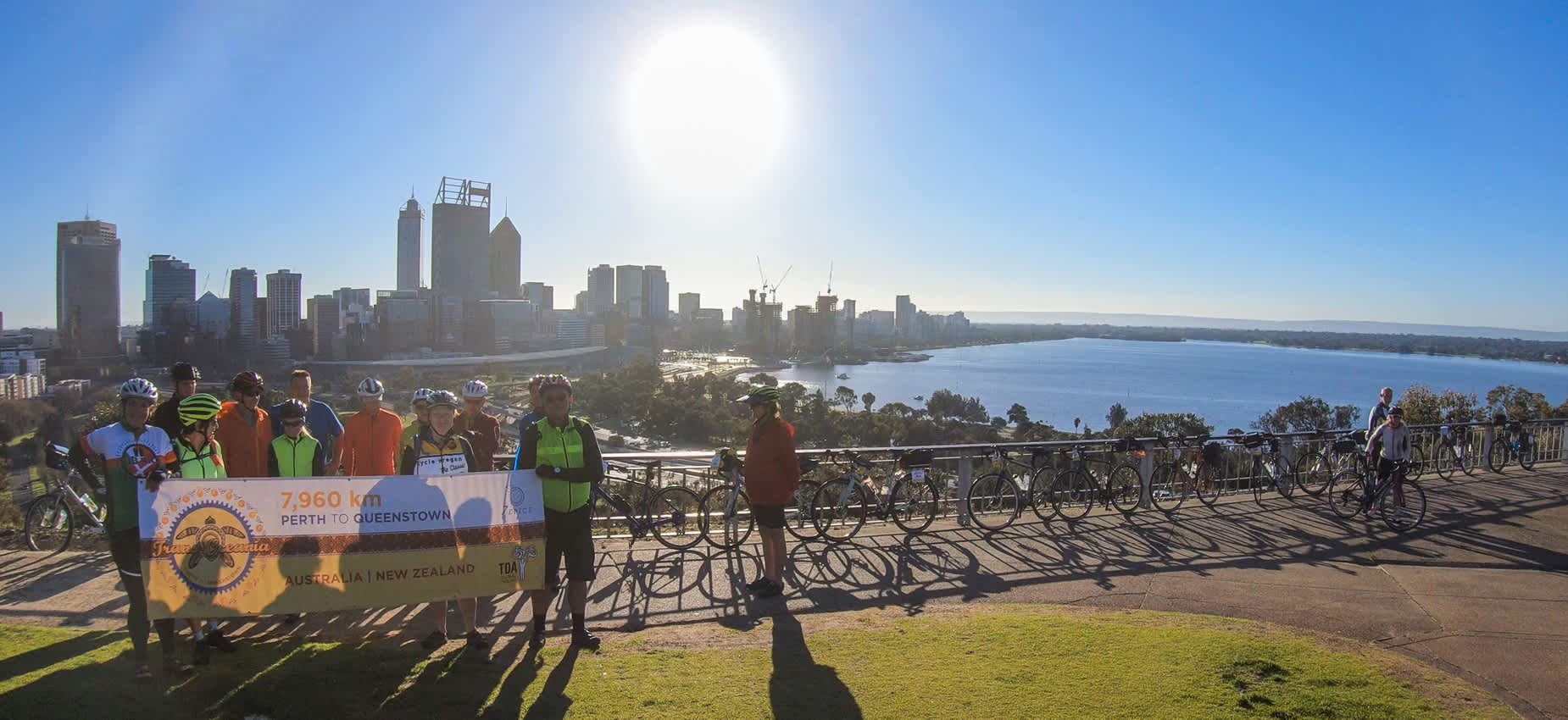 Days earlier, the tour set off on a sunny but windy day, with riders stopping for a group photo in Perth's Kings Park, at a lovely spot overlooking the city's skyline. The 13 riders set off, with four of them signed on for the full tour all the way to Queenstown, New Zealand, and the other 9 stopping somewhere earlier. But these 13 are the ones adventurous enough to venture out into the Nullarbor Plain – stay tuned for that!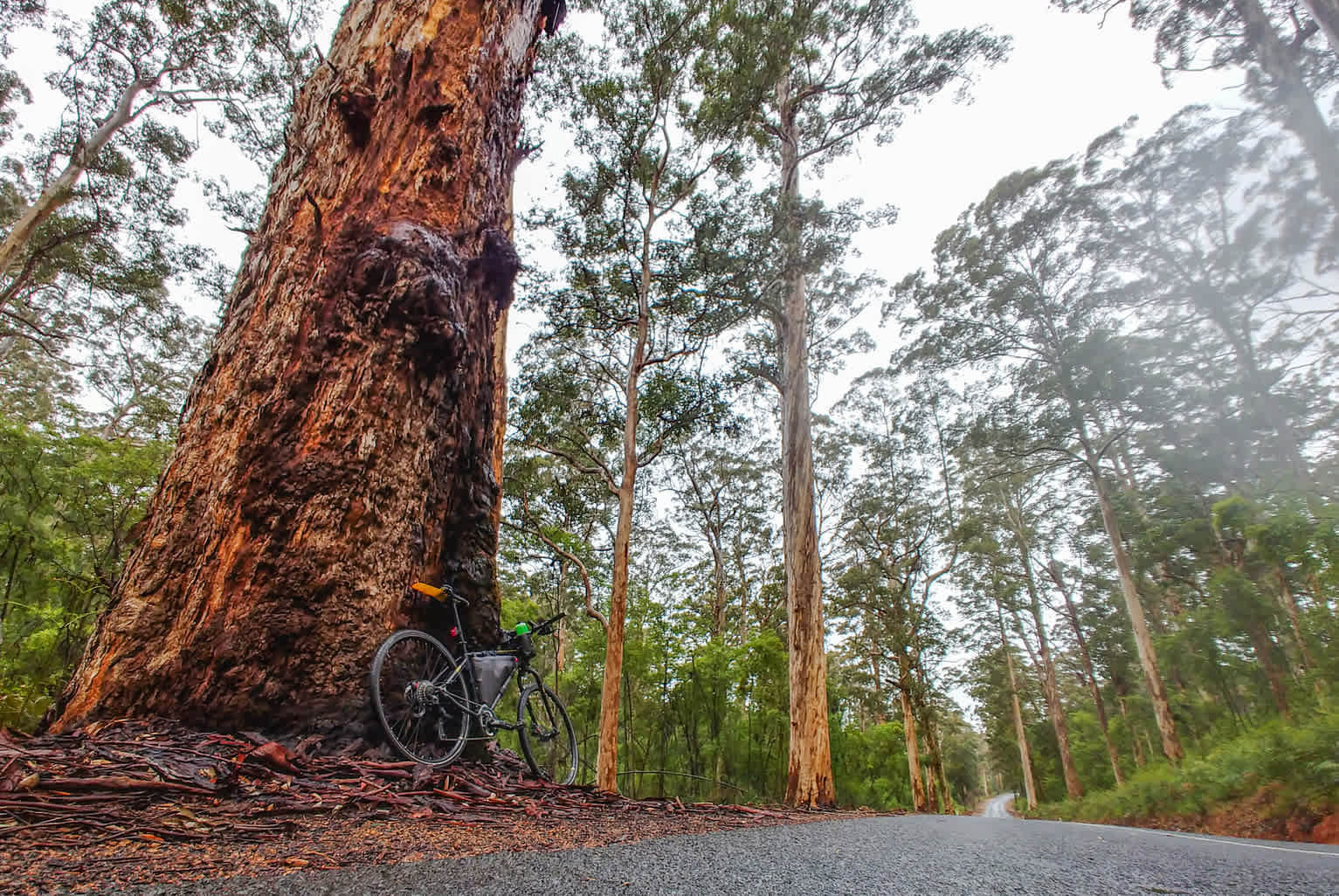 While the aforementioned lack of cooperation from the weather was a bit of a drag, the tour's route did take us through some lovely scenery. One such place was the Greater Beedelup National Park, known for its towering karri trees, growing up to 90m tall!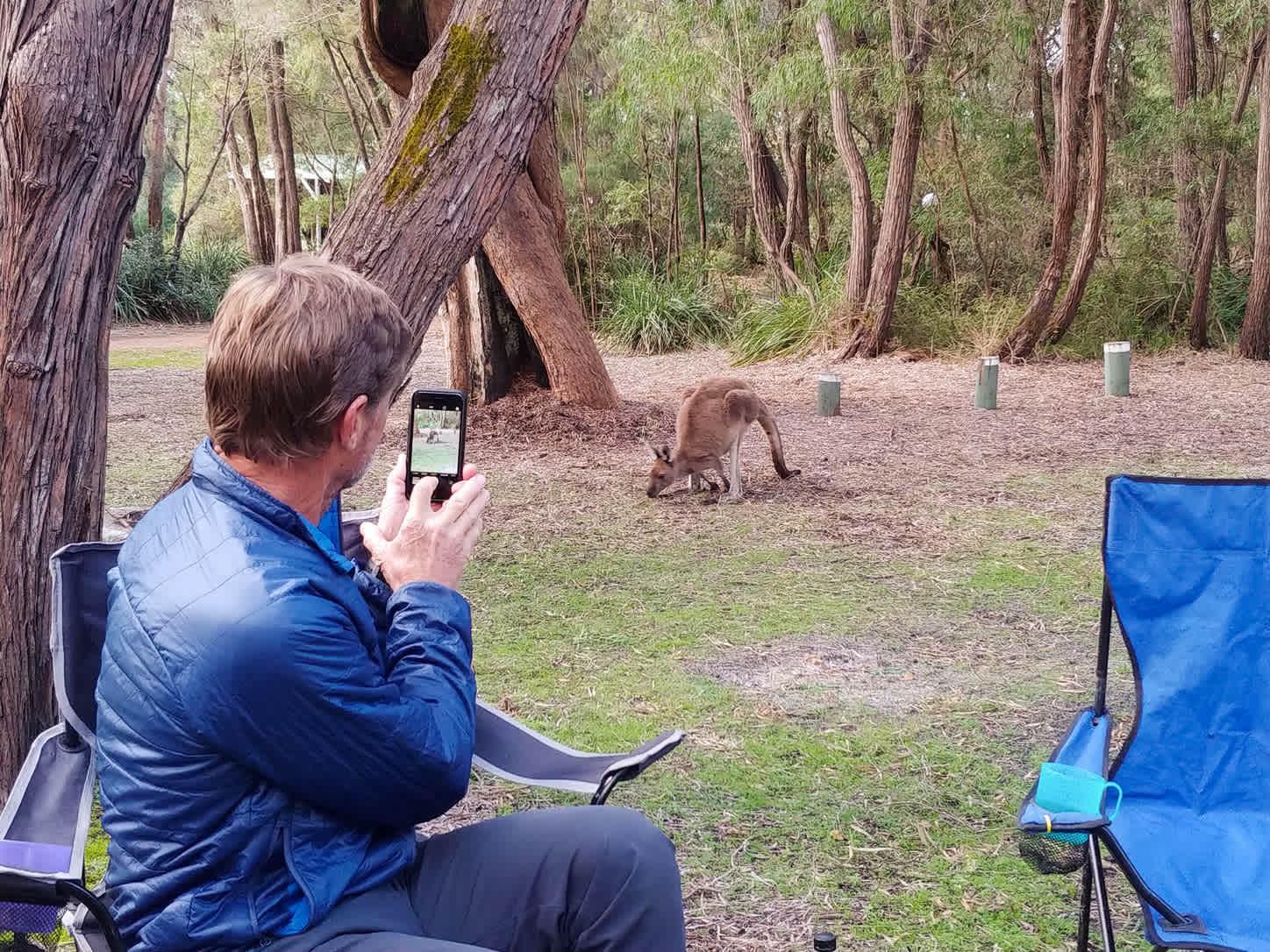 The first few days had some riders wondering why they hadn't seen any of Australia's huge variety of unique wildlife yet. Their queries were answered, though, as several of our campsites were shared with curious kangaroos. Or is that a wallaby? We also saw quite a few emus. Roadside signs warned to look out for some others too, but we didn't see them: wombat, mallee fowl, camels, snakes, frogs, and more. The riders did, however, meet plenty of magpies. These birds are well known for their territoriality, and one of our riders even estimated that he was 'swooped' close to 100 times on one day's ride.
The tour also passed through the historic city of Albany. It is well known to Australians as the last port stop for the ships that carried troops into battle during World War I. These soldiers would go on to fight in such infamous battles as Gallipoli and the Somme. As such, Albany has become an integral part of the ANZAC legend.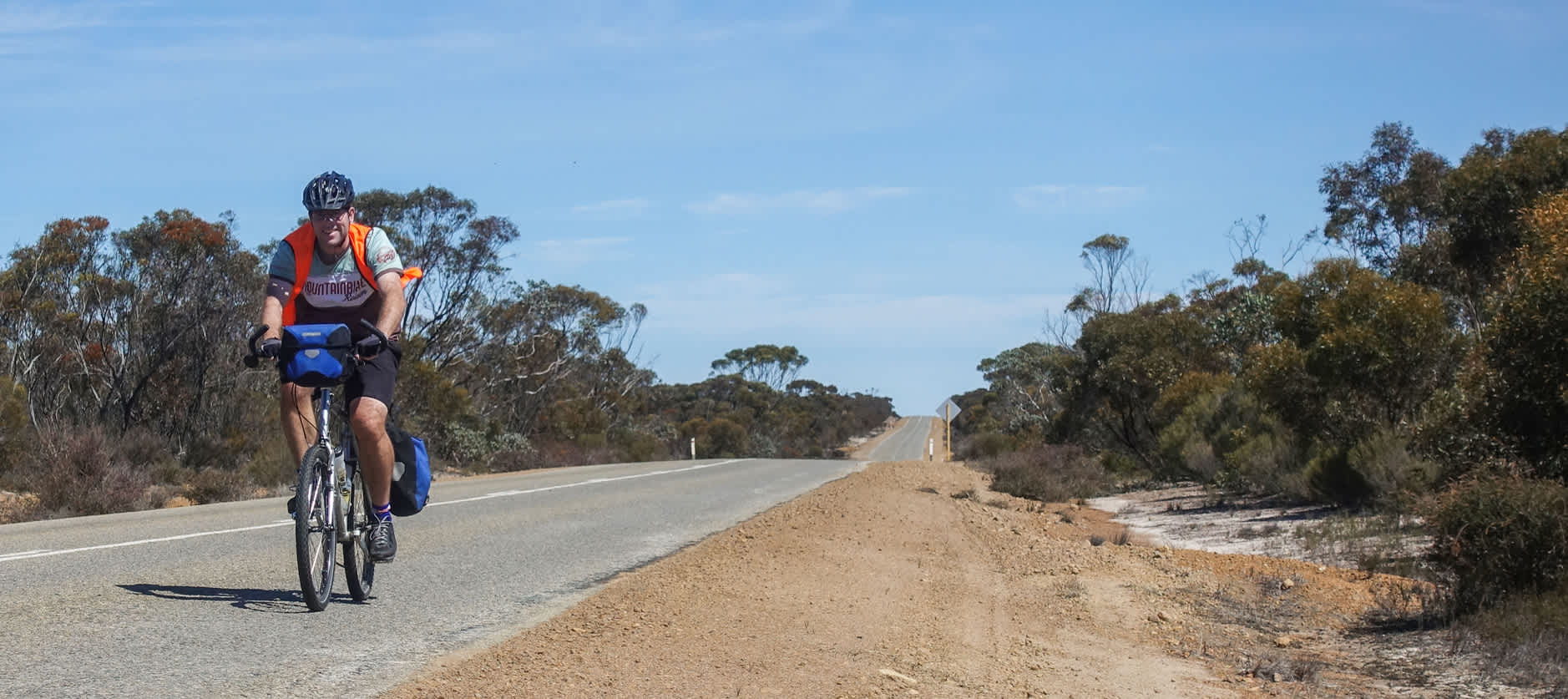 The last few days have felt almost like a whole new tour, with the weather having made a drastic change. The sun has been shining brightly, and daytime temperatures have reached over 25°C. While this was certainly welcomed by all, there was one positive side effect of the rain that came before. That precipitation gave a boost to Australia's renowned wildflowers. We've all been mesmerized by their beauty and variety.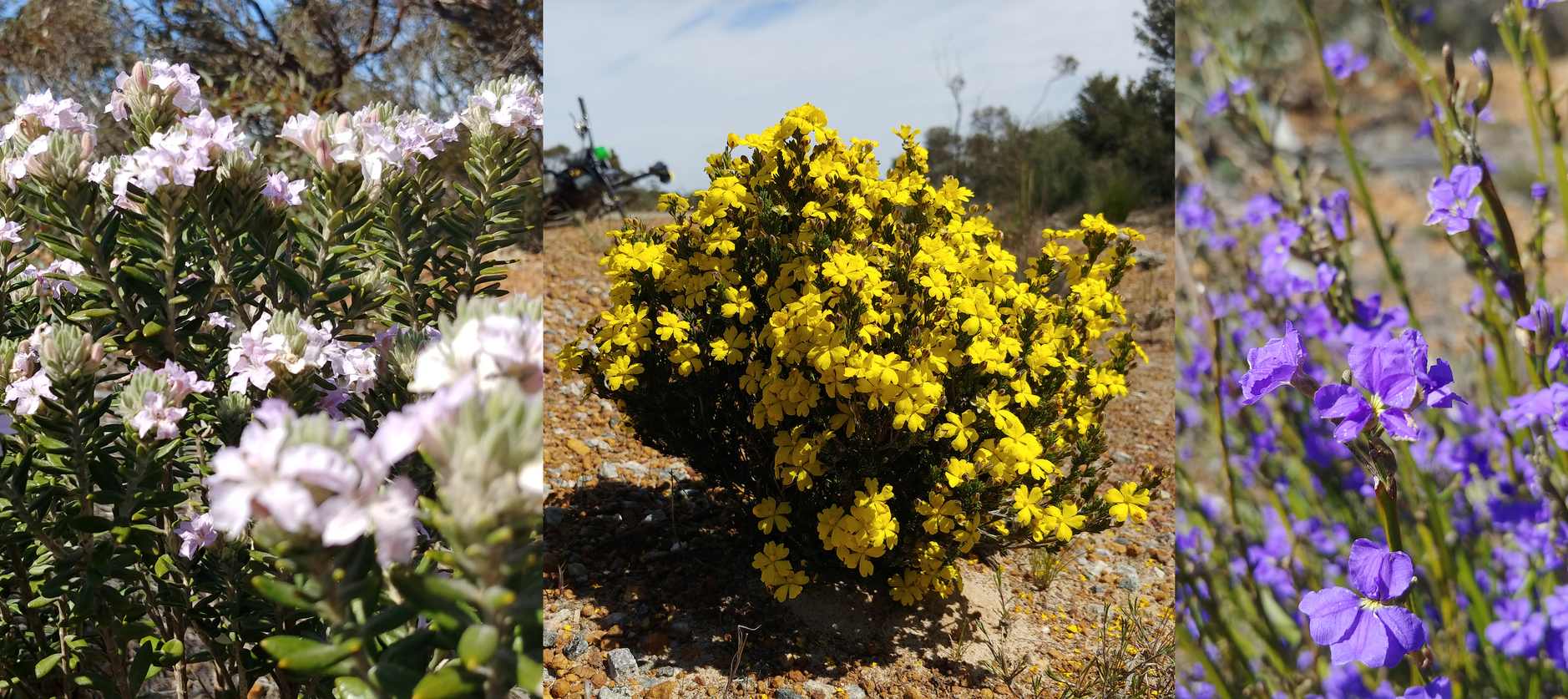 The tour is currently enjoying a rest day in Esperance, where the riders are making some final purchases of key items to help them through the next section – The Nullarbor Plain.
RELATED
TOUR
Trans-Oceania
Pedaling across southeastern Australia, Tasmania, and both islands of New Zealand the multitude of experiences will be hard to fathom: pleasant wine...