Blog
REGISTER NOW
LOGIN
SIGN UP FOR OUR NEWSLETTER
Central Asia's Warm Welcomes
From the lands of magic carpets, elegant embroidery, outlandish bazaars and intricately designed yurts, the Silk Route reflects thousands of years of history and culture. It not only connected the west to the east but also people of different religions, ethnicities and traditions. Different customs and knowledge were shared between travelling merchants and as we cycle through pristine alpine lakes, desert plains and vast stretches of steppe, we experience these customs first hand. The incredible hospitality of the people throughout Central Asia has been overwhelming.
We've had the most humbling of encounters. Each lunch spot includes locals offering us various foods. We've had numerous little helpers pitching our tents as the sun goes down. At each coke stop there are friendly faces eager to chat with you regardless of their fluency in English. It is interesting to see how far a conversation can develop with someone, without either one speaking the same language. It's become evident from this trip that, at the end of the day, people don't need words to be able to connect with one another.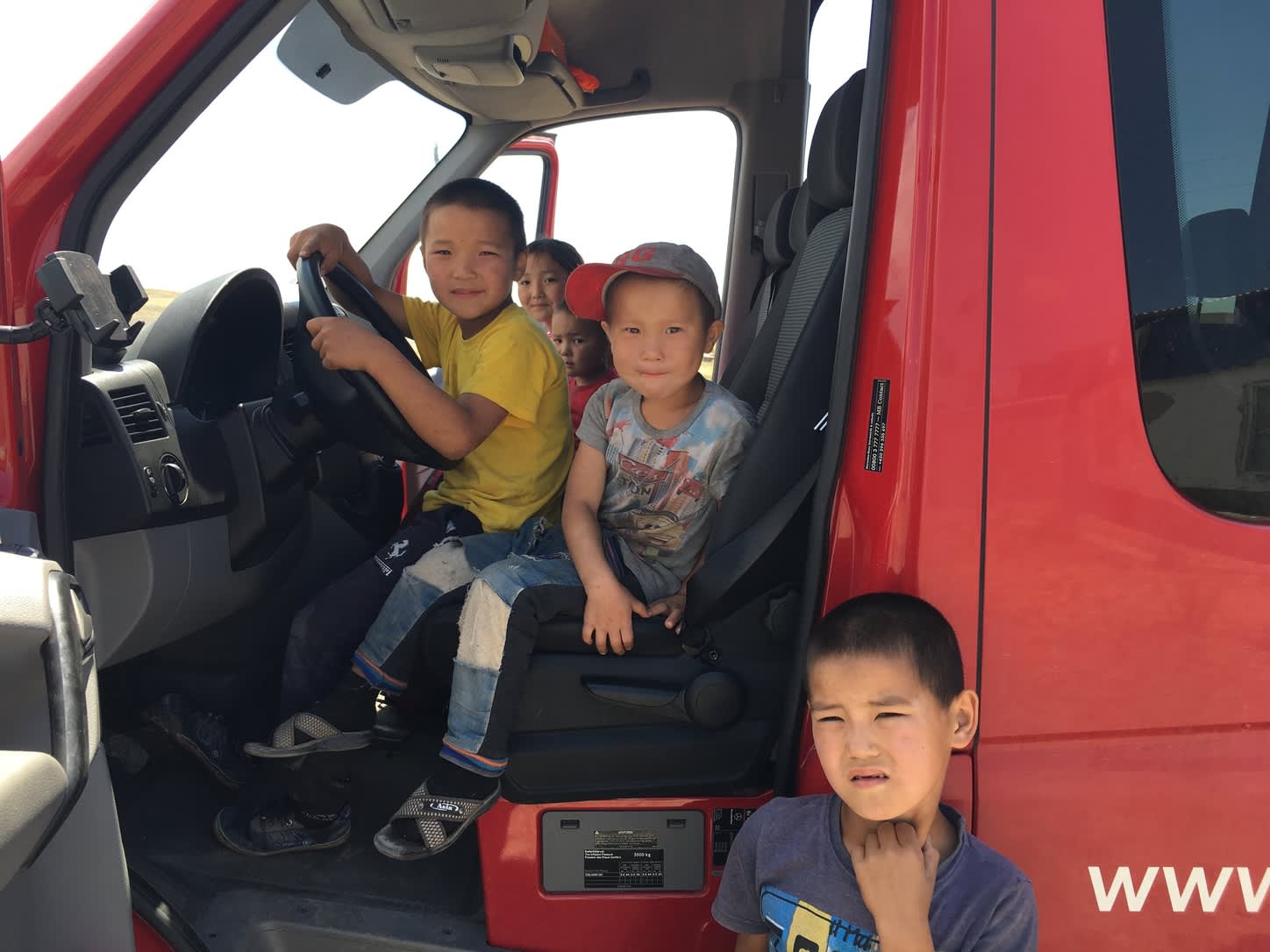 The TDA Sprinters vans have been something of fascination for the local kids. After we allowed them to step inside and have a look, their eyes beamed widely with excitement, as their parents looked on with pride in the back round.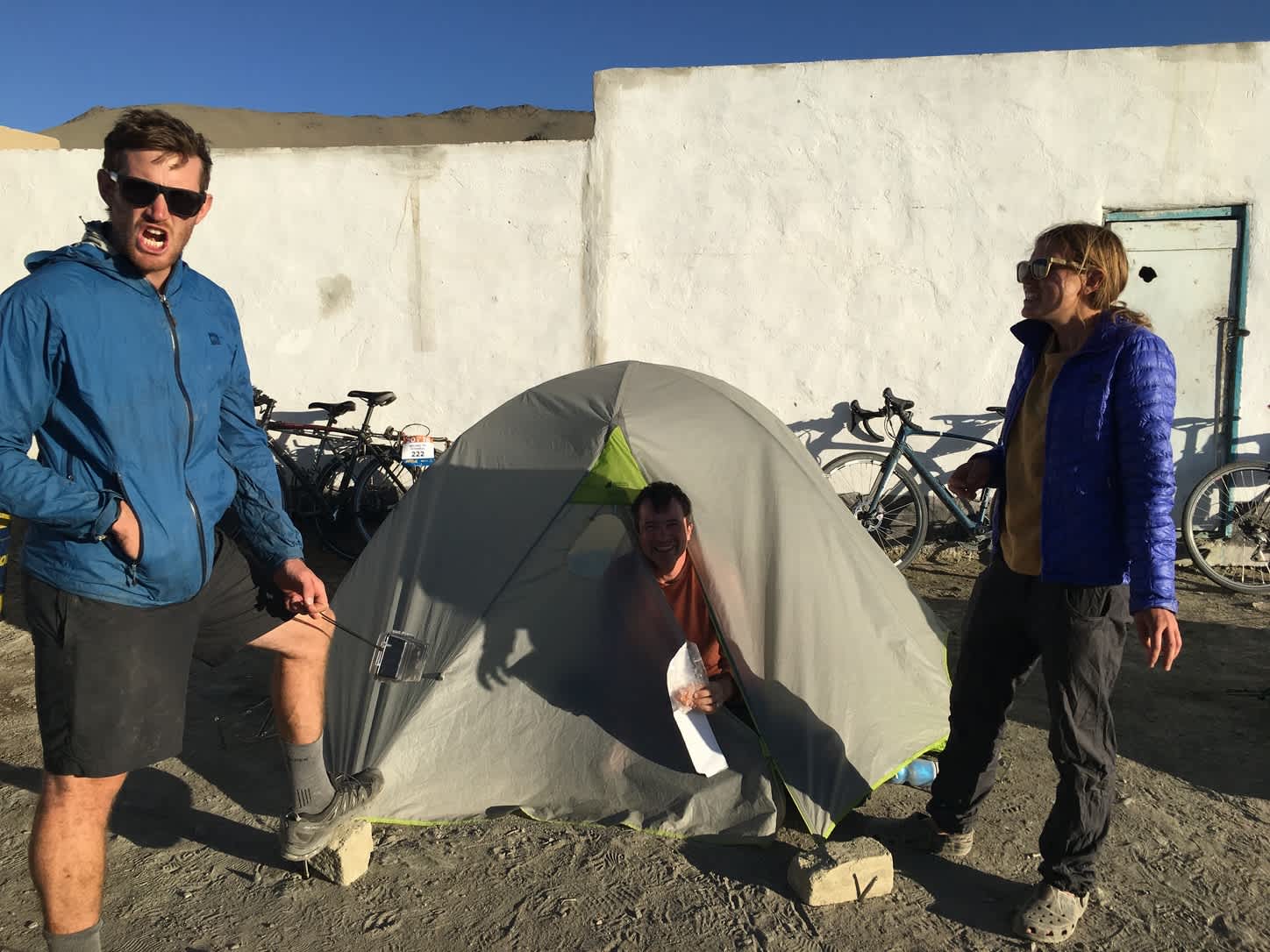 We've had numerous farmers and nomadic locals roll up to our camps on donkeys and horses, constantly encouraging us to hop on and go for a ride.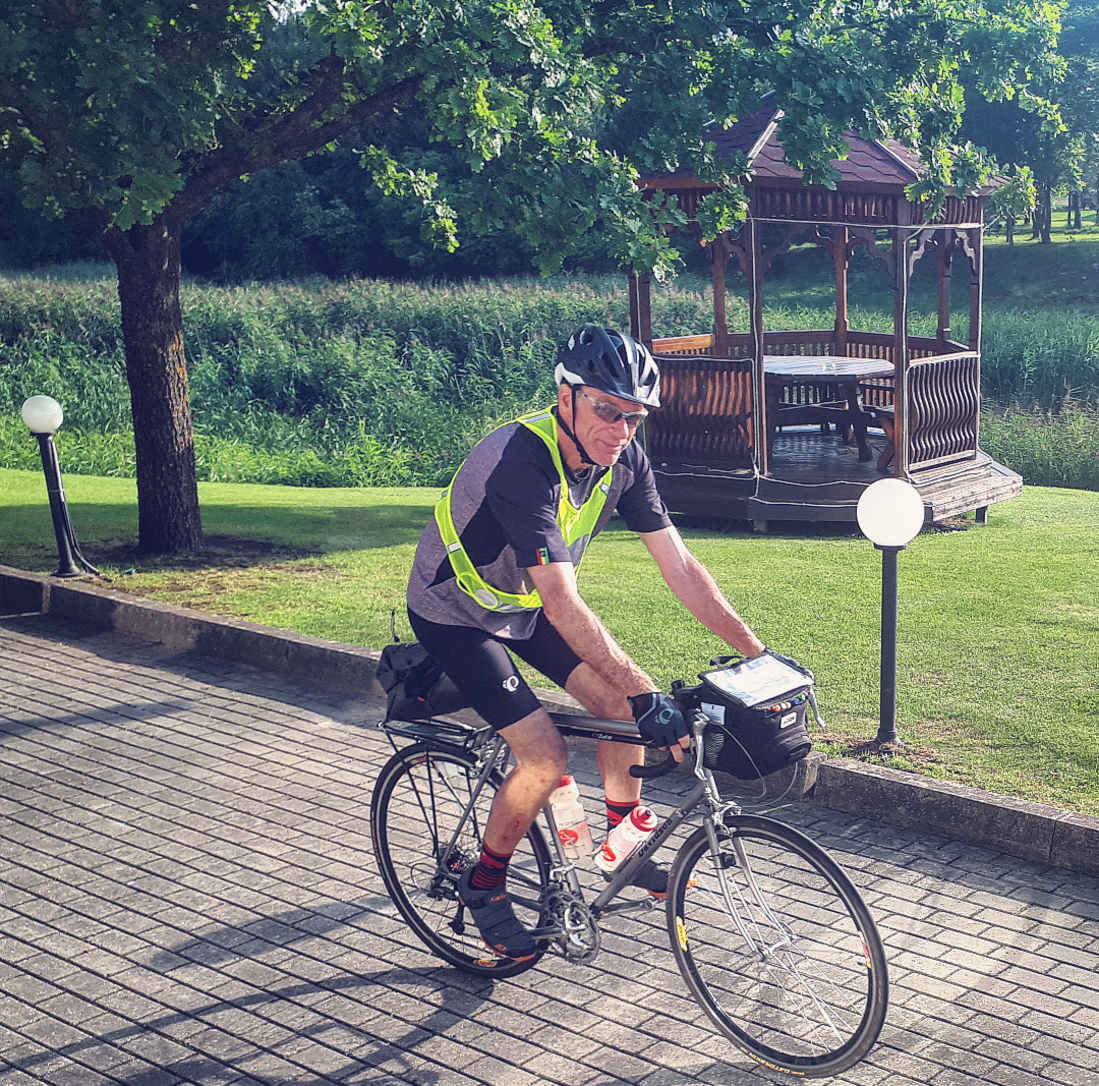 Exploring the region on a bike has blessed us with opportunities we wouldn't otherwise have had.  Like hopping off and popping into yurts or stalls that sell local delicacies. Often times we would receive offerings of fresh samsas (local stuffed bread) and dried yoghurt snacks. As temperatures have soared to over 40 degrees, coke stops have increased, and many times we've received free bottles of water from locals who are genuinely interested and impressed. Each of us has had many such heart-warming meetings with people on the road, all off them unique and memorable in their own way. The people of Central Asia are the most hospitable of all and are willing to go the extra mile for complete strangers without question. Best of all are the consistent smiles and happy faces that welcome us along the way.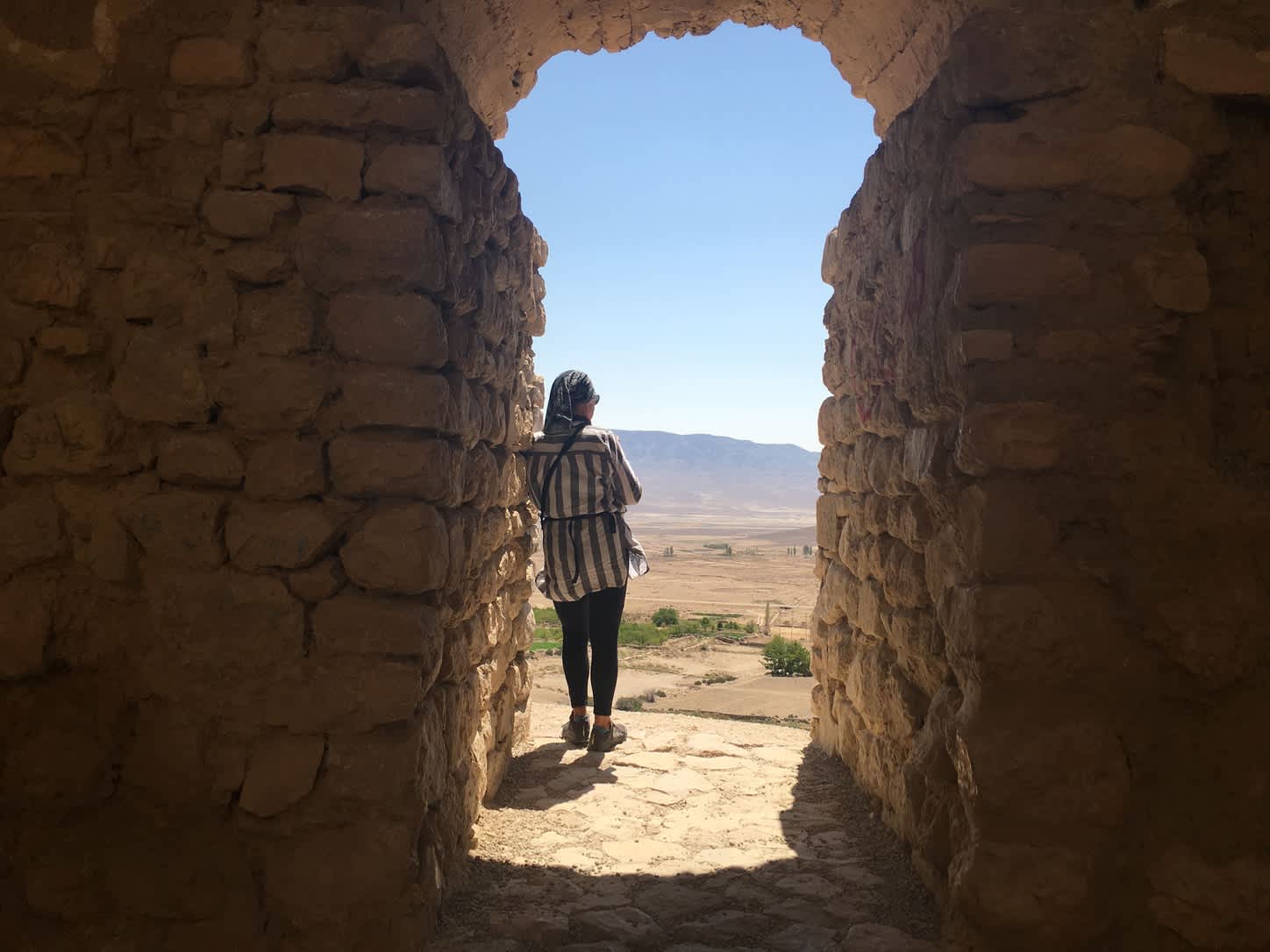 One morning, as we prepared lunch in the mountains of Kyrgyzstan, these sweet kids came out of their yurt and curiously gazed upon us with sheer wonderment. As they became more comfortable with us, they soon crept closer and began practising their English. We gave them some snacks and all of a sudden they dropped their guard and started making us little bouquets of wild flowers. For the remainder of lunch, each rider was given a personal bouquet and soon we had enough to decorate the van with beautiful flowers!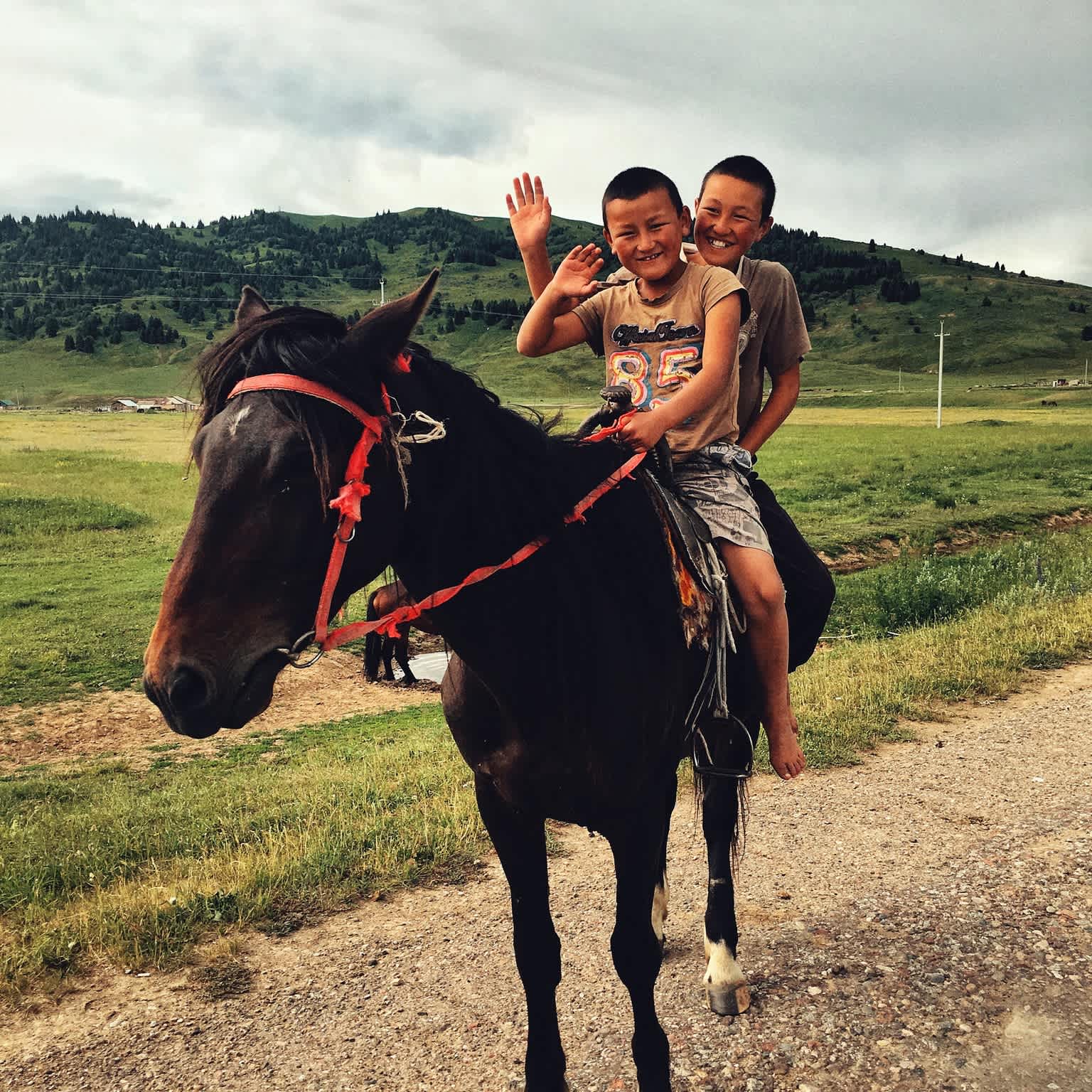 One day, as the sun reached it's hottest point, we stopped to find some shade by a river in rural Uzbekistan. As we were cooling off under some trees, a local farmer stopped to chat with us. He noticed our water was warm and suddenly ran inside his house across the road. Within a few minutes, he popped out with his wife and children, bearing gifts of fresh bread and cold water. He filled up a bowl of water from the river, washed our hands and then gave us the loaf of bread. He wanted us to come and stay in his house with his family, and although none of us could speak the same language, we could understand each other. He was curious about us. He asked about our families and the journey we were on. He spoke about his kids with pride and welcomed us to his country. He was happy to see the cyclists passing by and welcomed them with joy. We ate the bread, finished the cold water and went on our way, waving to his family standing outside their house.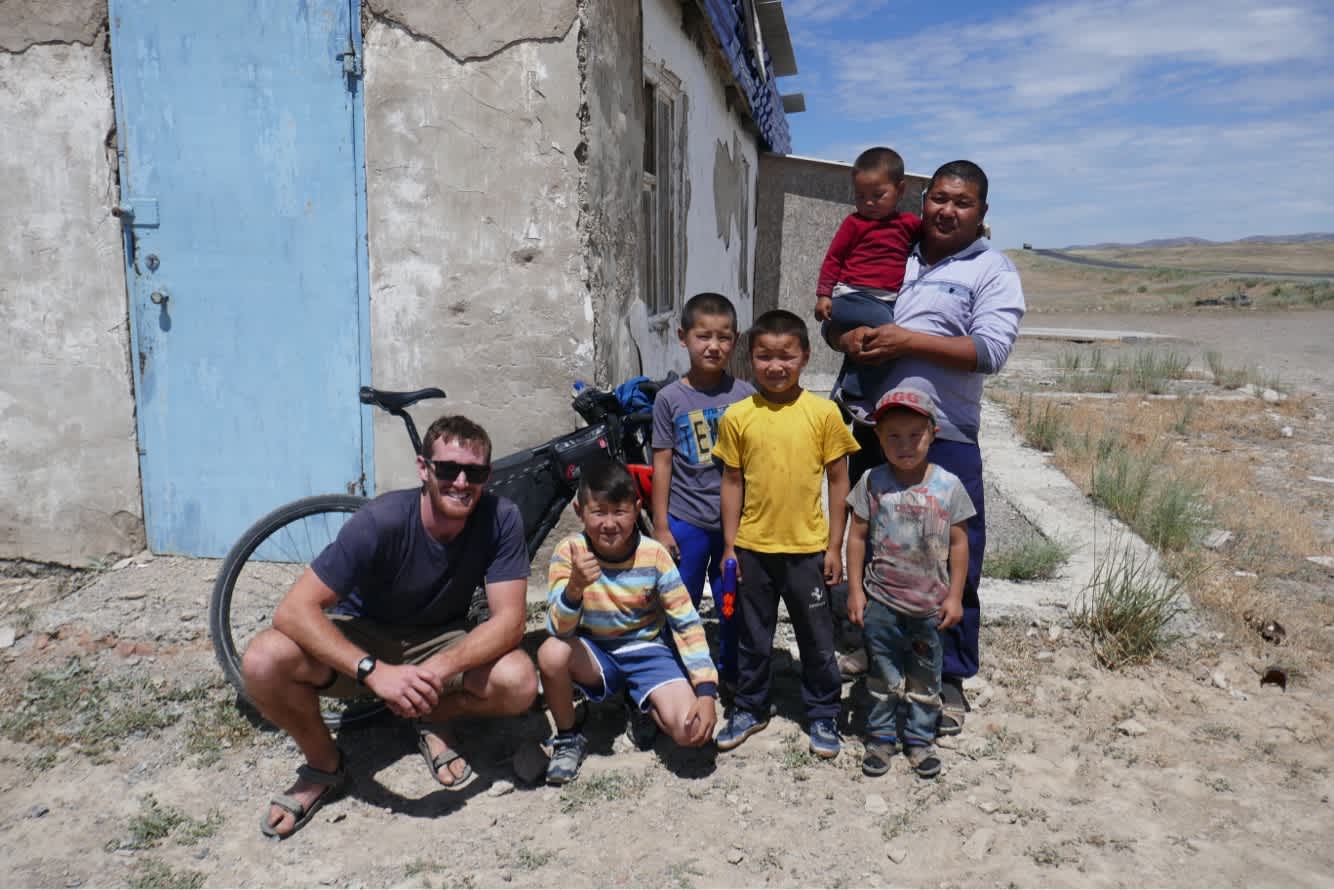 There have been many times have we have experienced such incredible moments. It is things like this that the riders will remember most of all. The pristine splendour of the landscapes is unparalleled, but it is the sheer beauty of the people that stands out the most. It's what we will all take away from this trip and keep with us forever.