Blog
REGISTER NOW
LOGIN
SIGN UP FOR OUR NEWSLETTER
Reflections On The Silk Route
During the five months of cycling along the Silk Route the riders and staff have experienced a wide variety of emotions and have learned much about themselves and the journey itself. There are things we wish we had known beforehand and lessons we have learned along the way. It's partly what makes long distance cycling so exciting. You have time to think – and think we did.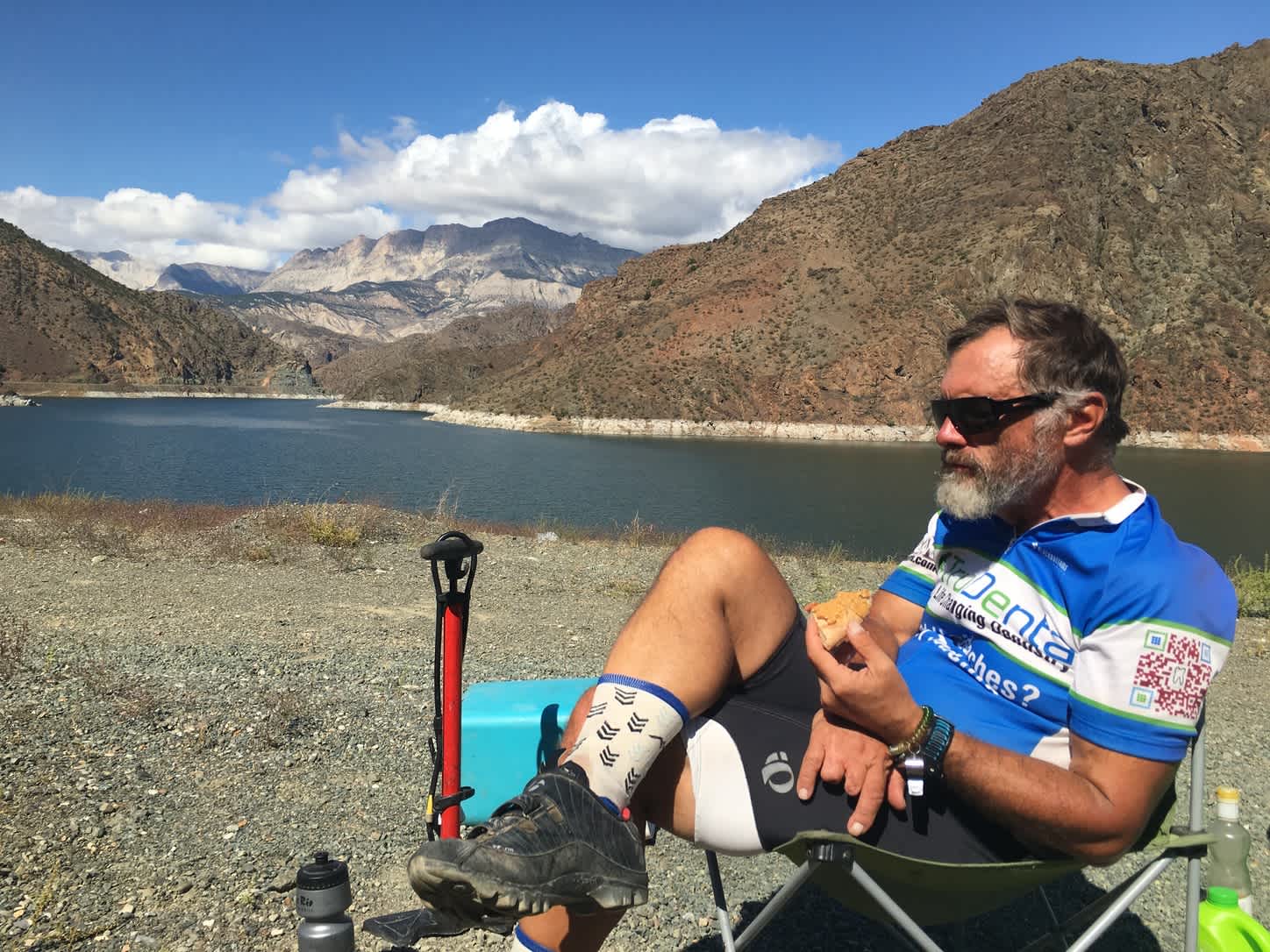 As we near the end of our trip, we've gathered together a collection of tips and tricks and advice that we would like to share with you.
Practical Reflections
One thing we have found is that the riders often regretted not having this or that item; having packed the wrong size tent or perhaps too many spare tools. They were only too keen to share exactly what's necessary and what's not…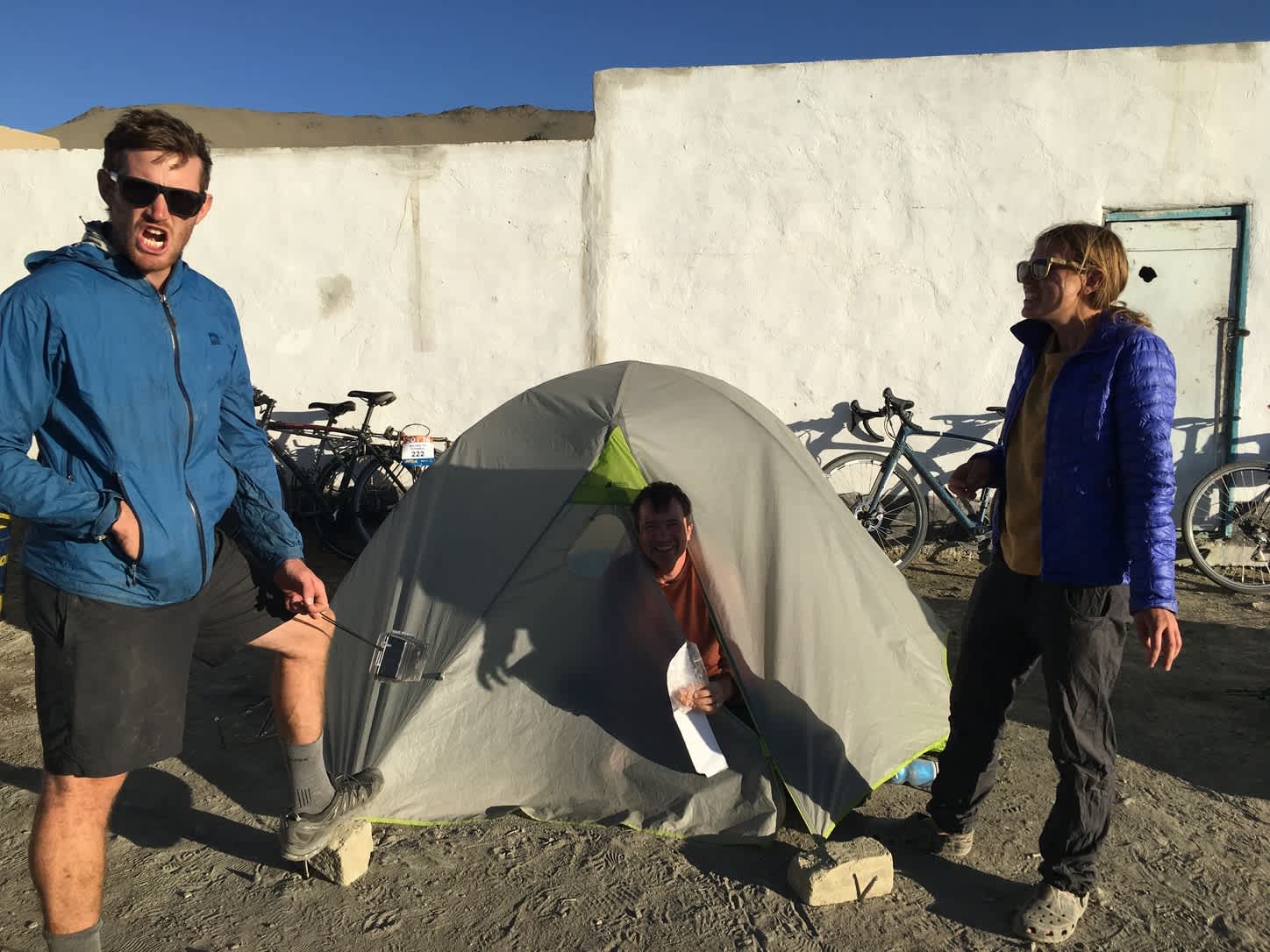 "Bring a back-light for the tunnels. This is highly useful for Iran in particular. " -Jasper, full tour rider.
"Definitely have an appropriate bike. There are many gravel and dirt roads throughout the trip, and a road bike isn't advised. Also having dictionaries and Google translate with the necessary languages downloaded so you can use it offline will save you a lot of time and hassle." -Mark, full tour rider.
"I think that having an offline map program such as maps.me, Galileo or a Garmin and downloaded routes is extremely useful." -Virginia, full tour rider.
A mattress and cot are not absolutely necessary but if you are a fan of comfy beds and rely on them for a good night sleep then it's definitely the way to go.
"A whistle for dogs." -Jim, full tour rider.
"Bring a two person tent."
We had a wide variety of tents on the tour. One thing that everyone agreed on was that a slightly larger tent (two-three person) is worth bringing. You should also try have a tent with detachable fly, for those epic, starry night skies.
"Zinc cream is essential! And stock up on sun cream because it's hard to purchase in Central Asia." -Kylie, full tour rider.
A good camera is another highly useful accessory. Make sure that it's a durable one and that it can last through five months of challenging conditions.
"I love my camera. I recommend the Olympus Tough. It's proven to be very tough indeed. I've taken hundreds of photos on it." -Jim.
Bring a good solar panel. It can re-charge your devices pretty quickly. During the long stretches of camping everyone was using solar panels to keep things fully charged.
Count your clothes before and after you hand them in to the local laundry.
Philosophical Findings
The riders endured 116 stages of cycling. They averaged 120km a day, with a rest day every 4/5 days. After five months on the bike, they made plenty of discoveries.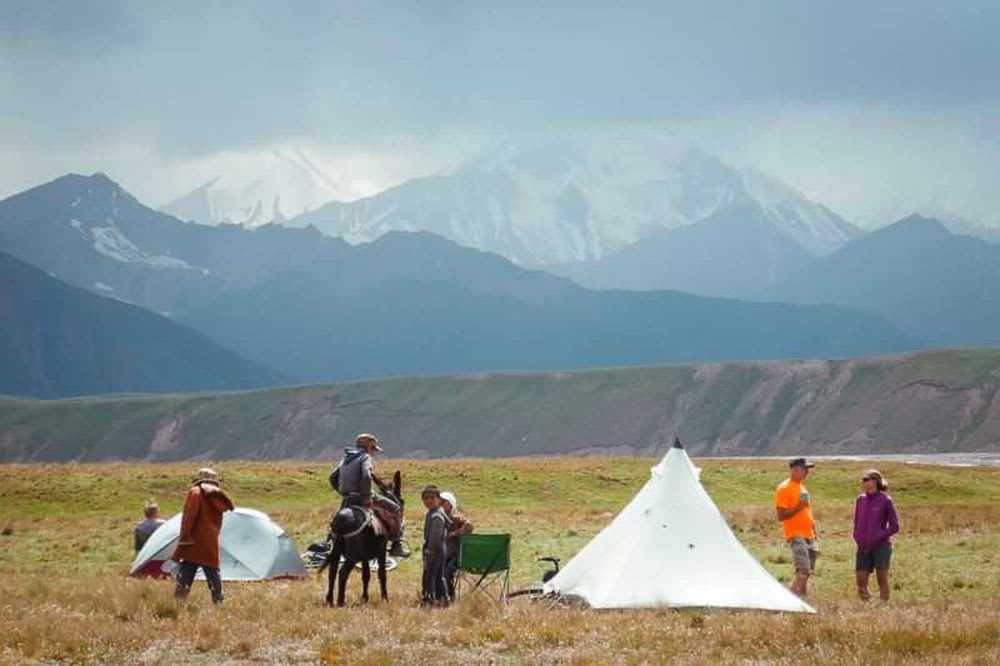 "I learned a lot from the very start of the trip; like if you're any bit of a half assed cyclist like me; get as many gears in the back as possible." -Jim.
"Get ready for shit to happen, and roll with it. Things will happen that are out of your control, just deal with it." -Kylie.
"Be prepared to accept anything. This trip is more than just a cycle, and it's all part of the experience. This is what I signed up for, and if I wasn't here what else would I be doing? Just don't fight against it when times get tough, embrace it." -Nelson, sectional rider. I
It's a social experiment as much as a cycling expedition. Spending such a long time with the same group of people is an interesting test. Group dynamics change over time; people experience fatigue, homesickness and an assortment of ailments on the road. Having to deal with your own moods, as well as those of a small group of others on such a regular basis can be challenging, to say the least.
"It's easy to lose sight of yourself, and watch personalities blend into each other. I've enjoyed spending time with the local support. They have been the greatest insight into the country for me. Building friendships is better than being strictly a tourist the whole time, and meeting local people really helps." -Mitch, chef.
Takeaways from the Trip
After a long day of riding, people generally got into camp mid-afternoon. They would give them a couple of hours to themselves and their thoughts.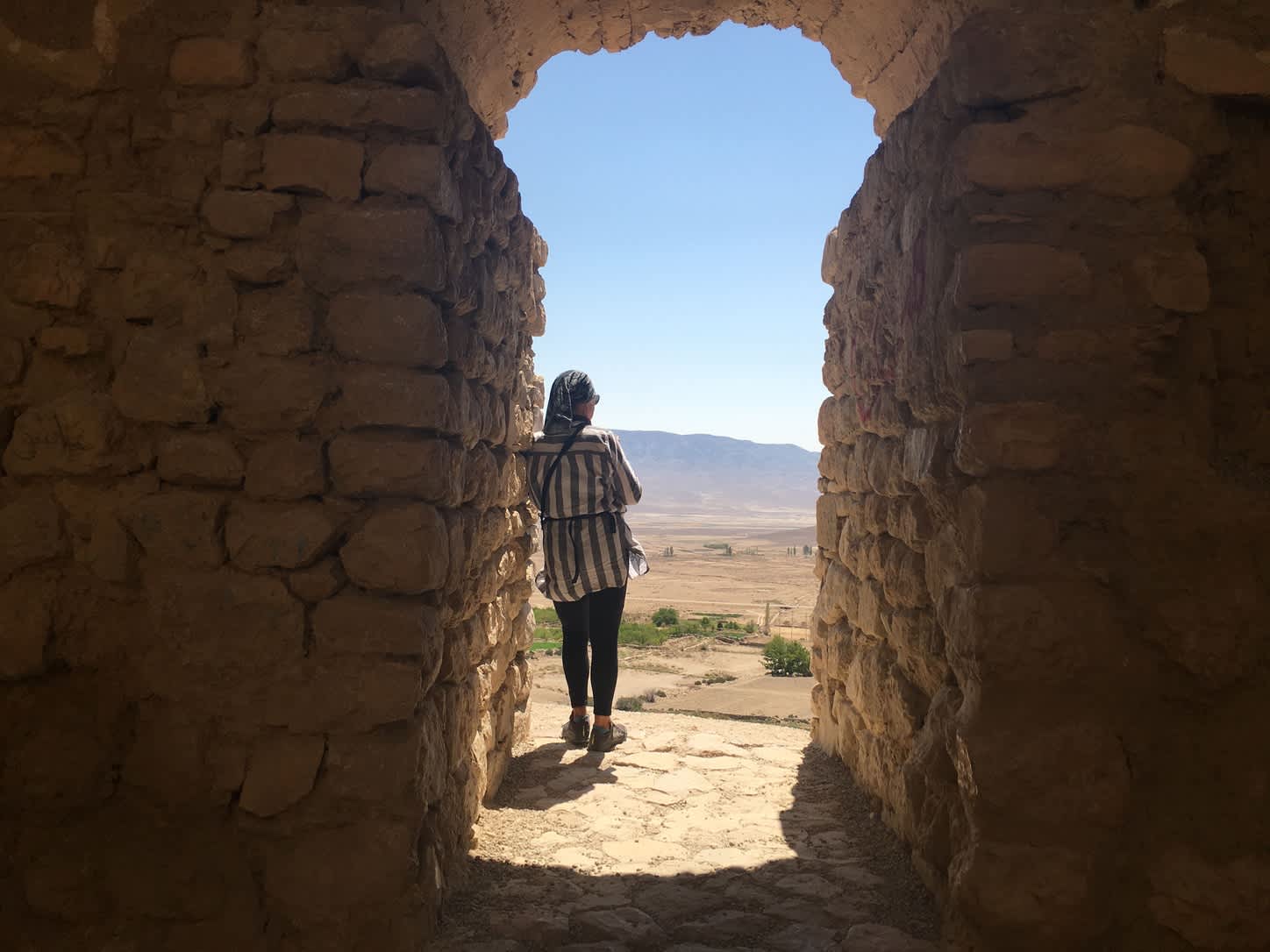 "You get an idea of how big the world is. It's quite the feat, propelling yourself across the globe watching mountains and deserts pass, crossing time zones and borders, you get a real understanding of how vast the world is. How else could you understand this on such a level?" -Simon, sectional rider.
"It's much more than a cycle. For me, I'm a tourist on a bike. I get to stop and talk to locals when ever I want, and the hospitality in Central Asia has been better than anywhere else I've been." -Kees, sectional rider.
"There were stretches in between towns that were difficult to get any produce other than the basics. Places like the Pamir Highway, the Turkmen and Uzbek Desert. The climate at times also made it difficult to keep produce fresh. That said, I really enjoyed finding things along the way, such as white aubergines in Iran; okra in Osh; Yak meat and milk in Tajikistan and Kumis in Kyrgyzstan." -Ben, Chef
What to Expect
"Riders will have different riding styles and opinions. Be open-minded to other people's needs on the trip." -Brenda.
"Expect more headwind than tailwind." -Jasper.
"Bring plenty of tissues and wet wipes, and get ready to shit like you never have before." -Kylie.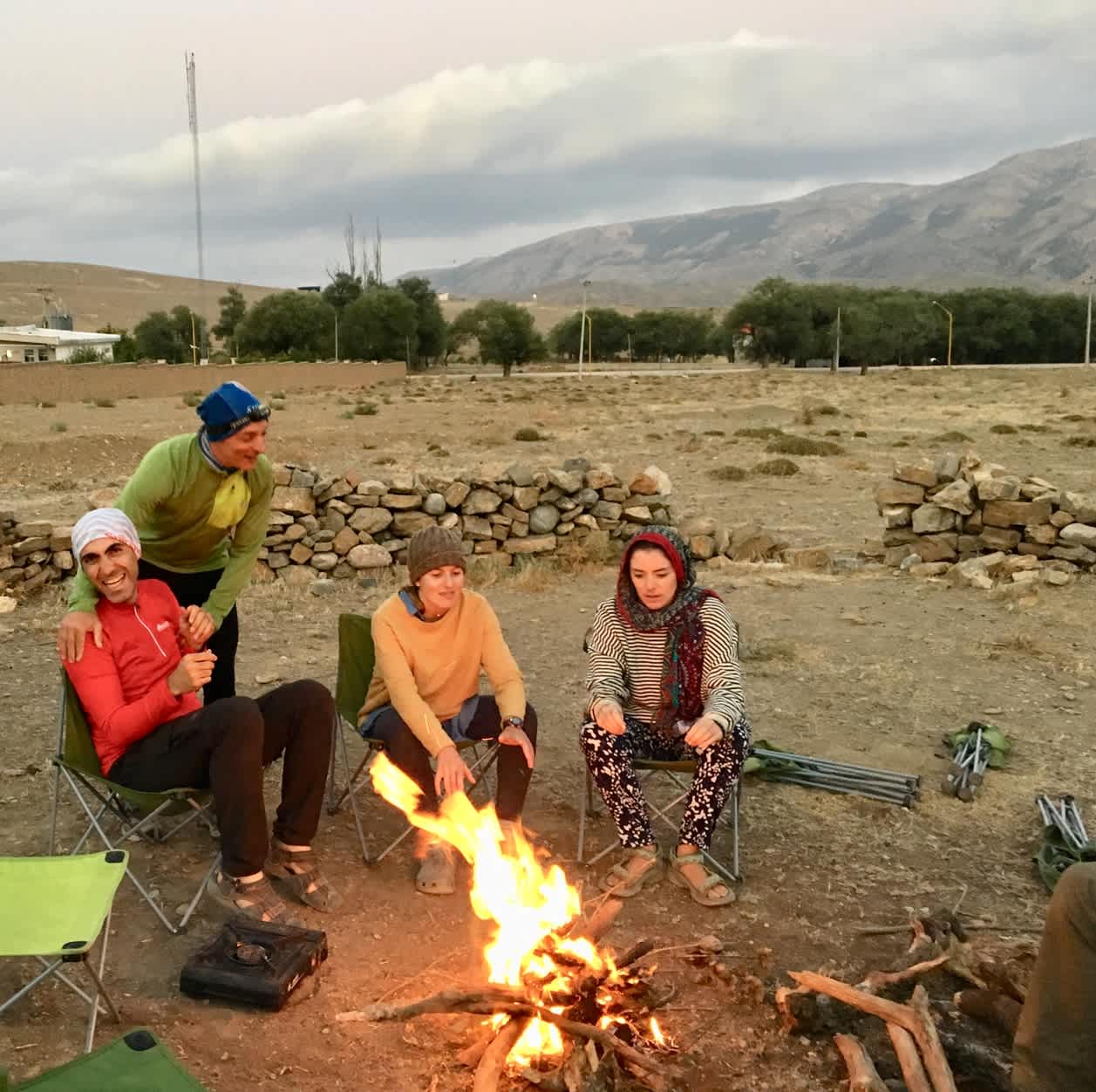 To be honest, you can't mentally and physically prepare yourself for the reality of the Silk Route. You can read all of the 'how to' books" and talk to all of the experts but the most important thing is to just dive in with an open mind. You will learn invaluable life lessons, you will laugh and cry and bleed and sweat and love it all. There will be moments of hardship, worry and fear but you will wake up feeling more alive than you might ever have thought possible. You will gaze upon the Milky Way, the misty mountains, the burning embers of campfires but you will never look back.
"I hope you see things that startle you. I hope you feel things you never felt before. I hope you meet people with a different point of view. I hope you live a life you're proud of. If you find that you're not, I hope you have the strength to start all over again." -Eric Roth.