Blog
REGISTER NOW
LOGIN
SIGN UP FOR OUR NEWSLETTER
Rest Day In Labé
After seven days and almost 1000 km of cycling from Dakar we have arrived in Labé, the main city and administrative capital of the Fouta Djalon region of Guinea, where we are having a rest day. Even though Labé is a city at a crossroads for commercial traffic and trading between Senegal, Mali, Sierra Leone and Liberia and onwards to Cote d'Ivoire and Ghana, I personally have never heard of it. However, I had also never heard of the beautiful high plateau region of Fouta Djalon, parts of it we had the opportunity to cycle through over the last couple of days.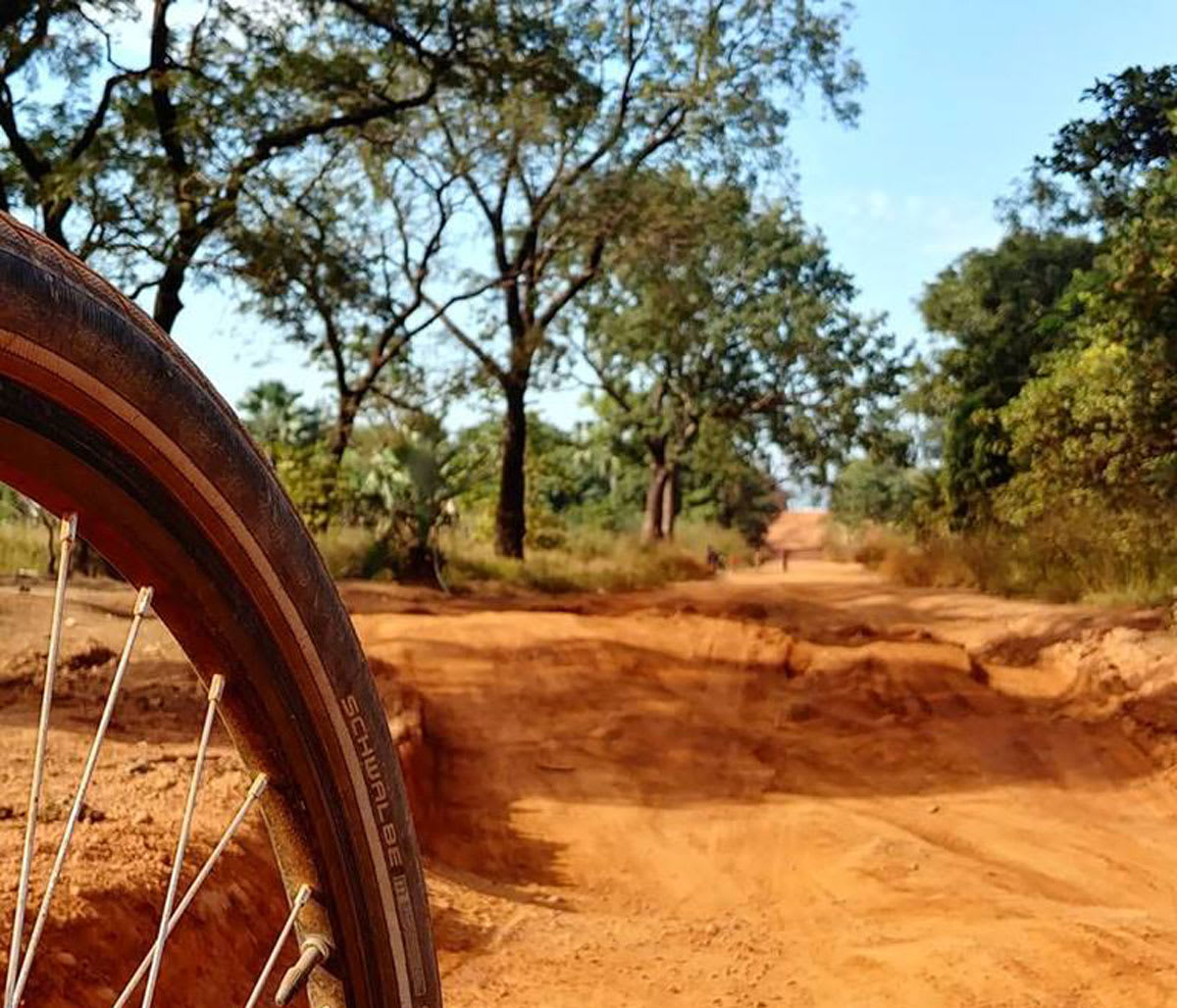 There is a reason that even well travelled people like myself have never heard of this place and that is that, similar to the rest day in Boujdour in Morocco over a month ago, Labé is a 'lonely place'. Don't get me wrong, people are not lonely, it is just that tourists and travellers are not interested in places where hundreds of thousands of people struggle day after day, trying to put food on their tables. The central market which I strolled through must have had, and I am not exaggerating, thousands of stalls and small shops, each selling something.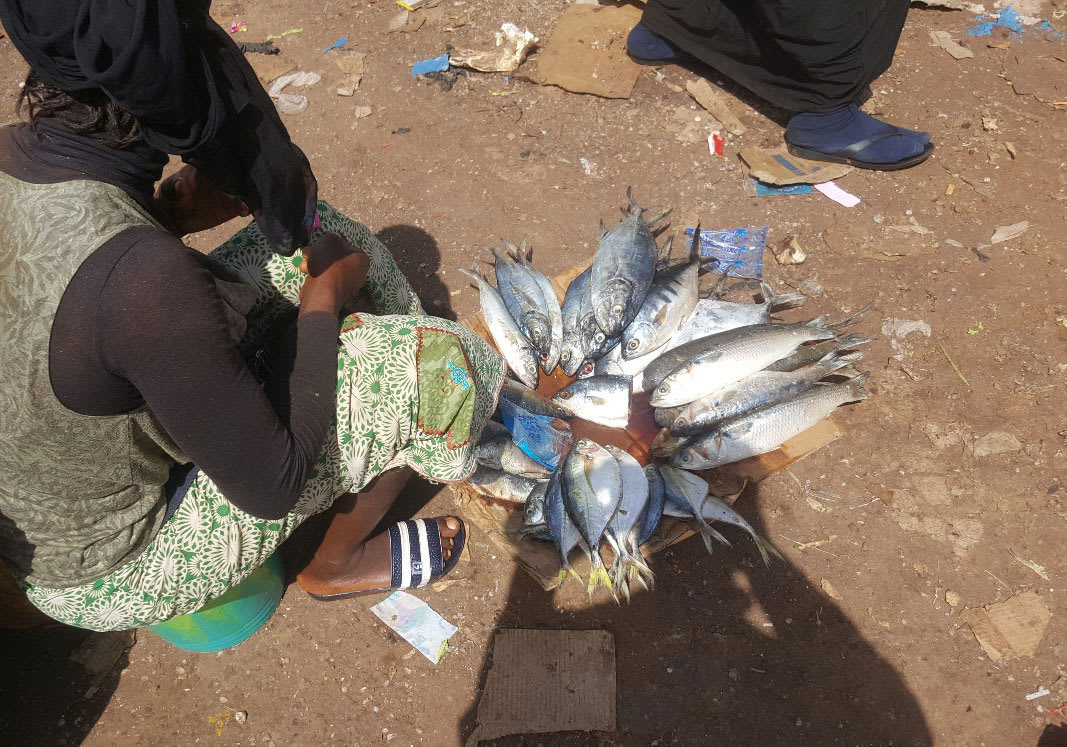 In a way, it is a pity that tourists do not come here because if they did they would discover what is it like to live in a place that doesn't even have a dry food store the size of small 7-11 in New York City, never mind a super market. They would discover what is it to live in a place that not only has no Starbucks but in fact no Internet cafe of any kind. If they are running a cycling tour, they would discover what an effort it takes to shop for 50 hungry people, going from stall to stall to stall to buy supplies for a few days.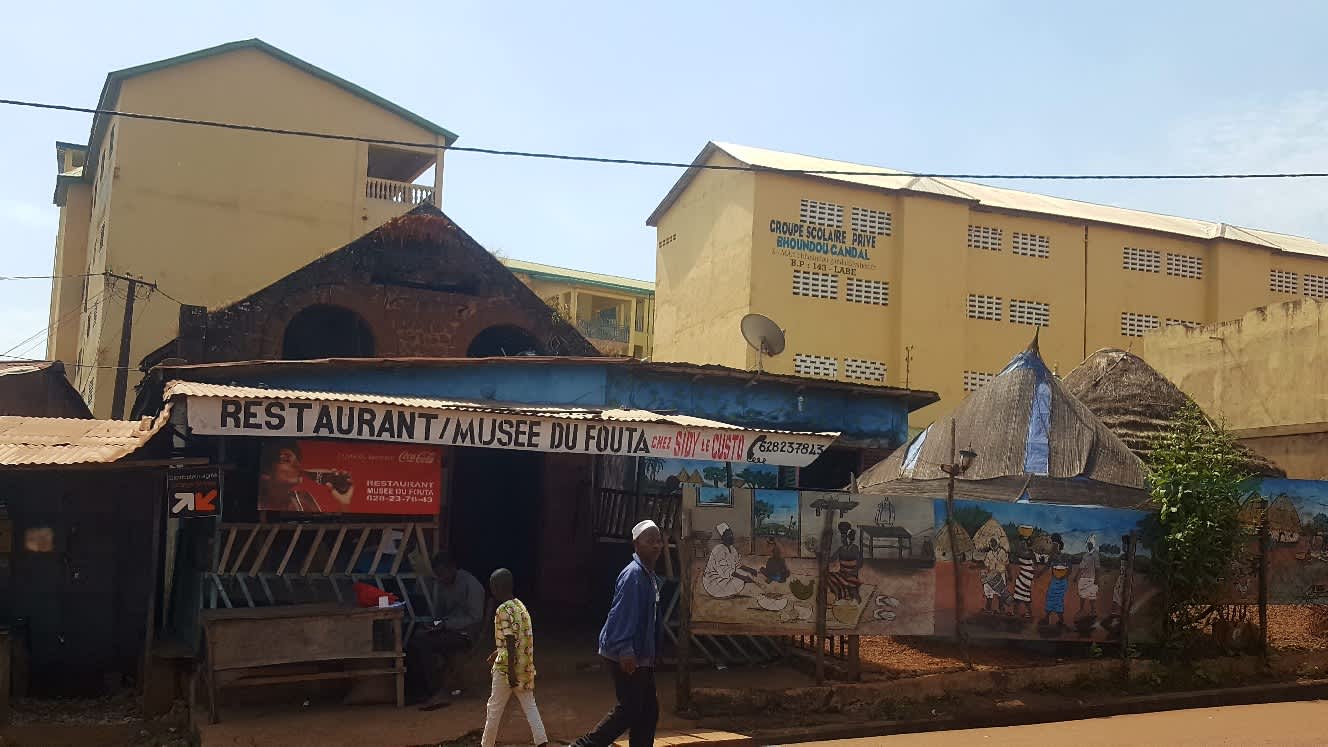 Of course, being a 'lonely city' doesn't mean that nothing happens here. In fact, to our surprise, this morning when we were on our way to the city centre we found the road was being cleared for a Tour de Guinea stage that was about to end in Labé. The organizers were so excited that three of our own cyclists found themselves being led by a car with flashing lights. Now that is what I call VIP treatment. It was a great pleasure to observe the racers zooming by, in particular when bunch of goats and one cow decided that they too would like to take a closer look. The racers did not know whether they should worry about the pot holes in the road or the animals in their way.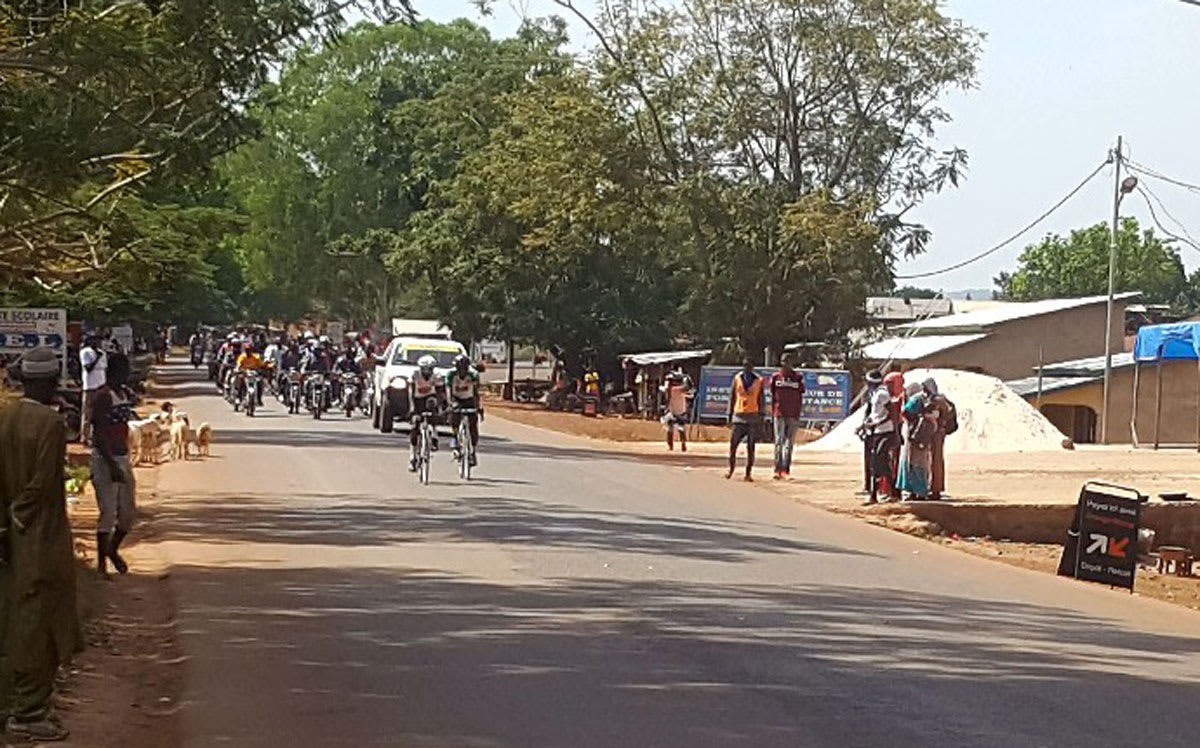 There was also the university students' strike, though I am not sure what their grievances were. While this all was going on our staff, who needed to buy food for the next few days and get the vehicles fixed after some rough terrain had no choice but sit, stuck in the cars waiting for the end of all the excitement in the city.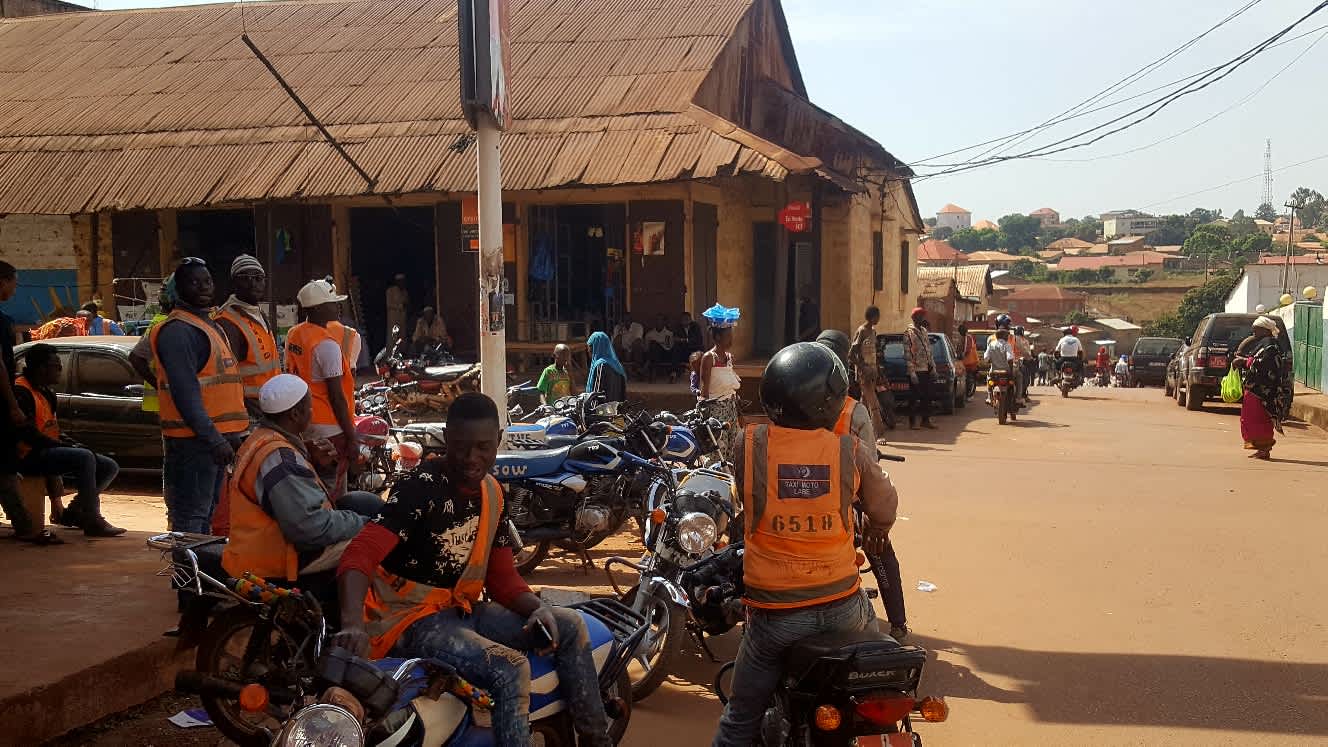 If you do not own a car in Labé, you will need to use motorcycle taxis, of which there are thousands roaming the city. The owner/driver usually wears an orange west and you simply tell them your destination, climb on the back of the motorcycle and off you go. That is unless you are Lezinda, our incomparable lunch maker, driver and barbecue chef extraordinaire. On the way back from our last night's dinner she walked over to a motorcycle taxi driver, negotiated a rate to take her to our hotel, then asked the driver to move to passenger seat so she could drive while the rest of us looked on with a mix of laughter, disbelief and apprehension. And so it goes – another day on the West Africa en Vélo.