Blog
REGISTER NOW
LOGIN
SIGN UP FOR OUR NEWSLETTER
"We Are In Deep Africa Now"
"In order to understand West Africa you need to feel it." – Man in a bar to Robert Gex ,West Africa en Velo rider
Guinea was a surprise, perhaps because we all had no idea what to expect or maybe because Guinea is just such a unique place on our route. A country of 13 million people, it is considered one of the poorest countries in the world and sees few visitors. It is because of this and the route, which we took, that our Zimbabwean staff member Noah would often mutter, "we are in deep Africa now".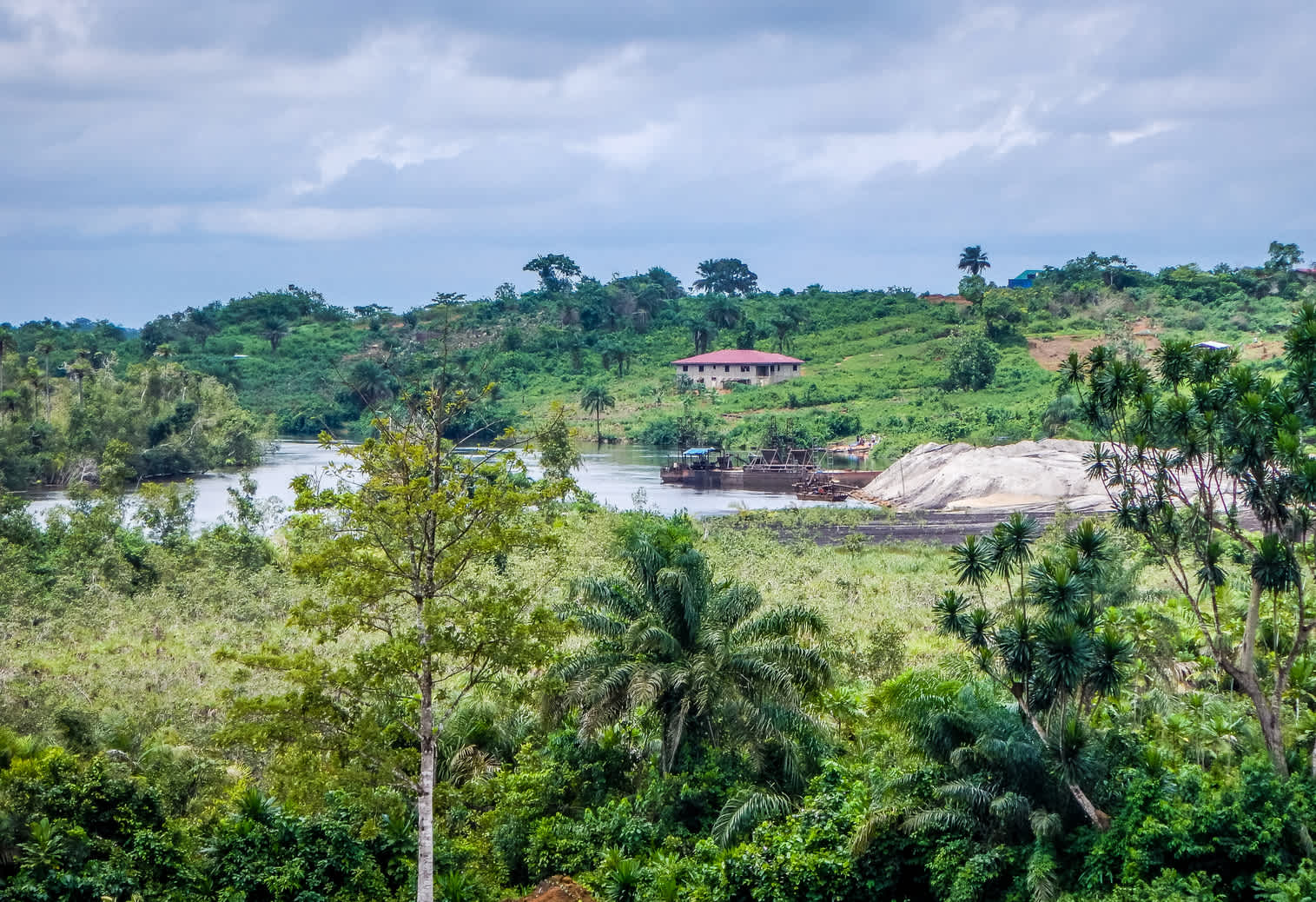 Deep, indeed. Luscious green, a country of great natural beauty and many rivers. It is rich in minerals, culture and history. Deep also are its problems from having to deal with refuges from the troubled past of neighbouring countries, from a failed experiment with socialism, from two years of military rule and from its ethnic divisions. Yet this country now has an elected civilian government and one can feel just from seeing the roads being build that efforts are being made to improve the lot of its people.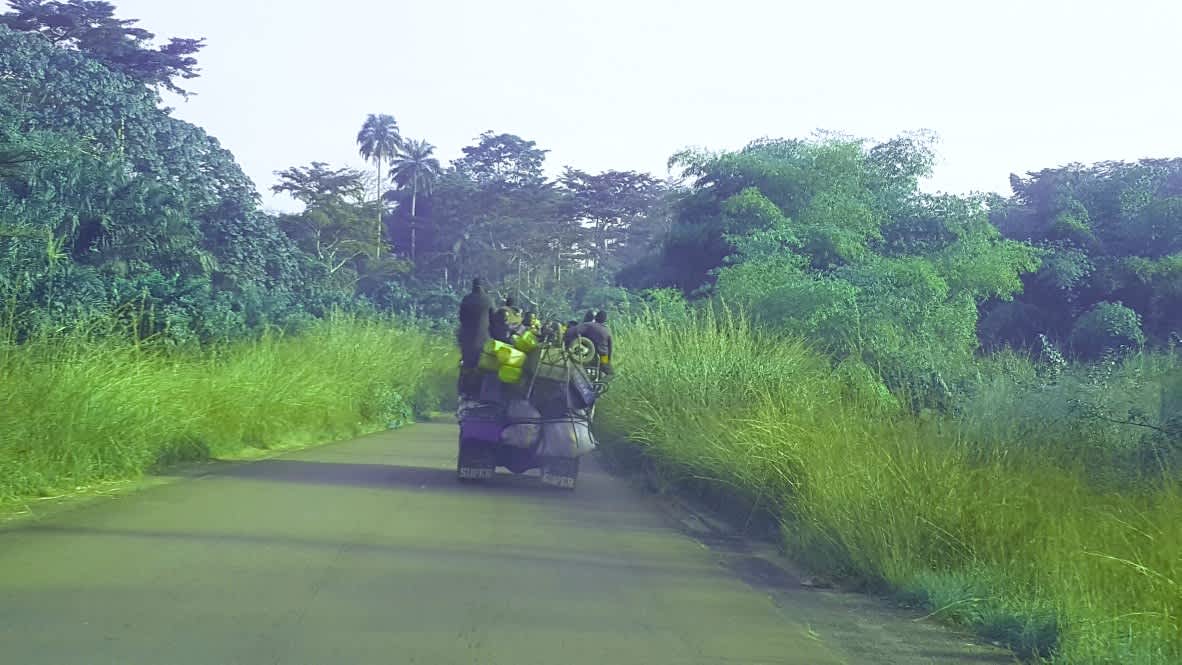 If there is one thing we end up doing a lot on a trip through West Africa on a bike is 'feel' West Africa. Robert, an American cyclist living in Thailand, stopped for a drink in a local bar in Sierra Leone while waiting for a ferry that would bring him to Freetown. When a man asked him what he was doing here, Robert responded that he was part of a group are cycling from Morocco to Ghana. The man responded that in order to understand West Africa, you need to feel it and that there is no better way of doing this than by bicycle.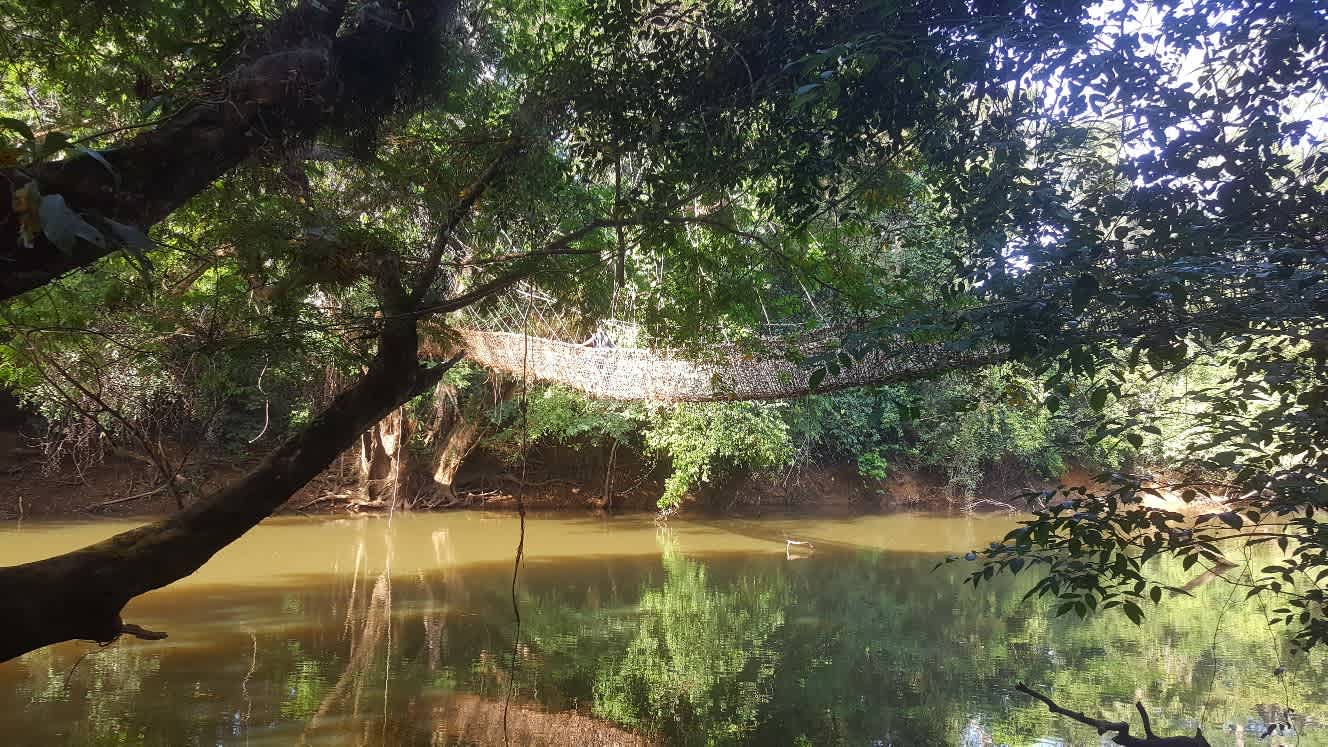 One night in Guinea, just before we were to cross the border into Sierra Leone we were staying in a village typical of many that we had seen on the trip. It was situated close to a small river where I went to wash myself after cycling in the hot and humid conditions. Refreshed and clean, I went back to our campsite which was located on the village soccer field.  Our staff was busy preparing dinner and a short distance from them was a group of local elders, sitting and watching the 'goings ons' of a group of foreigners – cooking, setting up camp, washing themselves and their clothes. In front of them there was table filled with local produce – bananas, coconuts, oranges, cucumbers – a welcoming offering to the guests in the village. The coconuts were particularly popular.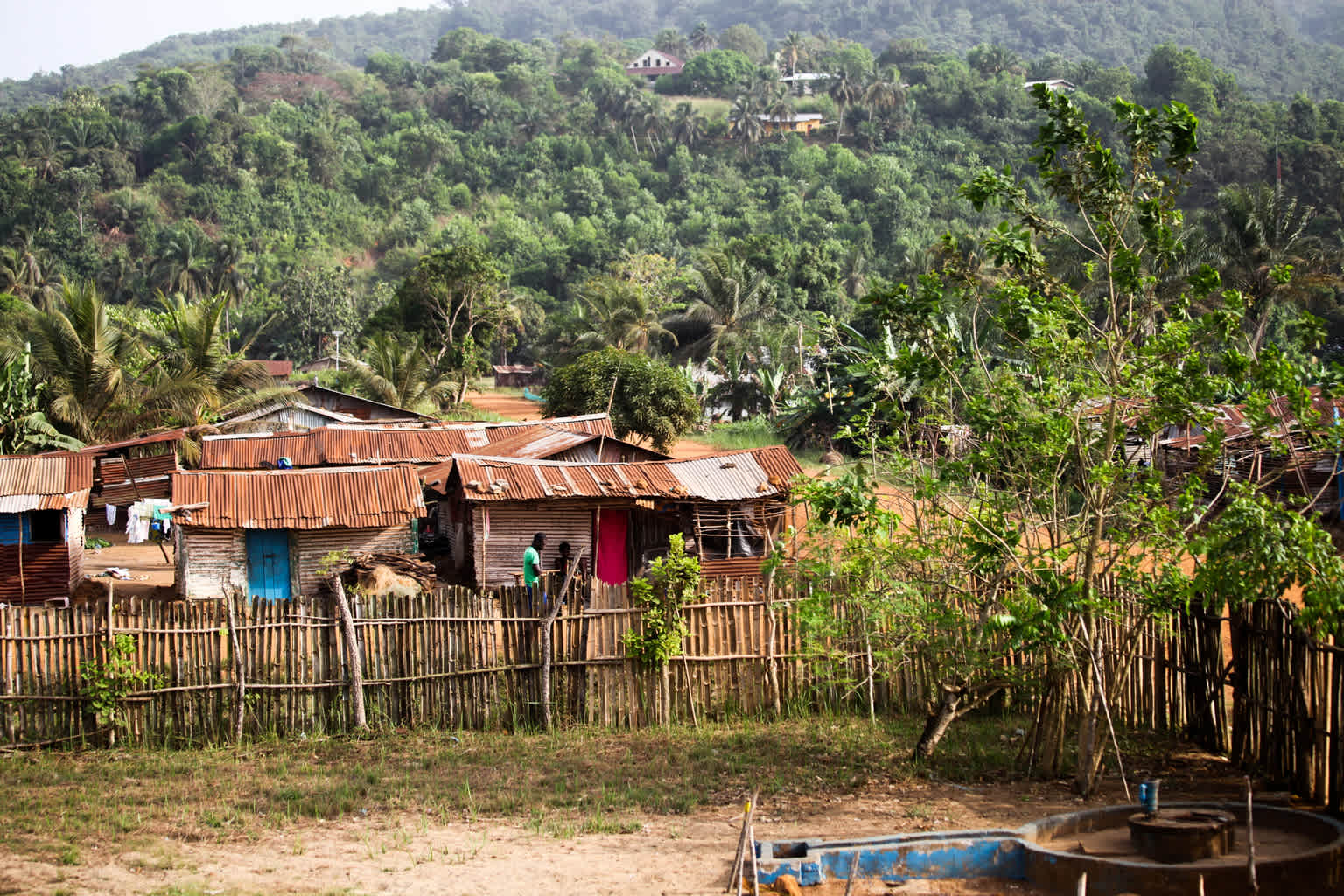 After I set up my tent I walked over to the elders with our local fixer and sat down to chat. We exchanged pleasantries, than chatted about their lives, how they make their living, what we are doing here and so on until our scheduled daily rider's meeting. I asked them if one of them would like to say something to our riders. They picked a young man, who spoke to us about their lives in the village and explained their problem with fresh clean water and their need for a village well.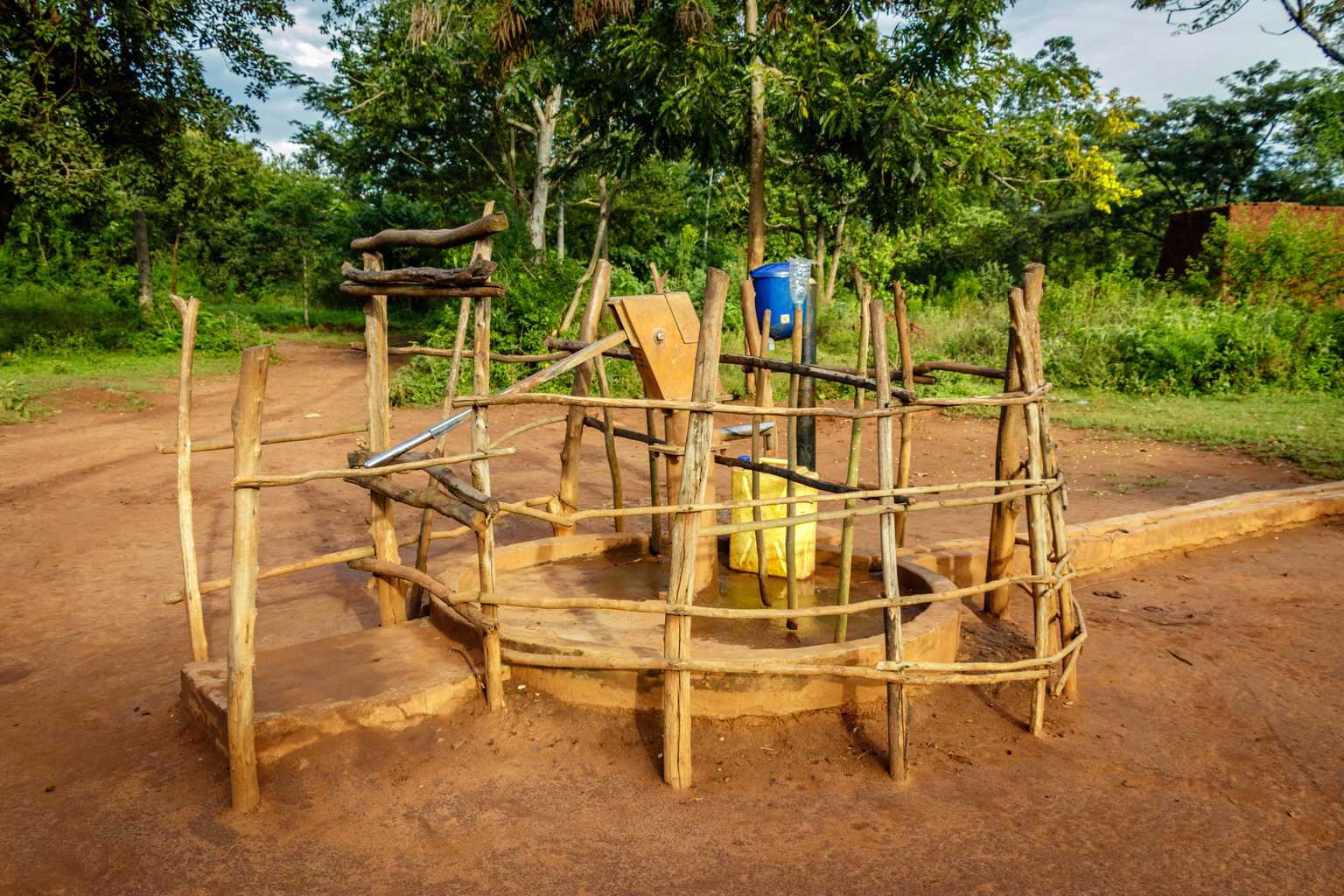 After the meeting, Michael Howard, one of the riders and a successful businessman came over and started talking to the elders. By the end of the evening, Michael had committed himself to funding a well project for the village and another well project for the village of our local fixer. Michael later explained that he felt touched by the needs of the villagers but was also motivated by the need for actions and for others who, like him, could afford to make contribution, to be an example and to contribute to the lives of those whose current circumstances were not as favourable.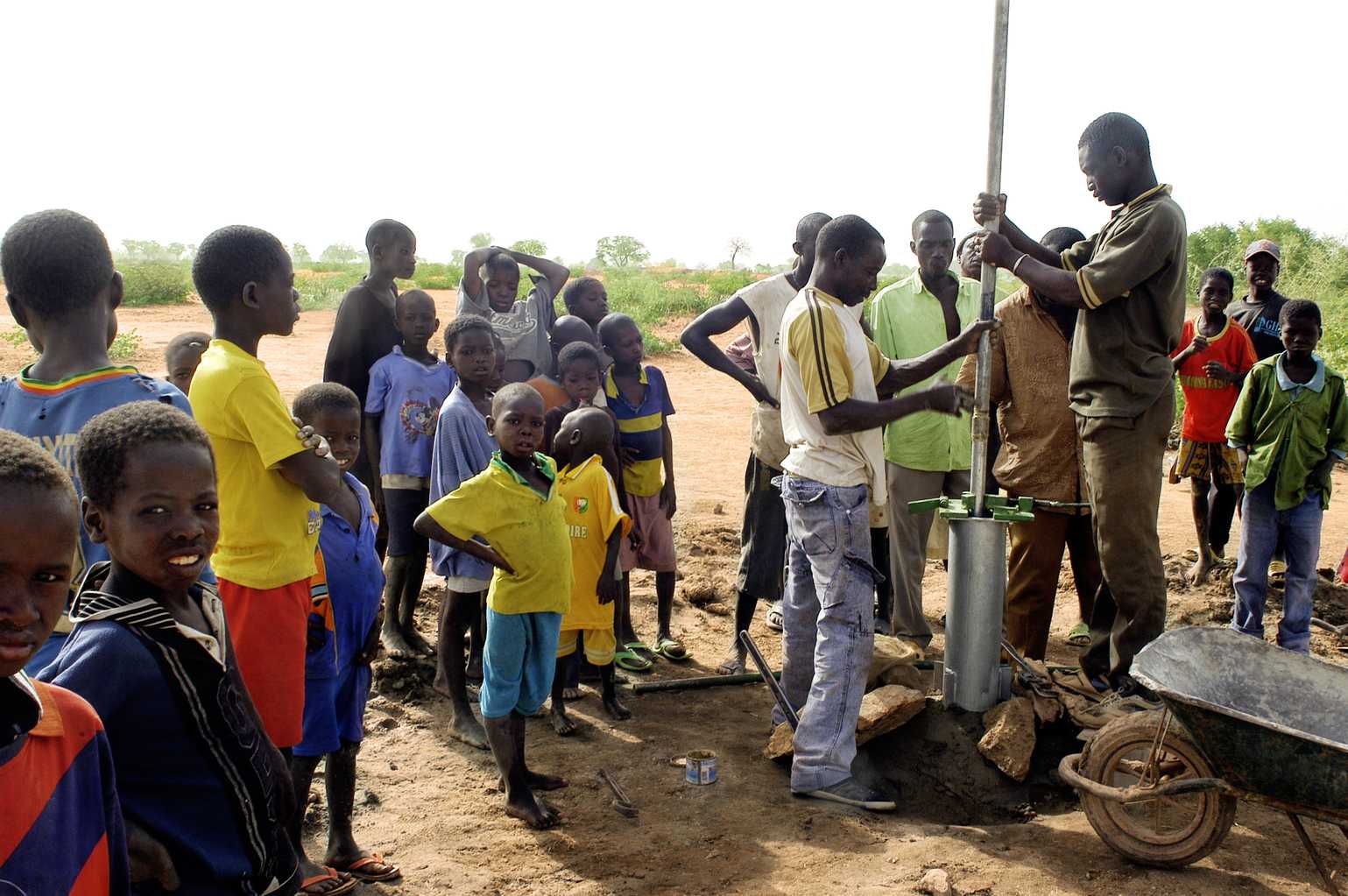 Michael's words reverberated in my mind because one of the goals for setting up the original Tour d'Afrique was to provide an alternative way for people to visit Africa, something other than the usual safari or holiday on the beach. So on behalf of the villagers, I want to thank Michael and the many others over the years who went beyond the cycling and made valuable contributions, either through the TDA Foundation or through projects of their own. Examples include Tim Padmore and Ronda Green who set up ceramic workshop on Zanzibar and Jason Becker who supported the college education of a young man he had met cycling through Kenya. There are many, many others – too many to name – but in the end, it is people like them, like you, who we at TDA take a particular delight in introducing to Africa.