Blog
REGISTER NOW
LOGIN
SIGN UP FOR OUR NEWSLETTER
Six excellent reasons to cycle Corsica
Corsica isn't known as one of Europe's most popular places to cycle, but that is perhaps because people don't know what they're missing. So allow me to suggest six excellent reasons to cycle this Mediterranean island. It is officially French, but is closer to Italy than France – and not only in physical distance. It is for this reason – kind of – we included Corsica in the Viva Italia tour.
1. Cycling the Island of Beauty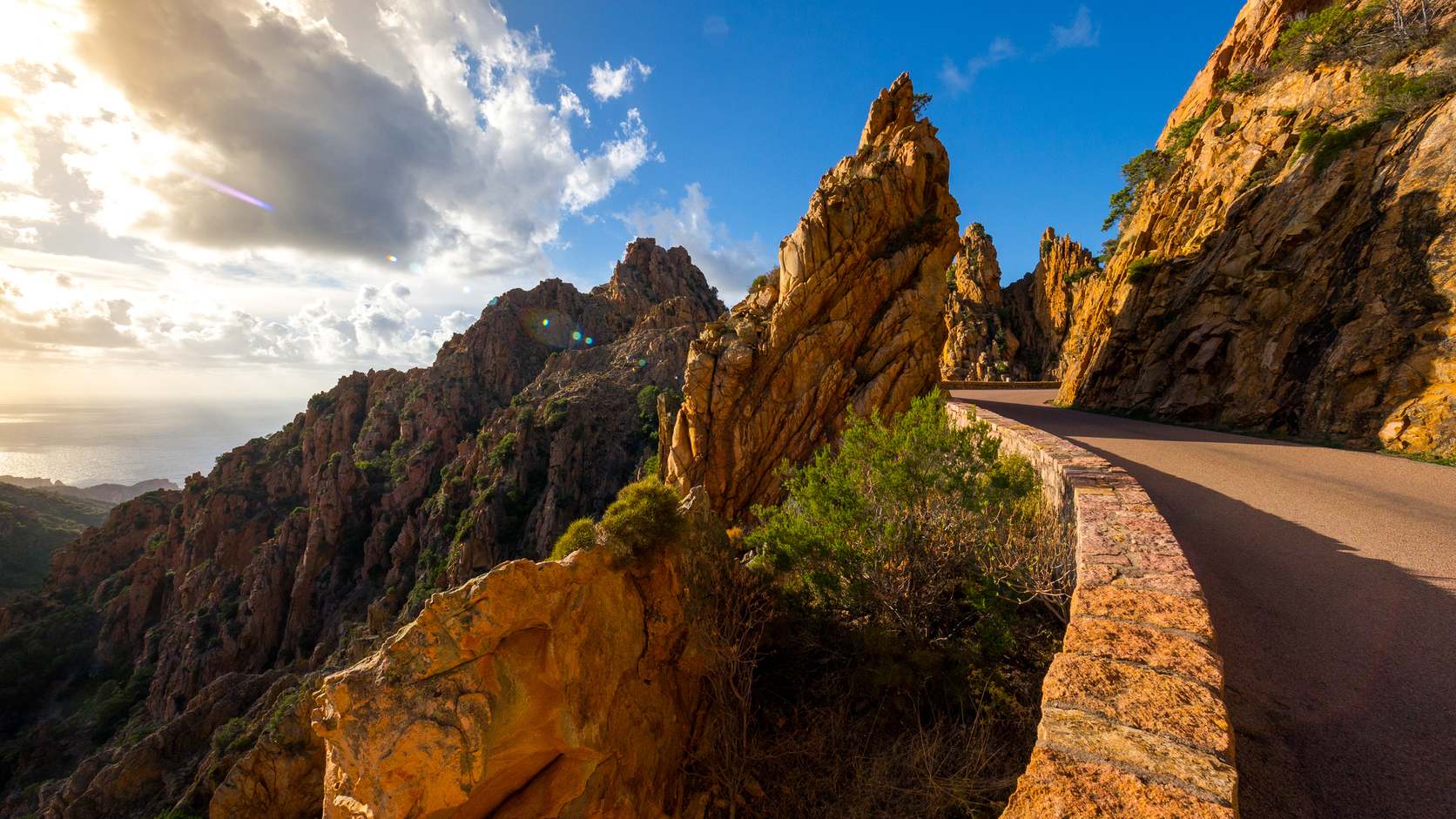 The Greek called it Kalliste, the most beautiful island. The French call it L'Ile de Beaute. Others have called it Pleasure Island. I would say that if those are not enough of reason to cycle in Corsica, then your imagination likely needs a boost and there is no place better for it than Corsica.
2. Imagination Rules the World
It was a man who was born and grew up in Corsica who said "Imagination rules the world". He must have had quite an imagination because he tried to rule as much of the world as he could. He even made it to an abandoned Moscow and his starving troops had to unceremoniously try to make it back home. His name was Napoleon Bonaparte and he was born in Ajocio – one place you need to make sure you visit when cycling Corsica.
RELATED
TOUR
Viva Italia
It has been said that all roads lead to Rome and the Viva Italia cycling tour is simply more proof that this may indeed be the case. Participants will...
3. It is a rough road that leads to the heights of greatness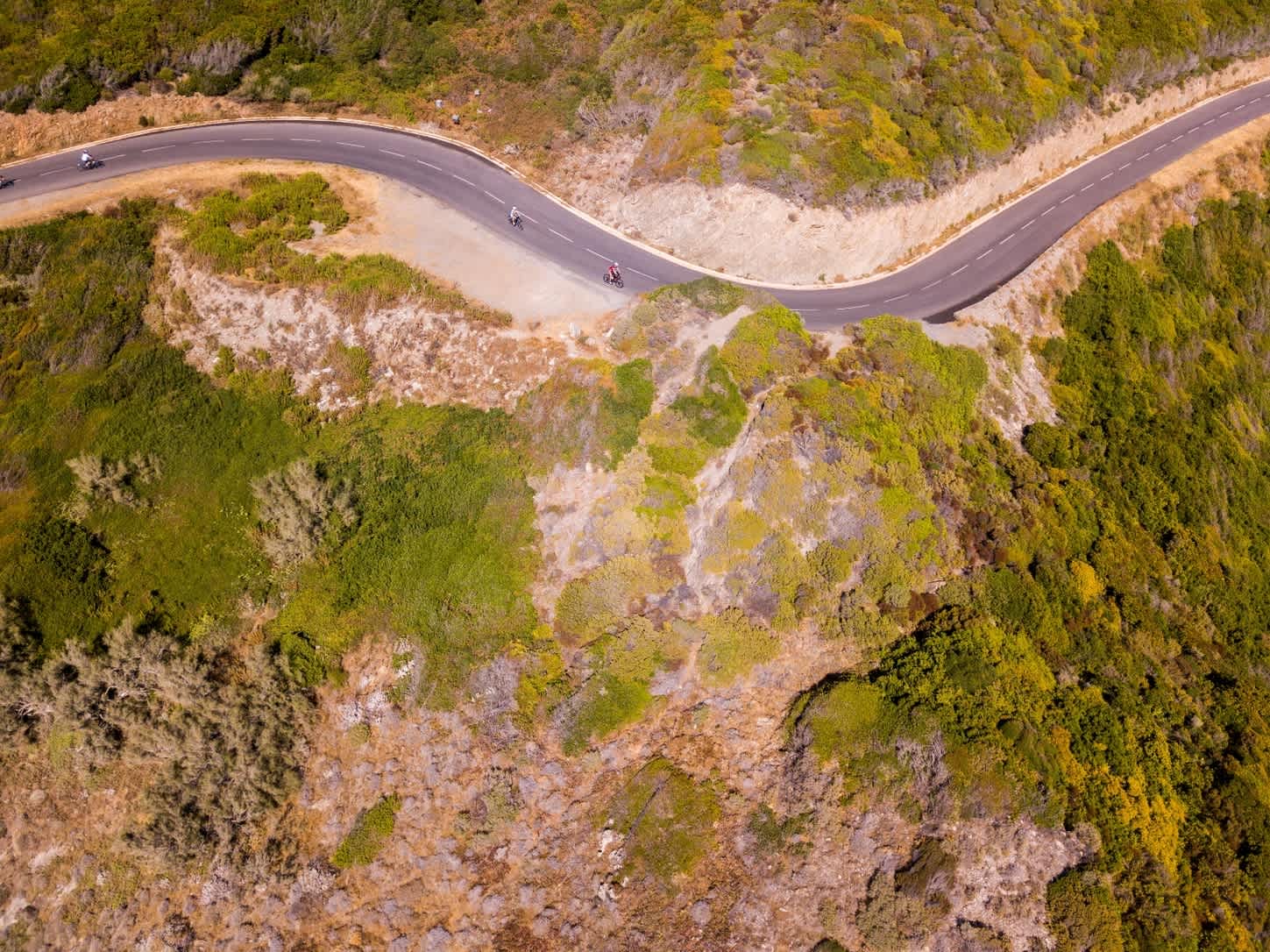 There are a lot of hills and mountains in Corsica. A couple of millennia ago, in 41 AD to be precise, a Roman emperor Claudius banished a man called Seneca – a philosopher, stoic, playwright, investment banker, senator and tutor to future emperor Nero – to Corsica. Seneca used this opportunity to study the island, but more importantly to write. His works are being read to this day, and it is he who said "It is a rough road that leads to the heights of greatness". Seneca of course knew nothing about bicycles but every Tour de France cyclist can tell you that whoever wants to win Le Tour he better be a good climber. The 2013 Tour de France had 3 stages in Corsica. You too can try to find the road to greatness!
4. Classica Corsica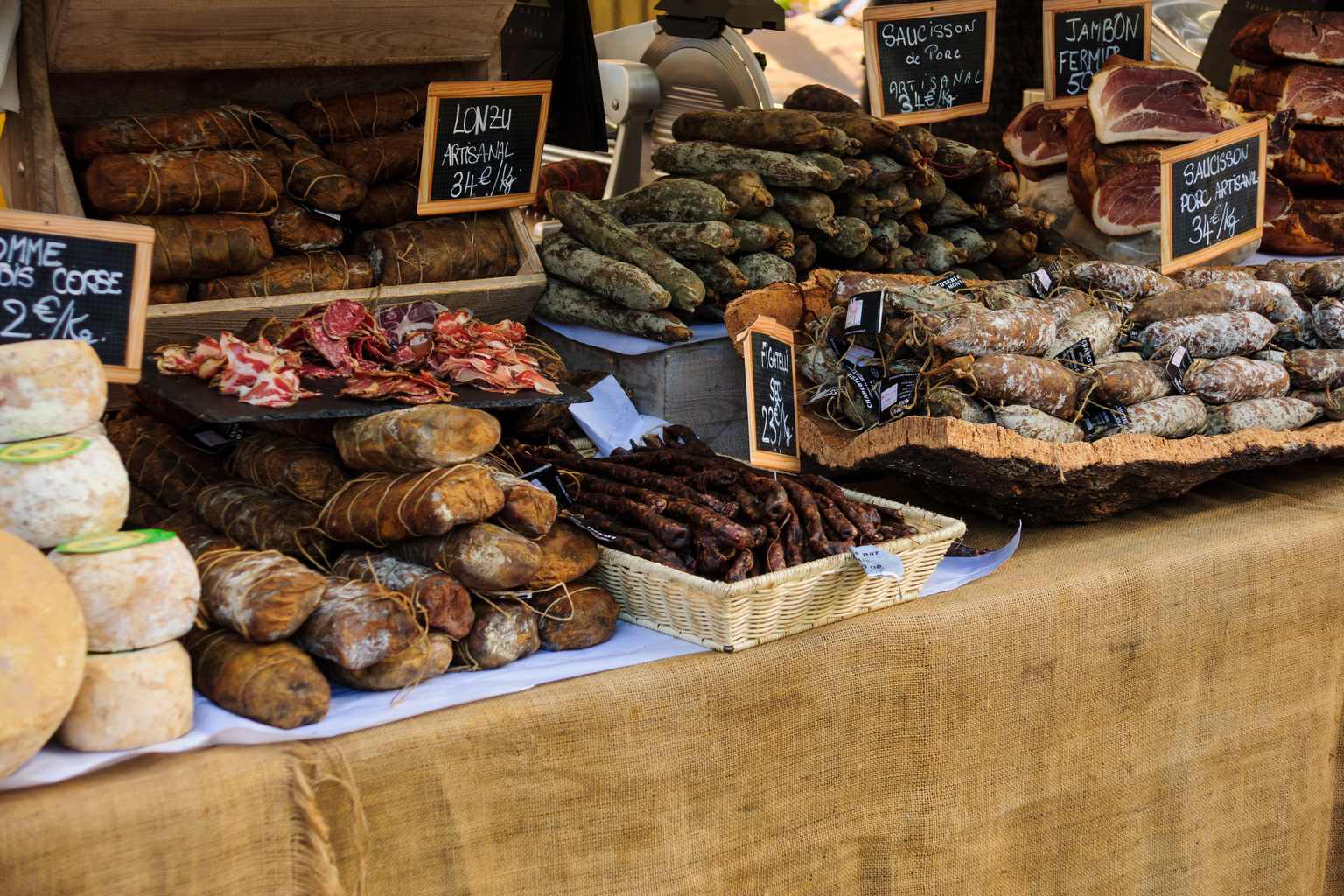 No, I do not mean an elite men's UCI road race that was held in 2015 but rather the classic foods that you will eat on the island. Corsica being mountainous with goats and sheep everywhere produces excellent cheeses, most famous of them being brocciu, the ricotta-like cheese. And if you're going to have excellent local cheeses, then you will of course have excellent local wines. Rosé in particular goes well with another local specialty, Corsican charcuterie, which is made using centuries old methods.
5. Vistas, beaches and aroma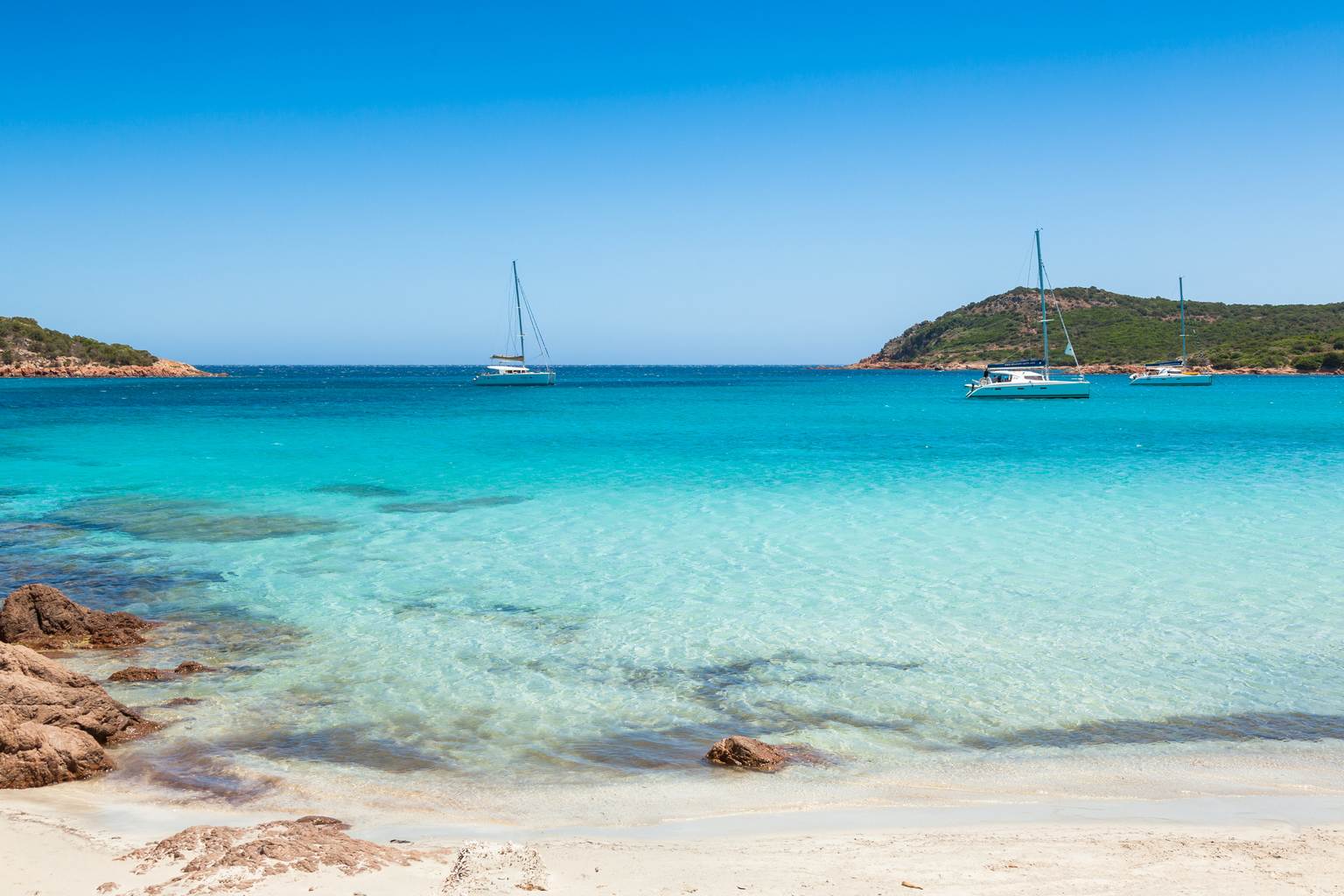 There is a reason why the island is called the Island of Beauty. While there are remarkable views to be had all over the island, the most spectacular are on the west coast called Les Calanches de Piana. One of the most striking – a UNESCO protected rock structure site known as porphyry needles – is called La Tete du Chien (Dog's Head). Riding here ranks as one of the most stunning coastal bike routes in the world. Another beautiful area is the long peninsula of Cap Corse in the north. And when you need a break from cycling, wining and dining, it is time to choose one of the many beaches along the 1,000km of coastline. And let's not forget the 'aroma'. There are not many places in the world where two thirds of the area is protected and just about wherever you go or cycle you will smell a scent that emanates from aromatic shrubs that cover the island. It is called Maquis – a mixture of fresh herbs, flowers, and grasses that covers the mountains.
6. Heritage and Culture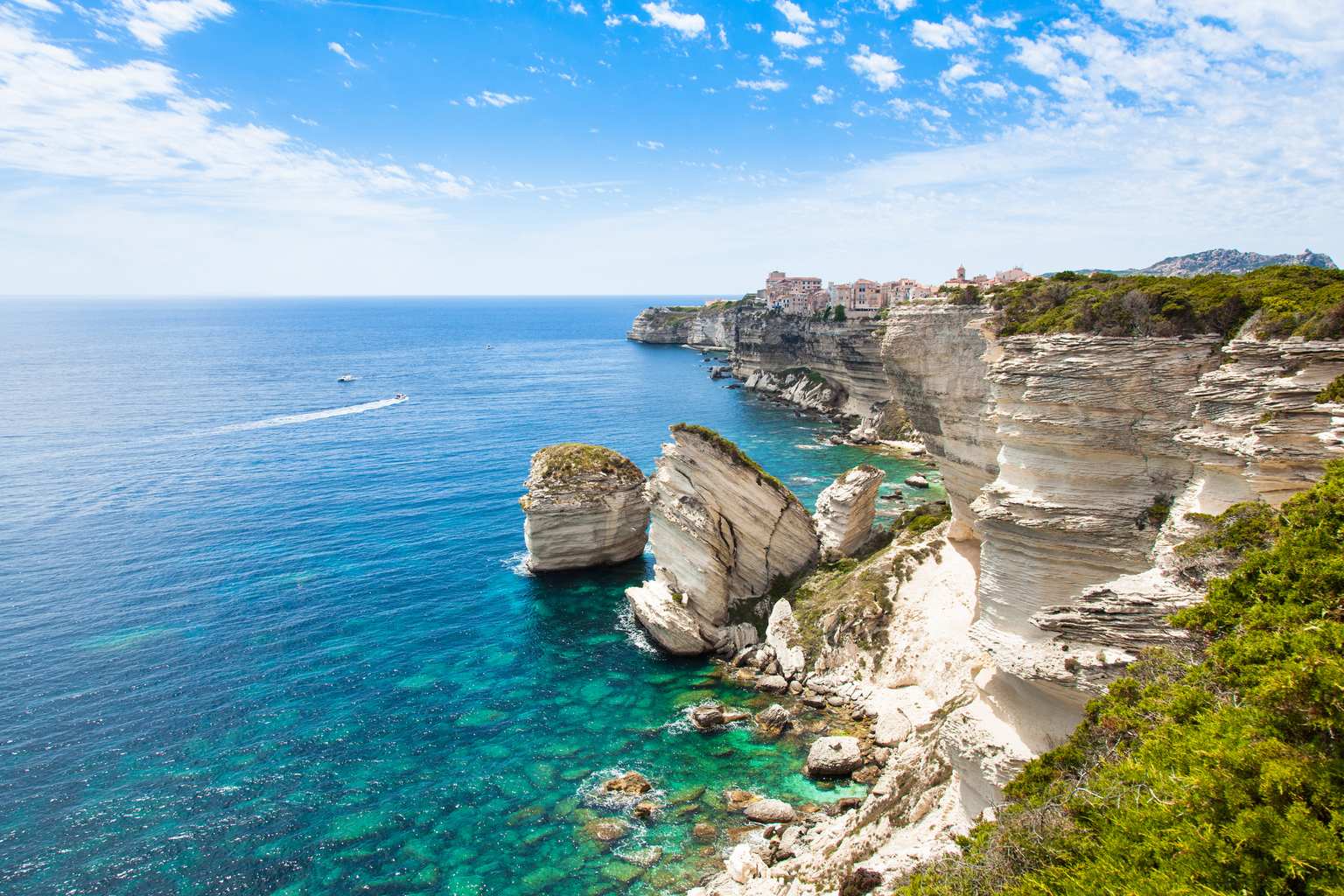 Corsica is officially French but you do not want to announce it loudly. The Corsican language is more a dialect of Italian and young Napoleon had this to say about his home: "On Corsica I was given life, and with that life I was also given a fierce love for this my ill-starred homeland and fierce desire for her independence. I too shall one day be a 'Paoli'." Pasquale Paoli was a Corsican patriot, statesmen and the first president of a democratic Corsica that existed from 1755 until the French took over in 1768. Napoleon changed his mind and he did not become Paoli, but even today one can see graffiti from FLNC the Front de Liberation Nationale de Corse, a nationalist movement who want independence from France. This proud identity is not the only heritage around. When cycling through villages one can overhear the ethereal harmonics of Corsican musical polyphony, no doubt created by the mixture of influences that had acted on this island from nearby areas of Mediterranean, Africa, Alpine regions, France and Italy.
In conclusion, here are a couple of quotes from Seneca that serve not only as reasons to cycle Corsica, but also as a guide to better living:
"As is a tale, so is life: not how long it is, but how good it is, is what matters."
"Begin at once to live, and count each separate day as a separate life."