Blog
REGISTER NOW
LOGIN
SIGN UP FOR OUR NEWSLETTER
Tips from Tour d'Afrique Riders at the Halfway Mark
Somehow time has flown by and we're halfway through this crazy adventure they call the Tour of Freaks, I mean the Tour d'Afrique. Crossing the equator last week in Nanyuki, Kenya made for some interesting conversation at camp. With the group realising they were approaching the halfway point of the tour (Arusha, Tanzania) they began reflecting on the tour so far and discussing what they'd change if they started again tomorrow.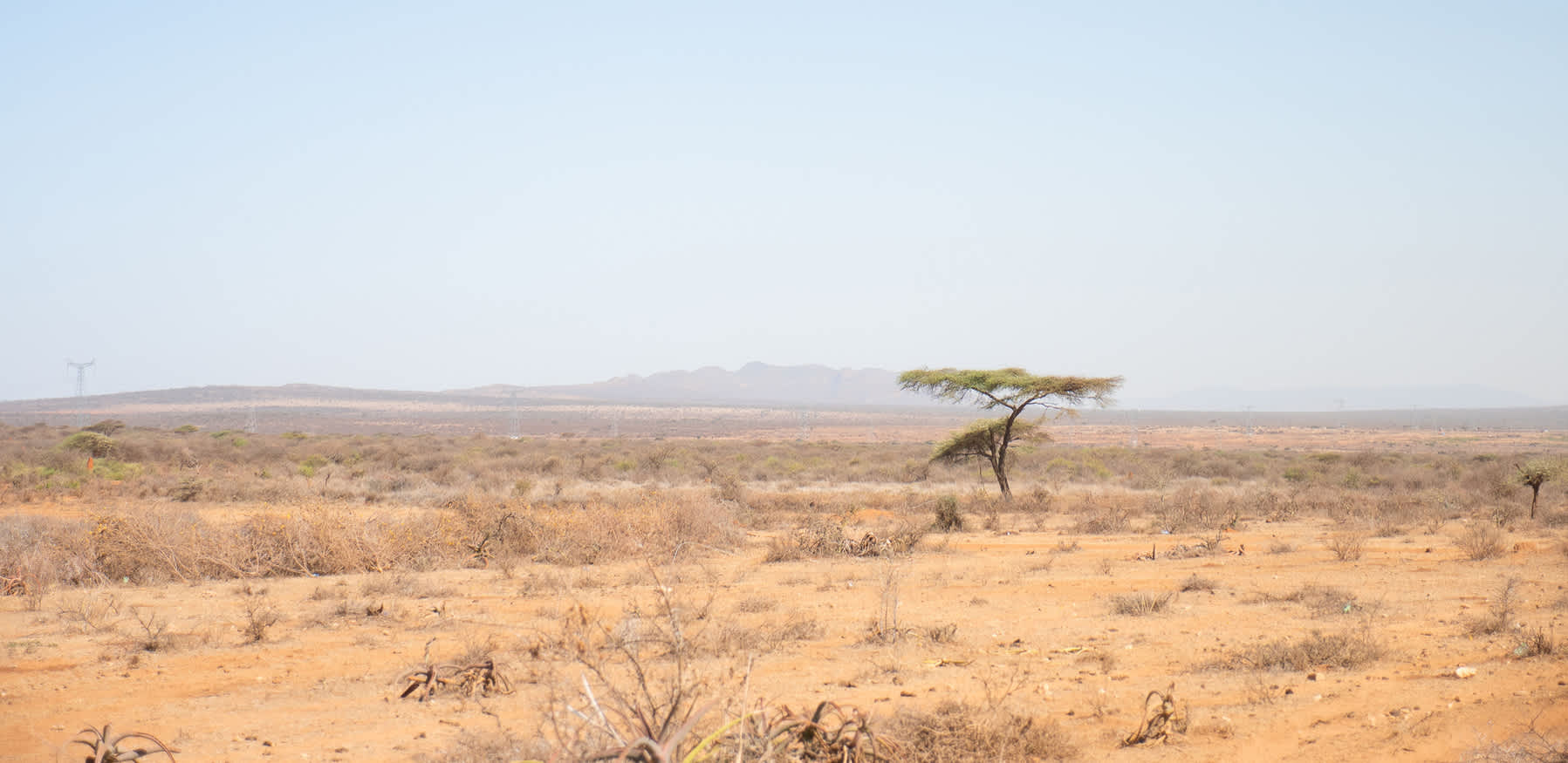 Here are a few of our favourite recommendations from that night:
Ashley: Buy the biggest blow up mattress you can.
It's a four-month adventure, don't skimp on comfort. Buying a mattress because it's on a '$50 off' sale may sound like a good deal, but if it doesn't make for a comfortable bed each night you'll be regretting it quite quickly. At the same time don't go too extreme, a nice mattress should also be durable, quick to setup and pack up small.
Remember you have limited space, so buy a great sleeping mattress… just make sure its small.
Sam: bring less shit.
You probably don't need everything you think you do. 'Dirty' and 'clean' take on a new meaning here. If it's not visibly covered in dirt or grease from your chain you'll likely wear it again. So how much should you bring?
Fred suggests: Whatever you packed, get rid of everything but 2 shorts, 2 shirts and 2 pants.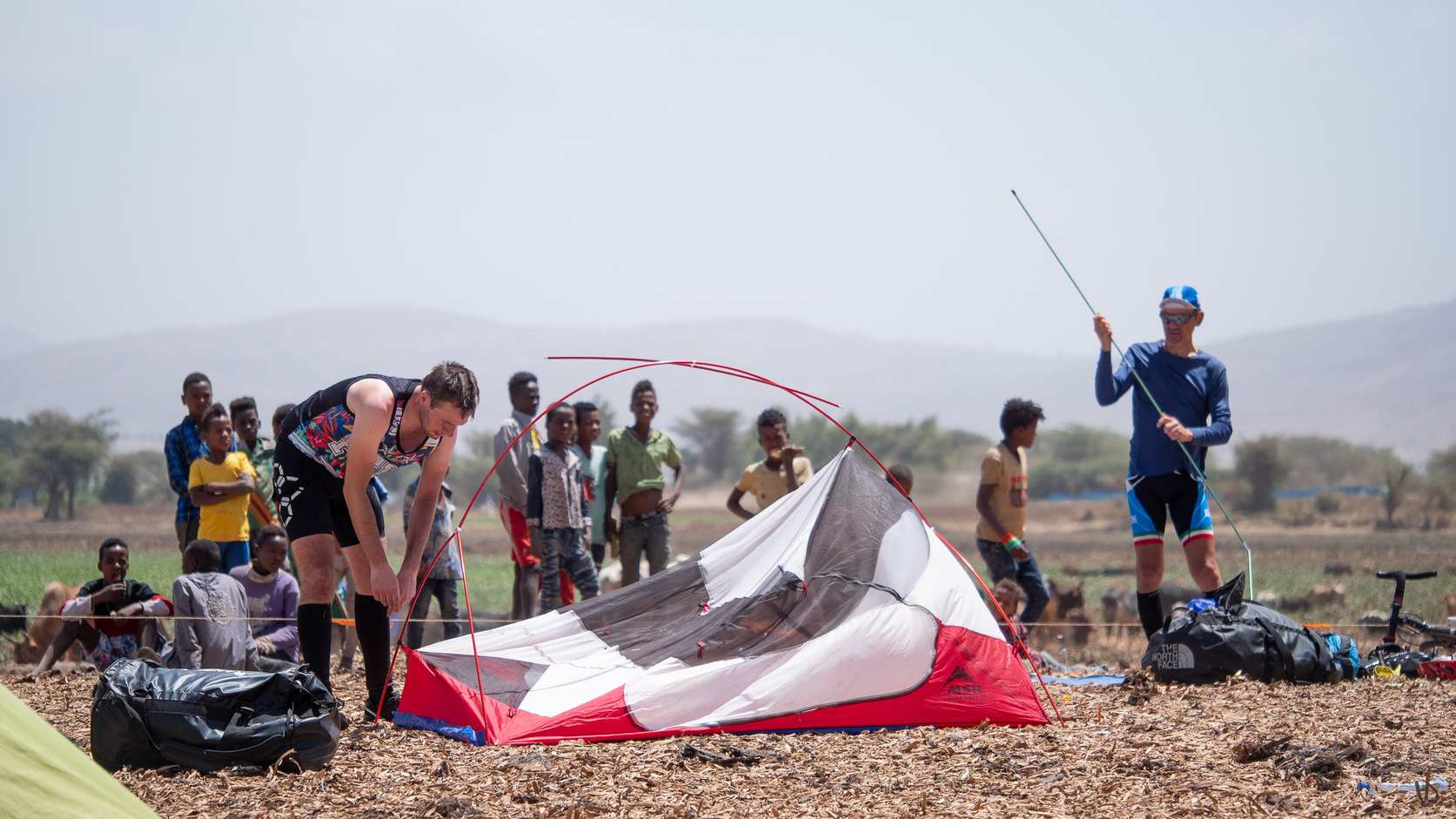 Lenore: Save your gastro for a rest day.
Gastro isn't fun, and on the Tour d'Afrique you're pretty likely to get sick. Prepare for it. Always have oral rehydration salts & wash your hands, a lot. Also, if possible, save it for rest day. It's a lot easier to spend a day on the toilet when there is a toilet.
On a serious note, always talk to our tour medic as soon as you are feeling unwell. The sooner you start fighting the illness, the quicker you are likely to get back to 100%.
Phillip: Be prepared to be amazed and challenged every day.
It's a long tour. That's the best and worst thing about it. When you're amazed, you can't believe you've still got months of this ahead, and when you're challenged, you can't believe you've still got months of this ahead.
Veronica suggests to: make yourself happy at least once a day.
Buy a doughnut at a coke stop. Have a nap at lunch. Drink a beer at camp. Something to make you smile each day, it's the small things on tour that really count in the end.
Lucy: Bring a spare phone so when yours get nicked you've got another one.
We've had some phones stolen on the Tour d'Afrique. It's not an enjoyable experience. While you could bring a second one, another great tip is to always stay alert, which is harder than you think after your fourth day of 130km in a row.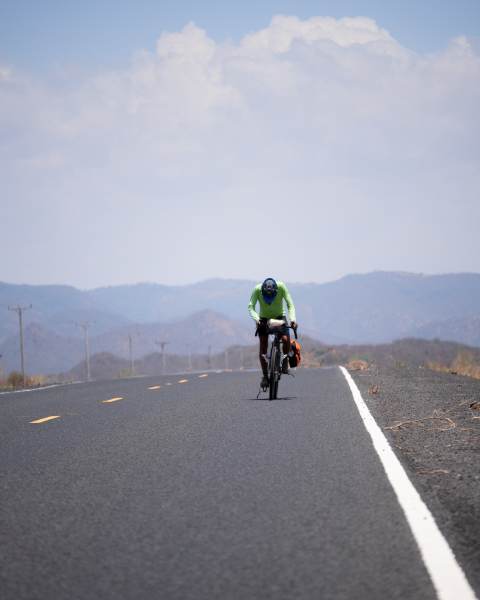 Baldr: Don't underestimate the fitness required.
The cycling is tough. It's not just about riding long days, it's about doing serious millage day after day, for five days in a row before a rest day. That's a different kind of riding. Try to incorporate this into your pre-tour training and practice the simple things that have big payoffs, like finding your pace and learning to stick to it.
Peter: When you're on tour, life back home fades away.
In a good and bad way. Life on tour is perhaps the most 'in the moment' experience you'll ever have. Everyday all you're focused on is the life round you; the Masai you're cycling past or massive hill in the distance. It's an escape from the hustle and bustle. But it's incredibly difficult to convey what that sense of freedom and exploration feels like to your family back home. Setting expectations is key. It's unlikely you'll chat every day, but perhaps you can find a schedule that works for you, each rest day for example. If you're a family member who hasn't heard from your loved one in a few days, just know they're likely having the time of their lives enjoying the local food & culture in a way many don't get to.
That's it from halfway. Now on with the tour.