Blog
REGISTER NOW
LOGIN
SIGN UP FOR OUR NEWSLETTER
Tour d'Afrique 2020 – Details Now Online
It's been called the original, the ultimate, the mothership, the flagship, and our namesake tour. It is the Tour d'Afrique – our most famous, and most iconic of tours. It is the one that started the company and the one that all other tours we created were modelled on originally. It remains the most popular and thus it is our only tour that runs every year starting in January.
Over the years the routes have changed here and there. Some roads get paved and others fall into disrepair. Some campsites are memorable, others forgettable but the essence of the tour has mostly remained the same – cycling from the top to the bottom of Africa under human power.
>>Full 2020 Tour d'Afrique details found here. 
Along the way there are highlights on and off the bike. Here is a selection of videos we recently created with the hopes of inspiring you to cycle Africa with us in 2020….
A Day in the Life on the Tour d'Afrique
Sometimes it's hard to imagine waking up everyday in a tent and knowing you have 120 km of riding ahead of you. Here is a day in the life on the Tour d'Afrique in 36 seconds.
RELATED
TOUR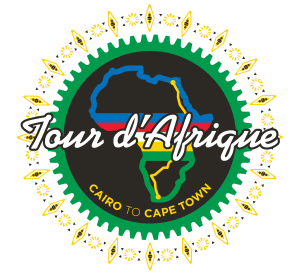 Tour d'Afrique
Our original trans-continental journey and flagship expedition crosses Africa from north to south, covering 10 countries in all. Beginning at the...
Cycling in Egypt and the Start of Tour d'Afrique
It all begins at the great pyramids of Giza. This is a truly unique experience starting our great tour at such an iconic spot and seeing it all in the early morning before tourists arrive.
Having fun in Egypt and Sudan
Here we highlight the lighter (weirder?) moments that inevitably occur on these long tours.
From Sudan into Ethiopia
Entering Ethiopia means you leave the desert behind and start climbing in the Simien Mountains.
On Safari in Tanzania
On one of our longer breaks, riders have time to experience some of the best wildlife viewing in the world in the Ngorongoro Crater and the Serengeti.
Life in Malawi
A snapshot of life in Malawi along the shores of Lake Malawi.
It's an Expedition
As your trusted tour leader says in this video "this is not a holiday, it's an expedition" and it's important to remember that as you set out on a 4 month, 12,000 km journey.
Victoria Falls
Another of the highlights of this tour. Riders have 3 days here to relax, and enjoy this natural wonder.
Secrets from the tour Chef
One of the key members of the staff is the chef. This video gives you a behind the scenes glimpse at what his job entails.