Blog
REGISTER NOW
LOGIN
SIGN UP FOR OUR NEWSLETTER
Taiwan & Japan: Same, Same But Different
Last year I was lucky enough to spend seven weeks in Japan. I travelled around the country, half the time walking on Shikoku Island and the other half, visiting the Okinawan islands. This February I found myself sent to Taiwan and mainland China to scout the new sections of the 2019 Bamboo Road Cycling Expedition. What a surprise! While driving around the island I realized how similar it looked to the Japanese archipelago. I shared my impression with Jimmy, our local support for Mandarin-speaking regions, and he told me that Taiwan was occupied by the Japanese from 1895 to 1945. During those 50 years the economy, education, culture, religion and urbanization of this island all radically changed.
If you are wavering between exploring China and Japan and have 2 weeks off in September this year, Taiwan is a great compromise. On the 'Taiwan Coastal Loop' section of the Bamboo Road, you can circumnavigate the island and experience both cultures. It's really interesting to travel there and see how well these two rich heritages mix together to form a new syncretism.
You'll sometimes think you're travelling in Japan due to the modernity of the cities, the great cell phone coverage (unblocked!) and the ubiquitous presence of 7-Eleven and Family-Mart convenience stores throughout the island. Everyone speaks Mandarin but in bigger cities you can always find some people who speak English.
Religion on this island is most diverse. It mixes Shinto (the original religion of Japan), Buddhism, Atheism, Daoism/Taoism, Mazu (a Chinese sea goddess), Christianity, Confucianism, Yiguandao and some other, even more localized beliefs.
You can find fresh sushi, takoyaki (octopus' balls) and udon noodles, all of which are typically from Japan and sample traditional Chinese food. Taiwan is also known for its own unique culinary cuisine and many people travel to the country just to sample it.
RELATED
TOUR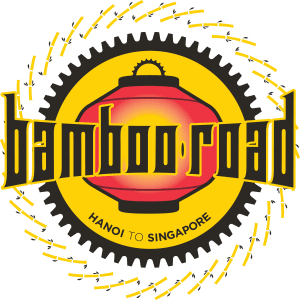 Bamboo Road
Many of us have criss-crossed the countries of South-East Asia on a 'shoestring' over the years, returning home with fond memories. Now we invite...
Residents of Taiwan are most considerate and curious about foreigners. They want to talk to you and, despite the language barrier, you can communicate with apps like Google Translate, where each person speaks in their native tongue and hears a  translated response from their smartphone.
Landscapes are stunning. On your bicycle, you'll likely want to stop at every corner. Roads range from winding trails in the mountains with impressive lookouts to oceanside routes bordered by sheer cliffs.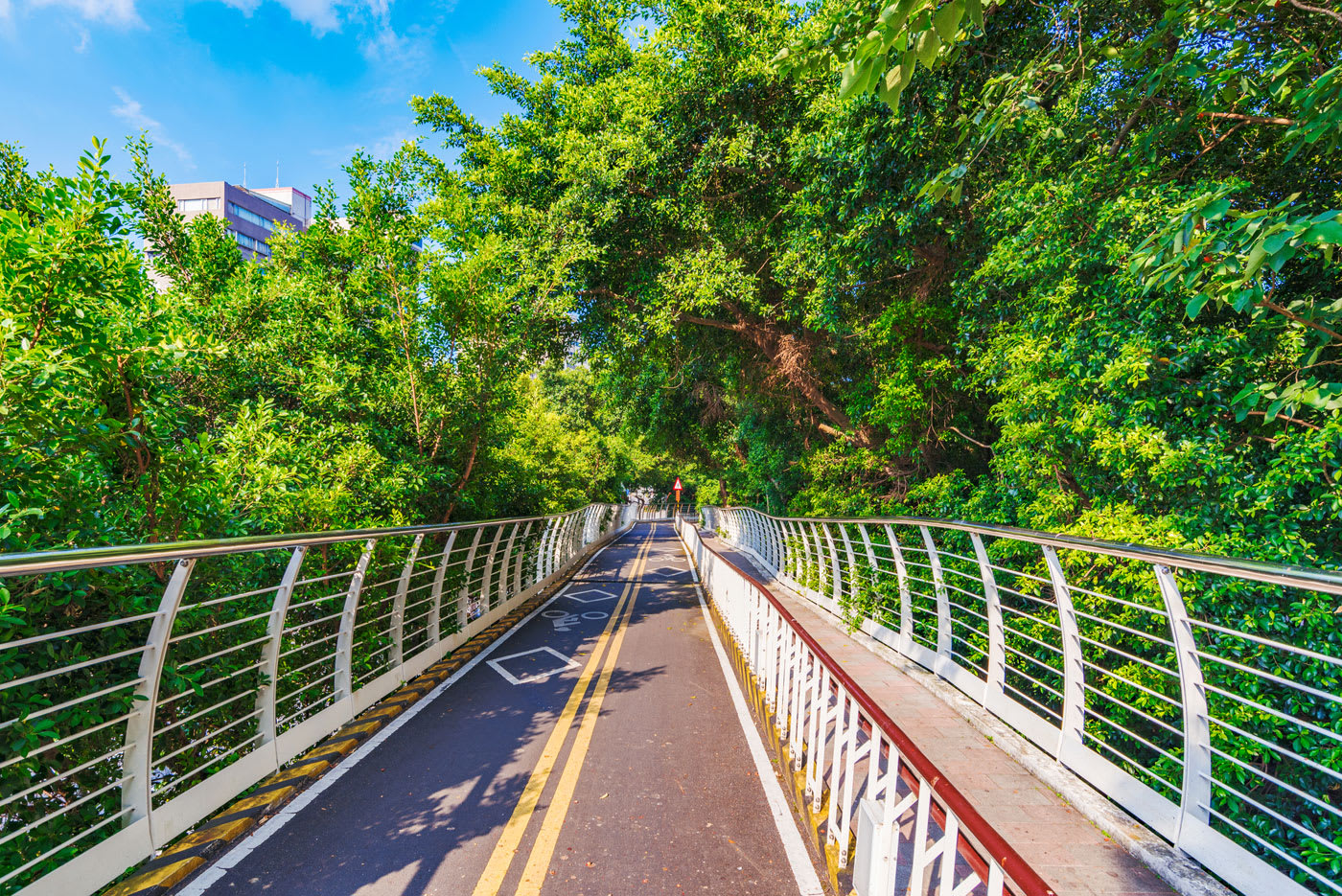 There are dedicated bike paths by rivers and through the rice paddies. On the Bamboo Road, you exit and re-enter Taipei on beautiful bike paths along the river.
You can relax by the beach and hike in the mountains in Kenting National Park or enjoy a soak in one of the island's many beautiful hot springs.
It takes 10 riding days to circle this beautiful island. Each day comes with its own unique flavour. Every 100 kms is different!