Blog
REGISTER NOW
LOGIN
SIGN UP FOR OUR NEWSLETTER
Tour d'Afrique Video Series Launches September 24
"There isn't a future. There isn't a past. There's just the road."
Tour d'Afrique is an adventure. It's a huge challenge. It's a unique opportunity to see places differently. To experience them in a more personal way with your hands gripped around your handlebar. Tour d'Afrique, and cycle touring in general, allows you a more intimate travel experience than travelling by car, or bus, or train. This video series, we hope, brings you a little closer to these places the cyclists pass by, and the people they meet, and the changes they go through over the course of their four month journey. Hopefully they give you a window into what the tour is like, what type of people participate, and why and how they do it!
Starting next week we will be releasing our 8-part video series Cycling Cairo to Cape Town. Each part highlights one of the eight sections of the annual Tour d'Afrique cycling expedition.
This was all filmed on the 2019 Tour d'Afrique and filmmaker Laundon Peacock worked extremely hard to produce a series that does the tour justice. We are very happy with the results. Part one and two will be released September 24th in our monthly newsletter. Make sure you sign up! Simply enter your email address in the orange box above.
In the meantime, enjoy this 40 second trailer…
RELATED
TOUR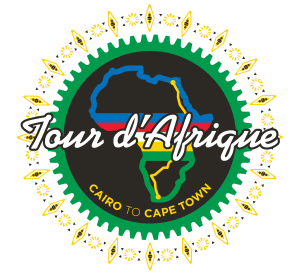 Tour d'Afrique
Our original trans-continental journey and flagship expedition crosses Africa from north to south and covers almost 8700 km in just over 3 months...