Blog
REGISTER NOW
LOGIN
SIGN UP FOR OUR NEWSLETTER
Rider Profile: Lani Schultz
Imagine you are walking along the the side of the road – any road, anywhere on earth. On the horizon you spot this woman with a helmet, making her way towards you, slowly revealing the bike that she's riding, conquering the roads. The chances are good that the woman will be Lani Schultz. She has been all over the world and she did most of it on a bike. Don't let her appearance deceive you, she has been on 11 TDA Global Cycling tours and isn't finished yet. Next year she'll do the Journey to the East from Seoul to Tokyo and is already excited about Korea and Japan. As we eat, sharing our love for mochi balls (traditional Japanese rice dough enriched with spices), she tells me her plans for the future.
But wait a minute, how did it all even start?
Originally from Indonesia, Lani moved to Canada in 1977. She started cycling in 2008 and though she loved it, she never considered herself a serious cyclist. A few occasional weekend rides were more than enough for her. It was ın 2008, however, that a young man visited her shop and told her about a cycling tour he did across Canada. "The way he talked about it" she says "I didn't know one could travel like that, I was so hooked". So she booked her first cycling trip at the age of 59 and enjoyed it so much that she hasn't stopped pedalling since. In 2010 she did the Tour d'Afrique from Cairo to Cape Town. "I wasn't one of the fast ones but I sure rode as much as them."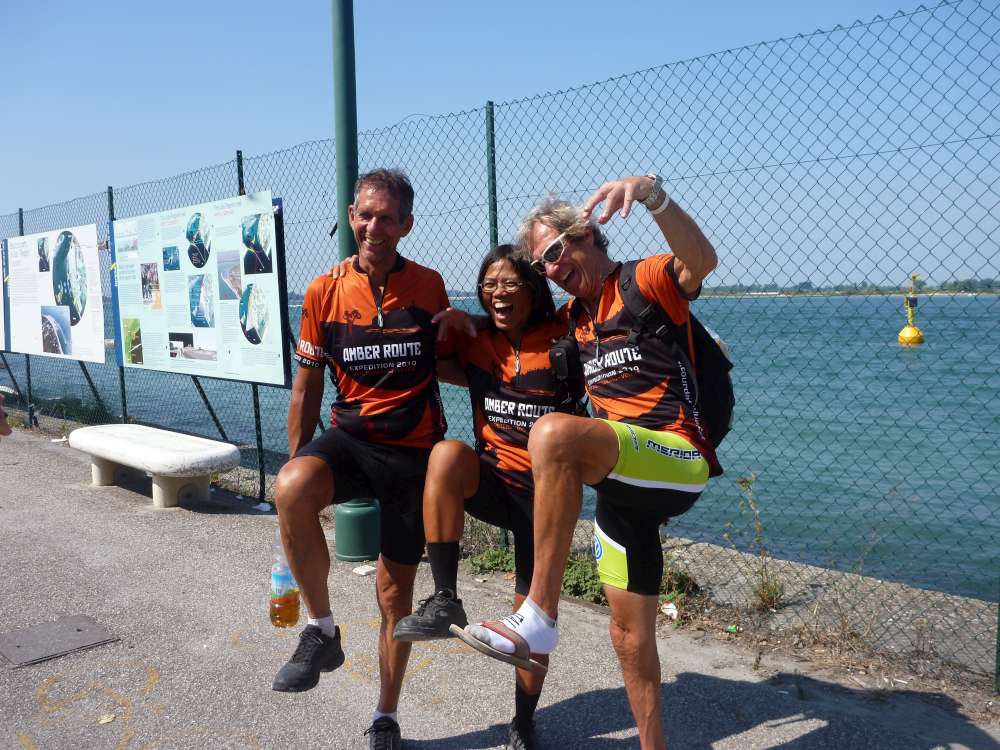 That was not the only tour she did that year. Immediately after that she took off to participate in Silk Route, cycling from Turkey to Uzbekistan via Georgia, Azerbaijan and Turkmenistan. As soon as that was done she went on to do the Amber Route, a tour from Russia to Italy which eventually grew to become the Trans-Europa. When it was time to go back home, she had been away for 8 months and 8 days. When she told this to her fellow riders, they were all shocked. Apparently a local driver said "You are away from home for so long! If you were my wife I would have divorced you." Of course, Lani's answer was "If you were my husband I would have left you a long time ago."
RELATED
TOUR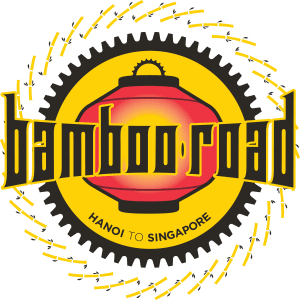 Bamboo Road
Many of us have criss-crossed the countries of South-East Asia on a 'shoestring' over the years, returning home with fond memories. Now we invite...
She rode the Bamboo Road back in 2011 but returned this year to ride the new Taiwan Coastal Loop section. As a woman of Asian heritage she was also looking for an excuse to come back to Asia. Living near the university in Victoria, she attended a few Chinese language classes and became our part-time translator at coke stops or in temples. After leaving Taiwan, her impression of it is "busy, but regulated." With it endless traffic lights and separate lanes for scooters, it looks chaotic from the outside but it actually flows quite smoothly.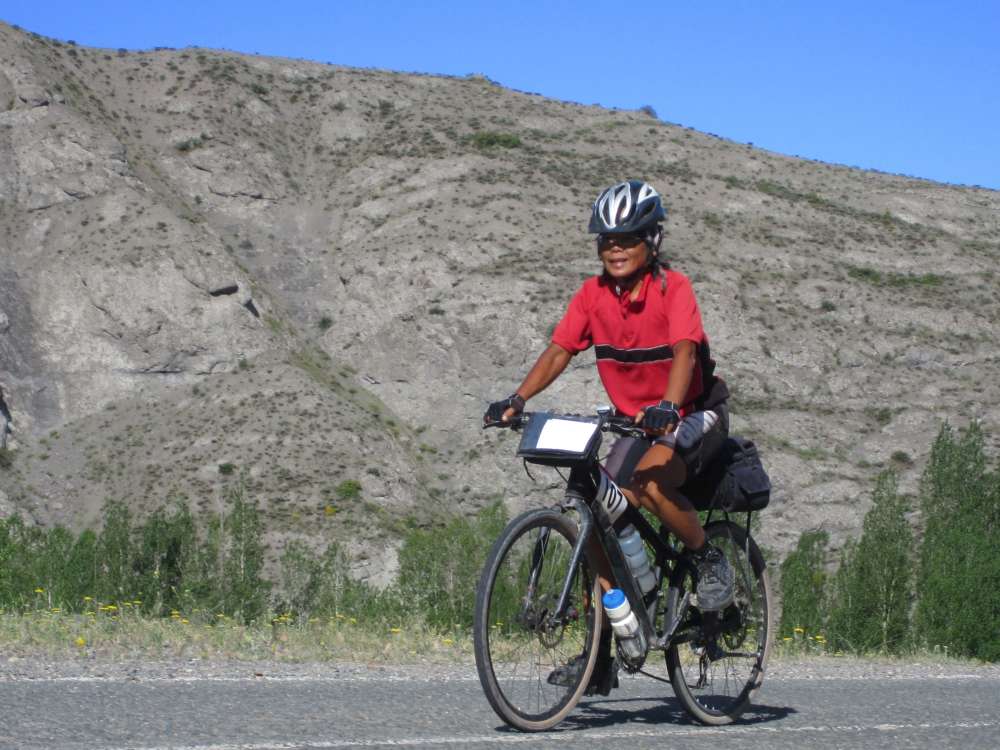 "Cycling is really interesting, because you can cover the distance and yet you're slow enough to enjoy. The car is too fast and walking just doesn't make it."
Being the oldest rider on the tour, with a young soul and never ending smile, she brought endless joy to our route around Taiwan. I can assure the 2020 Journey to the East riders that they'll have an inspirational fellow rider cycling with them.