Blog
REGISTER NOW
LOGIN
SIGN UP FOR OUR NEWSLETTER
The Inaugural Trans-Himalaya Cycling Expedition Is A Wrap
"Veni, Vidi, Vici." – Attributed to Julius Caesar
Veni
All together there were 42 of us – 32 cyclists and 10 support staff hailing from the four corners of the world – 15 countries to be exact. There was more than 3,000 km of riding ahead of us, including over 34,000 m of altitude gain – four times the height of Mount Everest!
We gathered in Ladakh 51 days ago to begin a cycling expedition that would take us over mountain passes above 5,000 m, through unknown weather conditions, past natural wonders and into unique cultures.
Vidi
We saw stunning mountains peaks, endless rivers and waterfalls, luscious green forests and meadows. Dry lunar landscapes that stretched out for miles were suddenly interrupted by a river and a green oasis.
We saw sacred places of worship both ancient and modern – Hindu, Buddhist, Islamic. We saw weddings, funerals and religious celebrations.
We had encounters with people of every colour and ethnicity. We met folks, old and young, with features combining many different genes. We came across nomads and travellers of all kinds. We heard languages that we had never heard before, but there was also plenty of English.
We saw people of all ages working hard in the fields to make sure that they had enough food to eat until next year, an endless number of traders and shops of all kinds. We saw a lot of joy and plenty of struggle.
RELATED
TOUR
Trans-Himalaya
This ride will take cyclists from Leh in Ladakh, India to Kathmandu in Nepal. Along the way they will pedal over passes as high as 5,000m, spin past...
We ate an incredible variety of local specialties. Some of us payed for this by spending more time in washrooms than we bargained for.
We saw people trying to build roads and we saw nature demolishing their efforts.
We saw domestic animals running around as well as being slaughtered for festive occasions. We saw cows ambling on streets and highways and we captured some great footage of monkeys swimming across river. We saw rhinos bathing in a river and elephants strolling in the tall grass.
We made friends for life and spread the ashes of a friend who was supposed to have been with us on the trip but passed away suddenly. We imprinted images on our brains that will not disappear for as long as we are alive. Cumulatively, we took so many pictures that they would fill several large galleries.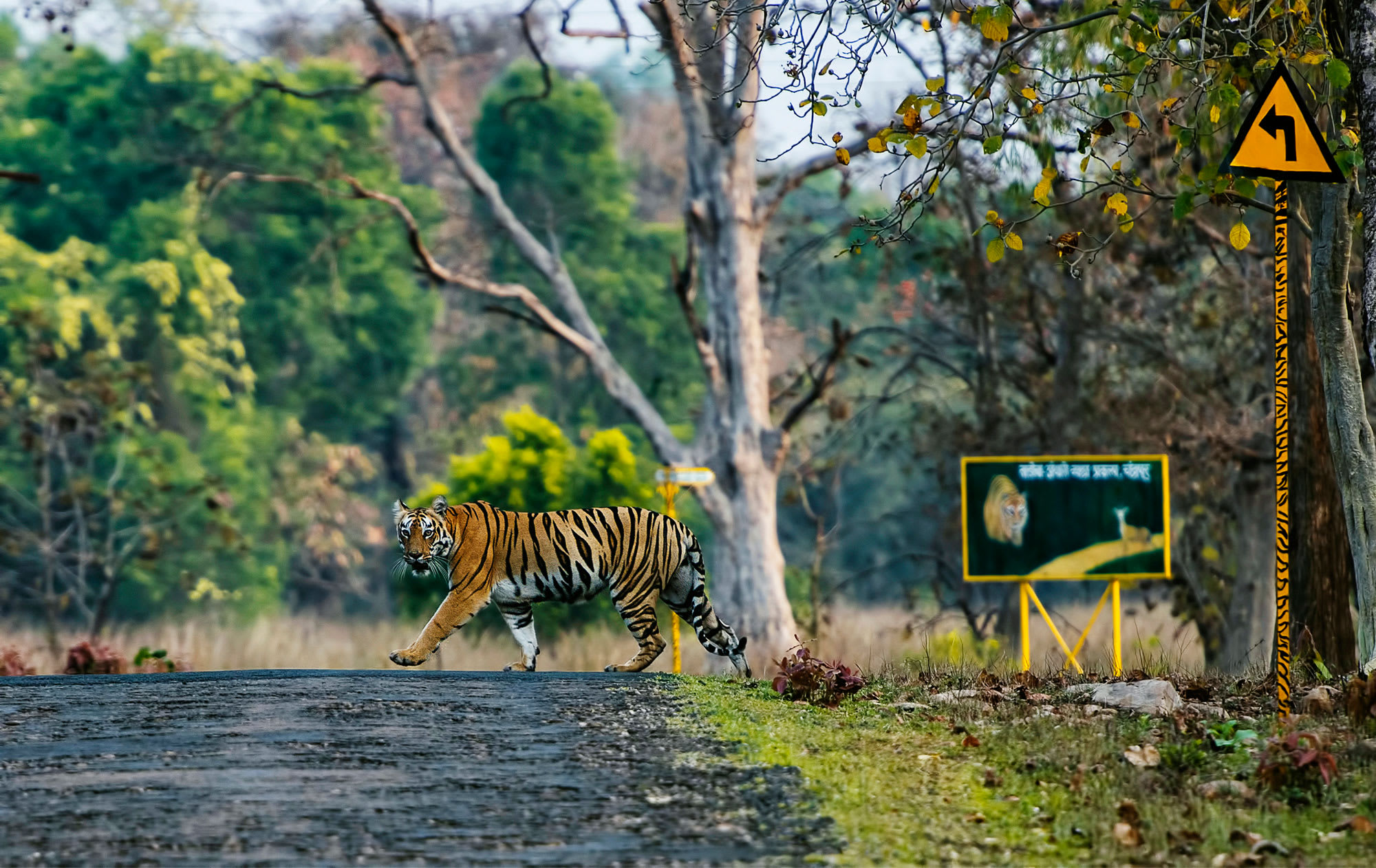 We tried very hard to see a tiger or two but it was not meant to be. They prefer the deep forests and the tall elephant grass. To quote from my favourite book that I read on this trip, The Snow Leopard, by Peter Matthiessen, "It is the whole acceptance of what is"…. "Have you seen the snow leopard? No! Isn't that wonderful?" It is what made his expedition a success, as it did ours. It was the acceptance of what we saw, felt, experienced and accomplished.
Vici
We conquered steep climbs and dangerous descents. We conquered the heat, humidity, the winds and the rains – sometime all in one day. We conquered roads scarred by monsoons, mudslides and earthquakes. Most importantly, we conquered our own fears and limitations. We cycled a lot. Sometimes we pushed our bikes up steep hills. We laughed often. Sometimes we cried from exhaustion but in the end, we conquered that as well.
After Peter Matthiessen's 'unsuccessful' search for the Snow Leopard, his partner on the expedition remarked that their expedition was – "tough enough so that we feel we have accomplished something, but not so tough it wiped us out completely". I think that every participant on the Trans-Himalaya Cycling Tour would agree.