Blog
REGISTER NOW
LOGIN
SIGN UP FOR OUR NEWSLETTER
The Trans Himalaya Cycling Adventure & George Mallory
"The greatest danger in life is not to take the adventure." – George Mallory
A long time ago, as in once upon a time, popular outdoor magazines were thick, the stories long and colourful, informative and entertaining, and it was fun to collect them. Why? Well, when winter came and long evenings set in, you could go through the accumulated pile, pick one or two magazines and read and dream of the great places you will go one day…maybe. Except somehow, even on those long evenings, there were always more pressing things to do and so the pile of old magazines grew and grew. And I never had the heart to throw them away.
Nowadays, periodically I go to that pile, pick up a magazine or two, and, yes, find a story that is fascinating. And thus, I came upon a story about George Mallory, the man who may or may not have been the first person on top of Mount Everest. George Mallory is also the person who in responding to the question, "Why climb Mount Everest" simply said, "Because it is there". Whether he was just tired of the endless inquiries or just having fun is now immaterial. As our South African colleague, Sharita, would say, "It is what it is".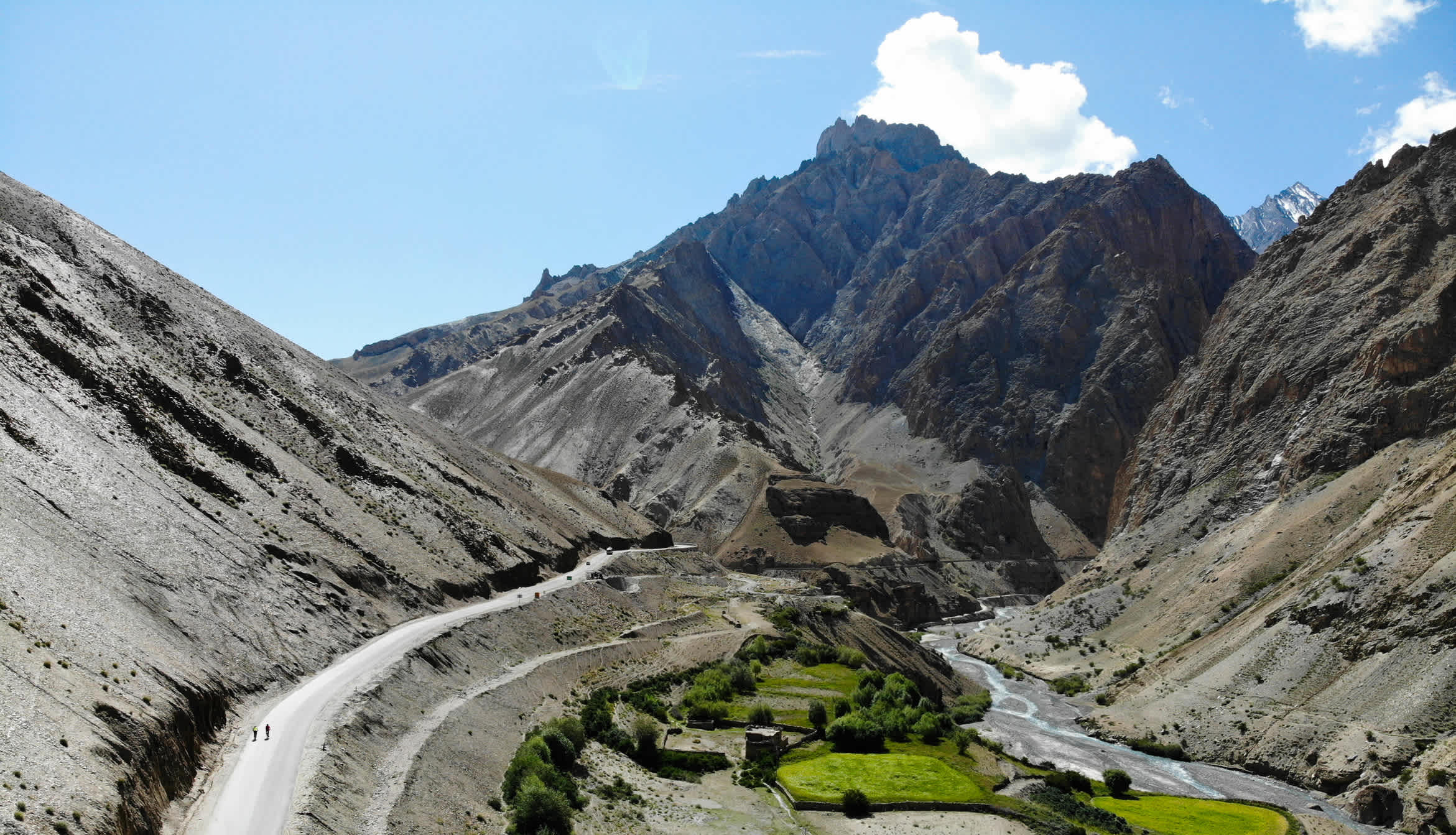 It was almost five years ago when, in a blog called 'Trans Himalaya Adventure – "Because It Is There', I introduced our company's latest cycling adventure – a six-week journey from Kashmir to Kathmandu.  It would be a most unique way to experience the sights, sounds, smells and more, much more of the highest mountain range of the world – The Himalaya.
The truth of the matter is that, besides knowing Mallory's quote and the fact that he died on the mountain, I knew very little about him. Yet reading about him brought back many fond memories from the inaugural Trans Himalaya tour in 2019. In the process, I was discovering a kindred spirit. I too, as a kid, loved climbing boulders, trees, fences. I still do, particularly fences, especially those with overhanging fruit, although falling is no longer much fun.
Why a kindred spirit? Here is a quote, "Why do we travel to remote locations? To prove our adventurous spirit or to tell stories about incredible things? We do it to be alone amongst friends and to find ourselves in a land without man." I thought, what a way to describe the camaraderie of cyclists, thinking back to our own struggles up endless mountain passes over 5,000 metres high. As an aside, one of my companions from those climbs, less than a month ago waited hours for me in the hotel lobby in Rome on our last day on the Viva Italia Cycling Tour, just to spend an hour or two reminiscing about our adventure.
"There are seven continents – and we cycle on six of them – but there is only one Himalaya Mountain range and there we do not cycle." So begins the first sentence of the blog, Trans Himalaya Adventure – 'Because It Is There'. Crossing a continent or the world's highest mountain range by bicycle is a remarkable thing to do: it is long, arduous, requires commitment in time, energy, resources, and demands sacrifices such as leaving your loved ones behind. Mallory understood this, "To struggle and to understand. Never the last without the first. That is the law".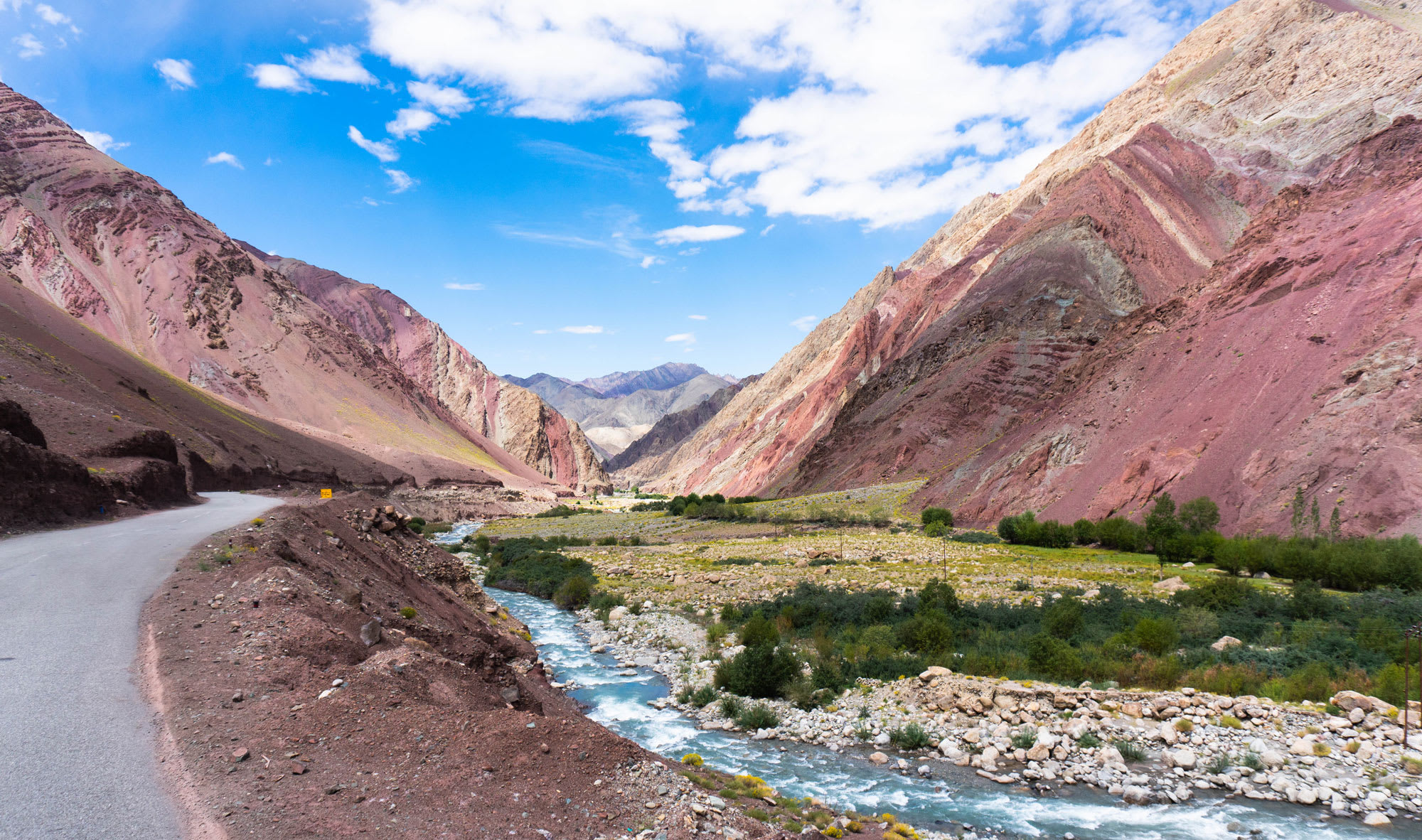 Reading about Mallory, what comes through loud and clear is that he was a remarkable human being, a great climber, teacher and soldier but most importantly, a decent human being. That is perhaps why I liked this quote the best, "We don't live to eat and make money. We eat and make money to be able to enjoy life. That is what life means, and that is what life is for".
So, what is life for? I can only tell you that on the 2019 Trans-Himalaya, I had a great time, learned a lot, struggled a lot, walked a lot, contemplated a lot, had lots of fun, and now have many wonderful memories of my time cycling the mighty Himalaya.
Limited spaces are still available for the 2023 Trans-Himalaya Cycling Adventure.
RELATED
TOUR
Trans-Himalaya
This ride will take cyclists from Leh in Ladakh, India to Kathmandu in Nepal. Along the way they will pedal over passes as high as 5,000m, spin past...